Your Life
Discover New Destinations
5 under-the-radar Caribbean escapes
Leave the crowds behind as you enjoy the tropical warmth of these islands
By
John Newton
Posted: 03/10/17
Updated: 05/23/19
This is the latest installment of Destination Next, a series about the world's most interesting places, and how travel is changing, presented by Sapphire.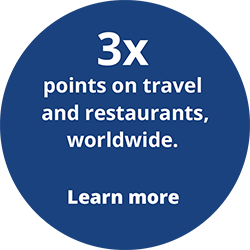 There are some 7,000 islands in the Caribbean, and yet it can sometimes feel like only a few of them get all the attention. While the lounge chairs are fully occupied in the Dominican Republic, Jamaica, and Puerto Rico, for those interested in traveling further afield, there is no shortage of uninhabited beaches, rainforest trails and, at the end of the day, seaside restaurants where the rum punches are just as refreshing. Here are five options to consider for a Caribbean escape, without the crowds.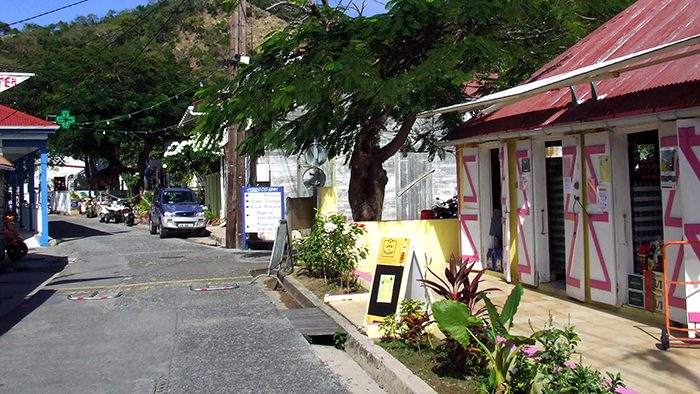 Terre-de-Haut, Les Saints
Just off the coast of Guadeloupe, the tiny nine-island archipelago of Les Saints requires first a flight to Guadeloupe, often via San Juan or Miami, and then either a puddle-jumper or ferry to this remote outpost. But for the adventurous, that extra effort means you'll find, on Terre-de-Haut, where most of the 3,400 residents live, a sleepy fisherman's island far from the all-inclusive resort world.
Like the French Caribbean island, St. Barts, Terre-de-Haut was never developed on the scale of the islands with plantations. Unlike the celebrity-filled St. Barts, however, this island retains an appealingly laid-back and low-key atmosphere—the small town along the harbor has narrow streets lined with a few cafes, bakeries and humble pizza spots. By day, explore this Lilliputian island's beaches and coves—a scooter or bicycle is sufficient to get to gorgeous bays like Pain de Sucre, a favorite dive site, and to Fort Napoleon which has views of the entire island and beyond to Guadeloupe. Spend your evenings at the charming and inviting Les Petits Saints, located on a hill overlooking town.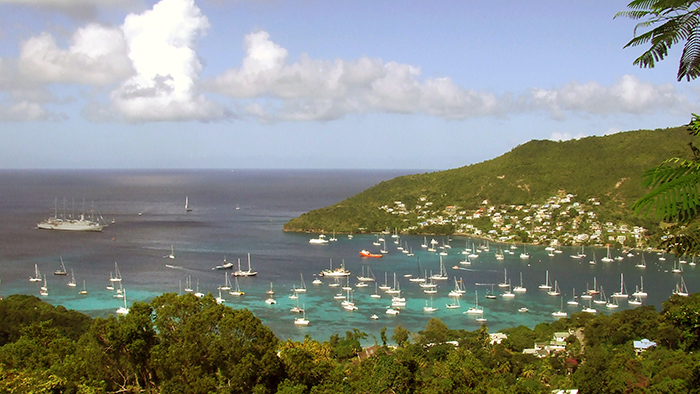 Bequia, Grenadines
Bequia, seven square miles of lush green hills and white-sand beaches, is one of the Grenadines, the 32 islands that stretch between St. Vincent and Grenada. Travelers arrive, via a ferry from St. Vincent or a short flight from Barbados, to find an island that embodies the Caribbean of yesteryear, with a sleepy capital, Port Elizabeth, of Georgian buildings and chickens crossing the roads. The population numbers only 5,000, and there is not a mega-resort to be found.
Renting a home is perhaps the best way to experience the island like a local (Grenadine Island Villas is excellent at handling every detail), while Firefly Plantation Bequia (sister property to a hotel of the same name on Mustique) and Bequia Plantation Hotel (reopened this year after extensive renovations) are popular choices if you prefer to stay somewhere with hotel services. After you are settled, head to the beachfront Jack's Bar or L'Auberge des Grenadines for a drink or meal, and you'll soon have made your first friends on this welcoming island.
Dominica
Dominica has fewer than 56,000 visitors annually, coming last in terms of tourist arrivals according to one study of the Caribbean. Its lack of popularity is often ascribed to the island having relatively fewer beaches—and many have black or gray volcanic sand— compared to other islands. But the so-called "Nature's Island" makes up for its shoreline with a stunning interior of green peaks dotted with waterfalls. It's an excellent option for the traveler more interested in taking a hike—or checking out the excellent dive sites—than lying on the beach.
The Rosalie Bay Resort which sits on 22 acres of landscaped grounds overlooking the Rosalie River has a schedule of nature hikes and yoga classes, but only 22 rooms. For travelers who want to both explore both the compact city and trek along the trails that cross the island's interior, try the Fort Young Hotel located in the namesake fort, parts of which date back to the 17th century, that long guarded the island's capital, Roseau.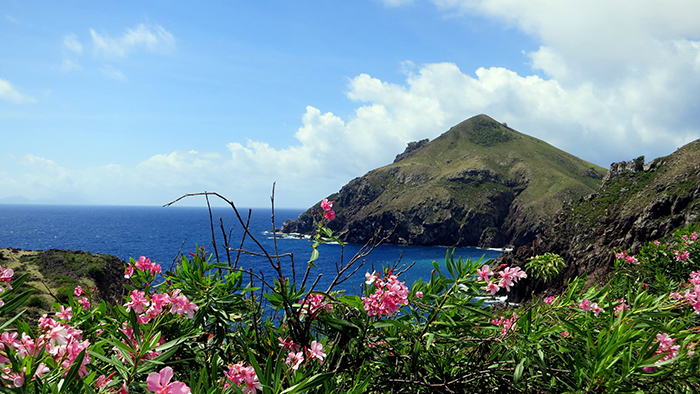 Saba
If Dominica came in last on a list of visitor numbers in the Caribbean, Saba doesn't even make the list, with roughly 25,000 arrivals each year. Its self-bestowed nickname, the "Unspoiled Queen" of the Caribbean, is well deserved. The Dutch island can be reached by ferry or a 12-minute flight from nearby St. Maarten, and like Dominica, the main draw is its eco-tourism offerings. Pack your hiking boots, as well as your swimsuit.
While this lush island boasts that it has 365 rivers, one for each day of the year, there is only one road and around 100 hotel rooms. The most luxurious option is the 12-room Queen's Gardens Resort, which overlooks the island's capital, the Bottom. If you would rather stay in one of the red-roofed gingerbread cottages in the island's settlements, take a look online, where you can find owners renting their properties on popular home-share sites.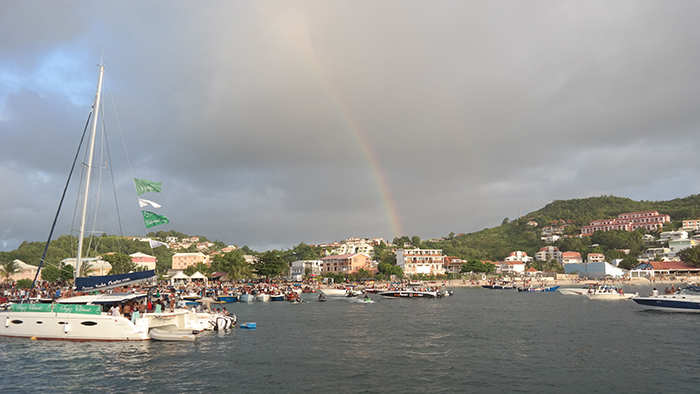 Martinique
The French island of Martinique is the outlier on this list, larger and more populous than any of the other options. This island is only off the beaten path for American tourists—it has long been a popular destination for travelers from metropolitan France, who find all the comforts of home here, from grocery stores stocked with French cheeses and wines to excellent highways. The low number of U.S. travelers has historically been due to the limited air service to Martinique, but that is now changing thanks to Norwegian Air, with new flights from Baltimore, Maryland, and New York City, and expanded service on American Airlines, via Miami, Florida.
If you want to be among the first of your friends to explore Martinique, you'll find an island with a unique French-Creole flavor. In the capital, Fort-de-France, cast-iron and Art Deco buildings are reminders that you are in an outpost of France. Stop by the public market for spices and madras gifts; the cathedral and the Schoelcher Library are among the architectural wonders. While the new Simon Hotel is ideal for a night or two to explore the capital, Martinique's resorts are mostly concentrated around Trois Ilets, the southeastern corner of the island, a short ferry ride away. Hotel Bakoua is a larger resort with multiple restaurants and pools while the Hotel Panoramic is a quieter alternative with, yes, panoramic views of the town below and, across the bay.
John Newton is a Chase News contributor. His stories have appeared in AFAR, Condé Nast Traveler, and Travel+Leisure, among other media outlets.