Small Business
Managing Your Business
What business leaders care about in 2019
By
Brian O'Connor
Posted: 03/01/19
Updated: 04/12/19
Last year ended on some rocky economic notes, with stock market turbulence and the beginning of a record-length government shutdown. But now that we're firmly into 2019, markets are on the rebound, and small and mid-sized businesses are back to the grind—and feeling good about it.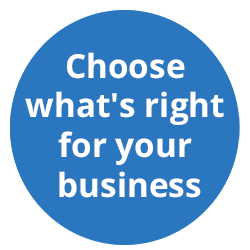 2019 is all about growth. Building on the optimism reflected in the 2018 Business Leaders Outlook, entrepreneurs are still feeling bullish about domestic economic expansion. And that's great news.
But what else is on the minds of business owners today? To find out, JPMorgan Chase conducted the 2019 Business Leaders Outlook, presented by Chase for Business, which polled leaders of small ($100,000 to $20 million in annual revenue) and midsize businesses ($20 million to $500 million) for a snapshot of the current business environment.
Many of the survey's respondents suggested that they are optimistic about their company's growth, sales and profits in 2019. More than half expressed some concern about finding the right talent to fill much-needed positions, however, and planned to raise employee salaries to retain employees.
"We're seeing that business owners remain optimistic about their prospects in 2019—especially with regard to their own businesses and their industry at large," says JPMorgan Chase senior economist Jim Glassman.
Although small-and midsize-business owners are mostly positive about 2019's prospects, they did express concerns about finding and retaining top talent as well as the impact that healthcare legislation may have on their company. Here's what's on the minds of business leaders today.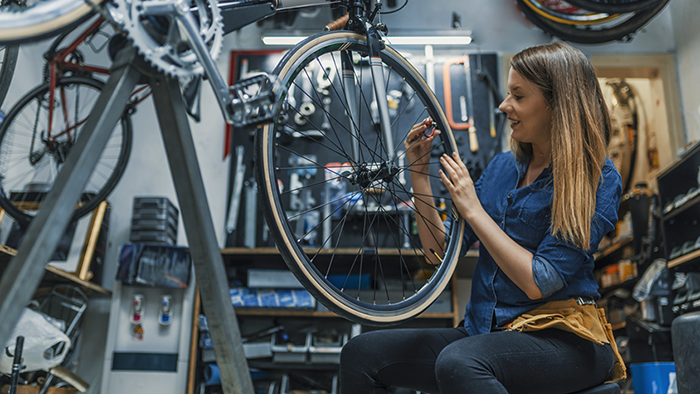 1. Optimism is the mood of the moment
The majority of the 1,000 respondents to the 2019 Business Leaders Outlook expressed an overall positive sentiment toward the economic conditions ahead: 73% of midsize companies and 55% of small ones. Better yet, 84% of midsized businesses and 74% of small businesses expressed a rosy outlook for their company's performance in 2019, while 69% and 68%, respectively, said the same for their industries as well.
Survey participants were even more enthusiastic about revenue and sales growth, with 81% of midsized companies and 60% of small companies expecting to see a lift for both. There's a good feeling about profits, too: 84% of midsize businesses and 74% of small businesses said that they expect profits to increase throughout 2019.
2. Finding talent is the biggest business burden
2019 may be a tough year for businesses to find the right candidates to fill vital positions, according to Business Leaders Outlook survey findings.
Two-thirds of midsized companies polled said that a limited supply of talent was the biggest challenge they expected to face in 2019. Roughly the same number of midsized company respondents said they planned to increase their full-time personnel, which poses an even greater challenge for finding the right people for the right jobs.
The race for great talent is poised to continue this year. Eighty percent of midsized company respondents said they planned to increase compensation figures in the next 12 months, no doubt as an effort to keep their best employees and to help woo new candidates into their organizations. Small business owners are feeling more fiscally conservative, with 41% planning to increase comp this year.
Just upward of half of midsized business surveyed said they were extremely or very worried about the limited supply of candidates with in-demand skill sets, and 82% of that group responded that their main hiring motivations came from expected sales growth.
Increasing compensation isn't the only tactic executives are using to entice new hires. Roughly half of the business leaders in the services sector plan to offer other benefits, such as flexible hours and work-from-home options. Hiring the right staff to keep up with demand seems to be a trend to watch in the coming year as companies poise themselves for growth in the near term.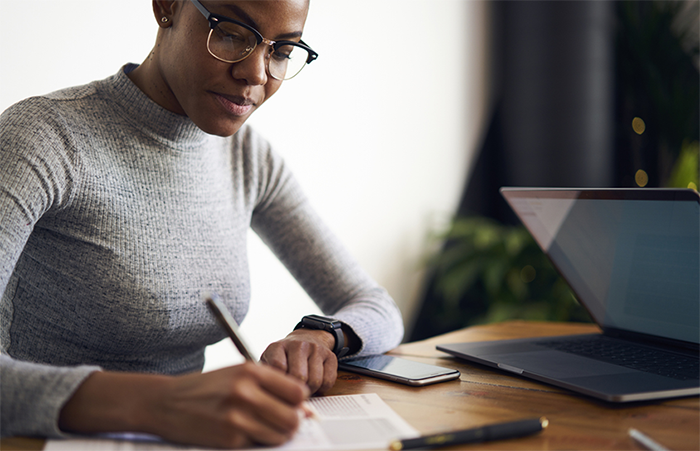 3. Healthcare and trade regulations are top of mind
Business leaders were positive on last year's tax reforms. This year, 47% of midsized businesses are hoping the government will address healthcare regulation. Just upward of a third of those midsized businesses suggested that international trade policy were at the top of their list of government concerns.
With a divided government among the House of Representatives, the Senate, and the White House, the path toward healthcare regulation remains to be determined. And on the international trade side, the issue of tariffs and the replacement for the North American Free Trade Agreement (NAFTA) loom large for small and midsized businesses.
All told, however, more than half of the midsized business leaders polled said that the current regulatory environment posted no impact on expansion or hiring efforts. Thirty percent said that current regulations made it more difficult to grow their business, and only 12% said that they've had an easier time under the current regulations in place.
Outside of healthcare and trade, 46% of small businesses polled said they would like to see Washington focus on lowering tax rates, as well as reducing tax credits and deductions. Thirty-five percent of small businesses want the government to tackle the federal deficit, and 34% wanted to see a general reduction in regulations across the board to help spur economic growth.
4. International business expansion will depend on trade policy
Of globally active midsized businesses, 86% expressed at least a little concern over trade policy's impact on their growth. Twenty-five percent are particularly concerned about issues related to China.
Despite most respondents being less than bullish on international growth, those who do work overseas expect to see 48% of their international sales making up a quarter of their total sales by 2023. Access to new customers, as well as suppliers, are the two largest motivators for overseas growth, making trade policies and regulations essential components to any future global growth for small and midsized companies.
The prevailing sentiment for executives in our 2019 Business Leaders Outlook is optimism, enthusiasm and a renewed drive to get the best talent on the job market to keep sales and profits humming. The excitement seen in last year's outlook has carried over into the new year, with most business leaders ready to rev their engines in the months to come.
Brian O'Connor is a Chase News contributor and small business owner. His work has appeared in BBC, TIME, and Foreign Affairs.