Your Money
Understand Your Finances
Why gas stations may be the new grocery stores
Millennials turn to convenience stores to refuel more than their car
By
Maggie Sieger
Posted: 03/03/17
Updated: 11/10/17
The following story is part of series, presented by Chase Freedom to inspire tips for getting the most value out of your spending. From January through March 2017, Freedom cardholders received 5% cash back on all gas and local commuter expenses.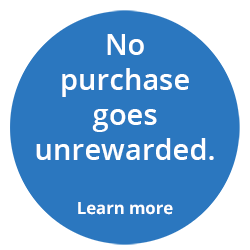 Benjamin Sturm, 24, of Ballston Spa, New York, typically purchases perishable goods like milk, cheese and bread at the Stewart's Shops convenience store on the commute between home and his nuclear engineering job. "I only go to the grocery store for specialty items or things that Stewart's doesn't carry," Sturm says of the chain, which has more than 330 stores across upstate New York and southern Vermont. "I don't like to put the wear-and-tear on my car if I don't have to. So, I usually go for gas on the way home, and get all the things I need in one stop." Many of the chain's locations have gasoline pumps.
In many ways, Stewart's Shops is helping drive an interesting business and cultural shift. Convenience stores accounted for 11 percent of millennial food and beverage stops in 2014, up from nearly 8 percent in 2006, according to market-research firm NPD Group's "Eating Patterns in America" survey. Millennials are now more likely to stop and buy items—especially food—at convenience stores than any other age group. Convenience stores, which sell an estimated 80 percent of the fuel purchased in America, have responded by expanding their food offerings with fresh fruits, vegetables, and even sushi.
Social changes, including who does the shopping and how they shop, impacts where Americans fill their baskets says Patricia Martin, cultural analyst and author of three books on consumer culture. "More men are shopping," she says. "They are less price sensitive and more convenience-driven. They also have no cultural frame of reference that would associate their identities with cooking fresh meals at home."
Additionally, men are less likely to use a list when shopping. "They are less likely to shop for staple ingredients," Martin says, "and more likely to shop for an immediate meal."
Some gas with those fries?
Stores are seeing record sales. They are evolving from places to buy fuel and perhaps some food, to places to get food and perhaps some fuel. "Fresh food and fresh, prepared foods are a real growth category for us," says Kyle Sloan, a merchandise manager for Love's Travel Stops, which has more than 400 stores in 40 states. "We're finding that millennials are really looking for fresh offerings and snacking occasions."
Love's has responded by adding fresh cut fruit daily, and is moving to fresh salads and sandwiches, as well as upgrading its coffee service to more premium products.
Snack attack
Sloan says one of the most interesting new trends from a convenience store standpoint is that millennials are coming into the store most often between 3 p.m. and 6 p.m. "Millennials are more of a snacking customer and we're capturing that afternoon through to dinnertime slot," he says. In addition to fresh and premium, another adjective millennials want is fast, Sloan says. "They're moving quickly on down the road."
That's certainly true of Conor Dillon, 22, of Denver, Colorado, who regularly stops at a nearby 7-Eleven for breakfast sandwiches on his way to work. He'll buy dinner there on occasion, too. "The 7-Eleven has pretty decent food," says Dillon.
Stocking the shelves
What's not surprising is that convenience stores are making the most of trends that have commuters dropping in more frequently. Love's is aiming to keep shoppers like Sturm and Dillon coming back by making their stores even more convenient. They've installed cell phone charging stations and digital screens in about 150 stores.
So far, the strategy seems to be working. The innovations are making his local convenience store a destination stop for Sturm, who says he'll drop in for food or snacks, even if he doesn't need gas—especially on his commute. "They make a fantastic homemade pizza, and the coffee is phenomenal," he says.
His peers seem to agree. "Stewart's has a dine-in area," Sturm says. "I've met friends there for lunch."
Among all the approbation, there remains at least one category where convenience stores aren't overtaking potential rivals: Asked if he'd bring a date for dinner there, Sturm answered swiftly: "No way. Absolutely not."
Maggie Sieger is a Chase News contributor. She is a former TIME Magazine correspondent, and the author of "Deep in the Heart, the First 50 Years."