Your Life
Enjoy Dining and Entertaining
Our 2017 food forecast
Artisanal sodas, fermented veggies and resurgence of classic French cooking
By
John Newton
Posted: 03/03/17
Updated: 02/28/18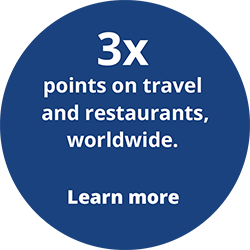 It is sometimes hard to get a sense of our changing dining habits—after enough dishes with bacon glazes and truffle fries, it becomes hard to remember that there was a time when bacon and truffles weren't ubiquitous. But these trends evolve—the Vietnamese sandwich "banh mi" familiar to gourmets everywhere now, only made it into Merriam-Webster's in 2014. Here are our predictions of what 2017 is likely to bring to our plates and which ingredients will be this year's kale.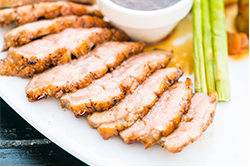 Wild at heart
In 2015, we predicted that more vegetarian options would begin appearing on menus, driven partly by diners' interest in healthy eating as ethical concerns. This year, you can expect menus to also cater to carnivores looking for leaner options. "In 2017, leaner meat such as bison, venison and duck will be championed over other, more traditional choices," says David McIntyre, executive chef at CUT, in London's 45 Park Lane hotel. On his menu, diners can jump on this bandwagon with a pan-roasted duck breast dish with yellow turnip puree, confit bacon, and dates. The trend may be especially pronounced in the states and Canadian provinces where the buffalo roam, but we think you'll see more bison on coastal menus as well.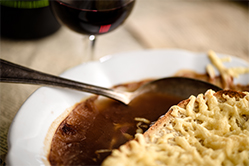 French revolution
The last few years have seen an elevation of American cooking with contemporary versions of comfort food favorites like mac and cheese being served in restaurants from Portland to Brooklyn. All indications now are that we may be taking a turn back towards haute French cuisine. Among the newcomers of note in 2016 were Spring in Los Angeles, where chef Tony Esnault has wowed critics with his meticulous execution of classic dishes like bouillabaisse and cassoulet and, in New York, restaurateur Keith McNally's new venture, Augustine, demonstrates that bistro favorites like foie gras, duck a la orange, and French onion soup will always be in style.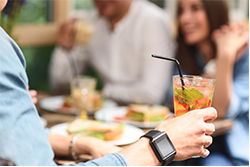 Teetotalers' triumph
Not so long ago, the most exciting happy hour option for non-drinkers was a cranberry and soda. Increasingly, there's a proliferation of alcohol-free choices on menus. At Agern, the new Scandinavian restaurant at New York's Grand Central station, grapefruit, fennel, and plum shrubs share the menu with handcrafted cocktails. Chicago's Greenriver restaurant includes mocktails designed around eight different featured ingredients: "Barley" is made with barley tea and sour plum vinegar; "Agave" marries agave syrup with beet, ginger, grapefruit, and lime. Hand in hand with this trend is a rediscovery of craft sodas—expect to find local ginger beers and cream sodas represented on more restaurant menus.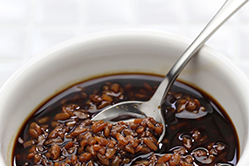 Fermented flavors
Chefs are making the most of fermented ingredients in the kitchen. Case in point, koji. This unique Japanese ingredient is a fermented rice which, if allowed to continue the fermentation process, would become sake. It's the source of the distinct flavor in miso paste. Don't assume that this trend is limited to Asian restaurants, even in the English Cotswolds, Executive Chef Adam Smith at Coworth Park has added a fermented cabbage dish alongside British classics like suckling pig and watercress soup.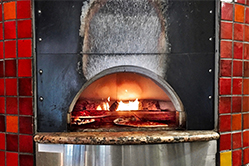 Fired up feasts
Wood ovens have been found in some kitchens for a while, but they, along with open hearths, are undergoing a resurgence thanks to chefs who are experimenting with the rich, smoky flavors of this type of cooking. Chef Ryan Hardy made his name in New York at Charlie Bird with its creative renditions of Italian dishes. At his new venture, Pasquale Jones, the wood-oven dishes and pizzas are drawing in diners—try the leeks with Parmesan and toasted walnuts, one of his signature dishes. In San Francisco, a wood oven is at the heart of the new popular TBD, where almost every dish is grilled or charred. At one of the hottest restaurants in New Orleans, Kenton's which opened in February, the wood-fired oysters have become a signature dish. We expect other restaurants in NOLA, and across the country, may soon follow suit.
John Newton is a Chase News contributor. His stories have appeared in AFAR, Condé Nast Traveler, and Travel+Leisure, among other media outlets.