Small Business
Managing Your Business
Awards Season Brand Awareness: Making the Most of Experiential Marketing
By
Brian O'Connor
Posted: 02/18/16
Updated: 11/10/17
This content originally appeared on Vox.com.

At a major Hollywood awards show a few years ago, when the world's most celebrated "selfie" was snapped, Hollywood royalty reflected its glow onto a piece of handheld technology — and in turn generated a heap of brand awareness for it. It's moments like this that make brands and advertising agencies circle award shows with pop-up stores, food trucks, product giveaways and armies of social media bloggers. It's experiential marketing, and it's not only big brands that can do it.
"It's incredibly hard to stand out and build brand awareness," says Melissa Gonzalez, retail strategist and author of The Pop-Up Paradigm: How Brands Can Build Human Connections in a Digital Age. "Traditional tools and social media are competitive and expensive. Businesses need a way to cut through the noise, and only existing online isn't enough. People still crave human interaction, and businesses giving them an experience they'll remember is a great way to do that."
You don't need a big budget to make an impact. "Think about if you have ever spun a wheel to win when a radio station was handing out t-shirts and stickers," says Jenna Colombini, vice president of marketing and creative services at WhoSay, a celebrity-powered social media company. "Or a time when you took a photo with friends in front of a cool graffiti wall and posted it to Instagram. With a bit of creativity, you can get consumers to amplify simple experiences and create lasting brand impact."
Jazzing Up The Customer Experience
Several years ago, with a convention of insurance industry executives coming to its city, one New Orleans law firm specializing in tort and environmental litigation sensed an opportunity to engage these potential clients. The New Orleans law firm, which specializes in tort and environmental litigation, commissioned Reid Stone of HEROFarm, a local marketing and design agency, to figure it out.
To help drive buzz for the firm from the convention crowd, Stone and his team created a cocktail tour through the French Quarter, including a "second-line" parade with its own jazz band. "We knew that most of the conference attendees were at the show because it was in our historic city, so we created an event that would incorporate the things that visitors do the most."
The tour gave the law firm more than three hours of face time with 200 prospects. "The cost was minimal," says Stone, with the main expenses being the band and some drinks at each bar.
This type of event is one that any business could have created. "The key thing to keep in mind when you're doing any kid of experiential marketing is to educate and inspire," says Gonzalez. "Think of ways you can teach a customer more about your product or service in a memorable way. Create experiences where they walk away with an understanding of how your product or service can enhance their lives."
If you're selling apparel, for example, experiential marketing can include an event with a well-known personal stylist; for a wellness product, you can offer an instructional class with a health coach to educate customers about nutrition and exercise. Food service companies have recognized great value by offering tastings or bake-offs to demonstrate their quality to potential customers.
"These interactive experiences also offer the opportunity to connect with customers on social media," says Brad Marg, a brand loyalty specialist and chief operating officer at Clutch, a marketing firm. "Have customers post on social media to receive a special discount code or giveaway. Taking advantage of social channels while on-site is a great way to create permanent records of who attended, and it will generate brand exposure within their social circles."
Brand Awareness Beyond the Event
Bryan Clayton, CEO of GreenPal, a Nashville lawn service, says experiential marketing doesn't need to be an event. He's always searching for ways to make an emotional connection with his customers. Last year, while looking through the comments on customer forums, he got an idea. "We needed to have a soul to our brand," he says, "and on these forums people were talking about their pets. We found a way to let them know that we're listening."
He sent a personalized gift of bones addressed to each customer's pet. "We received thank you notes from customers and videos of their dogs chewing the bone we sent posted to social media," says Clayton. "We get more feedback from this effort over anything else we do."
"I'm always looking at the big brands and how they market and tap that emotional connection," he says. "It's just a matter of taking a page out of their playbook."
For more on how to build your brand and boost your profits visit chase.com/forbusiness or read these related stories: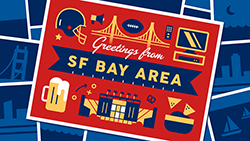 Marketing Lessons from The Big Game:
An expensive commercial may be out of your price range, but there are big business lessons to learn from those ads, no matter small your budget.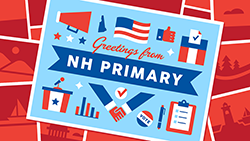 As America decides who will be next to lead, it's time to think about your own business leadership skills. Here are some ways to cultivate a collaborative office environment.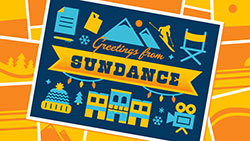 Looking to break out on your own? The freelance spirit is alive and well, and changing how some people are thinking about work.
Brian O'Connor is an editor and writer in New York who writes about business and brands.