Your Life
Explore Seasonal Trends
Beat the crowds at these under-the-radar ski resorts
These hidden gems take the expense, but not the fun, out of skiing
By
Danielle Shapiro
Posted: 02/24/17
Updated: 12/11/17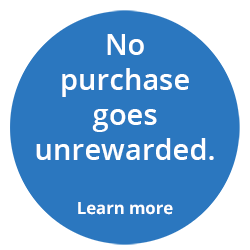 While large, well-known, ski resorts get most of the fanfare, there are hidden gems all over the country that will deliver top value for winter sport adventures. Some may have fewer skiable acres or less elevation. Others are grand in scale, just not in reputation. Many don't have base lodging. But all of them boast unique attractions, most notably untracked powder for days, and are great for the budget traveler, with affordable lift tickets, restaurants and lodging—and a focus solely on the sport.
For an avid skier like Fred LeBlanc, he might say that the brownies, which he calls "world famous," are reason enough for his family to ski at Brundage Mountain, just outside McCall, Idaho. But in truth, what keeps the LeBlancs returning every year from their home in Minnesota is Brundage's value: great snow, no lift lines, and a family atmosphere—all for half the price of some bigger resorts. In fact, Ski Magazine rated Brundage among the top 10 ski resorts for best value among western resorts in its 2015-2016 resort guide.
LeBlanc doesn't need lots of restaurants during his vacations—just lots of vertical. With nearly 2,000 acres of terrain served by five chairlifts, and more than 300 inches of average snowfall every year, Brundage delivers. "I've skied the rest and now I ski the best," LeBlanc says, adding: "I call it my mountain."
Here are a few under-the-radar resorts worth checking out this winter season: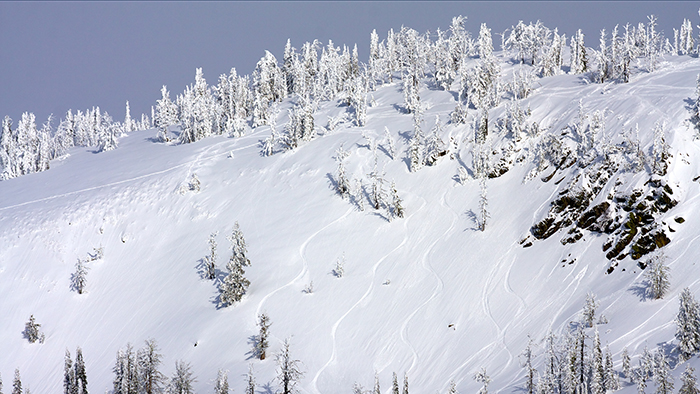 1. Brundage Mountain Resort
Location: Idaho
Season: November – May
Brundage claims to have the best snow in Idaho, and Skiing magazine recently called it "The Last Great Place" with top 10 rankings for best snow and most kid-friendly. With maybe a 10-minute lift line on their busiest days, visitors will get plenty of laps to see if it's true. In addition to the terrain, there are 400 acres of hike-to- backcountry to access, as well as 18,000 more served by the guided snowcat skiing operation. If you've never been, grab a first timer's pass for just $249, unlimited for the entire season.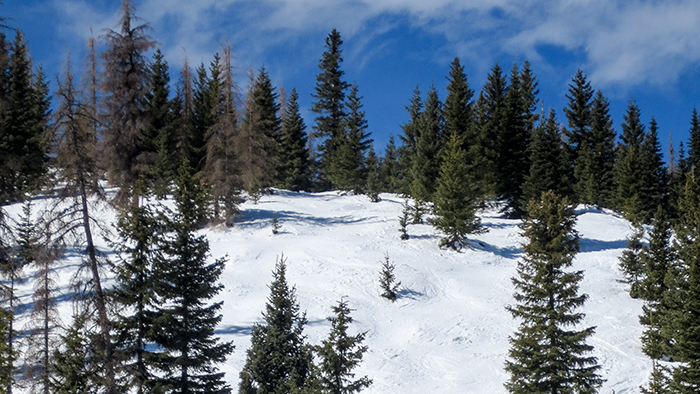 2. Wolf Creek Ski Area
Location: Colorado
Season: November – April
There's no nightlife, or on-mountain high-speed internet, but there is abundant snowfall— 430 inches on average—coupled with great food and affordable prices. Nine lifts serve 1,600 acres of terrain. For experts, there is a free snowcat shuttle and four backcountry access gates. Several times a season tickets for college students (just show a class schedule) and locals are $44. All lodging is in nearby South Fork or Pagosa Springs. And those hot springs make for a perfect ski and soak combination.
3. Mount Bohemia
Location: Michigan
Season: December – April
Mount Bohemia is a true niche player. The resort averages about 300 inches of dry, lake-effect snow each year, yet has only about 21,000 visitors. Like a base camp for wilderness adventures, the Upper Peninsula resort has two lifts, 600 acres of never-groomed, expert terrain, and four buses to ferry skiers back from the end of their runs to the base. Jump on their special 10-day pass sale and enjoy this unique spot for just $99 all season.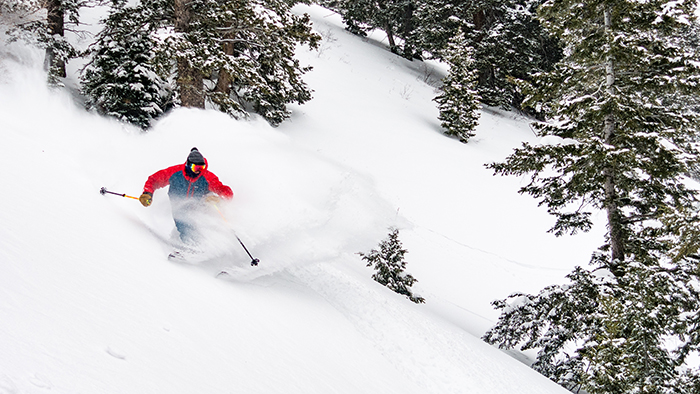 4. Powder Mountain Resort
Location: Utah
Season: December – April
Powder Mountain may be the largest ski resort you've never heard of—and it just got bigger. The addition of two new chairlifts this season increased the terrain by more than 1,000 acres, for a total of 8,464. Caps of 2,000 daily tickets and 1,000 adult season passes (and 3,000 total) means uncrowded slopes await. All that and 450-500 average inches of snow each year.
Most of the lift-accessed terrain best suits beginners and intermediates. But guided snowcat outings, backcountry tours and heli-skiing, provide enough adventure for experts. And, at the end of the day, if your legs still have strength, there's night skiing too.
5. Wachusett Mountain Ski Area
Location: Massachusetts
Season: November – April
Like many resorts on the east coast, Wachusett usually relies on snow making to get their season going. But, unlike many others, Wachusett recently invested more than $2 million in snow making improvements. Riding the train from Boston to the new Wachusett station has made skiing more accessible. The mountain also has extensive night skiing, race leagues, slope side skyboxes to rent, and—the coup de grâce—fresh donuts and cider at the on-mountain Bullock Lodge.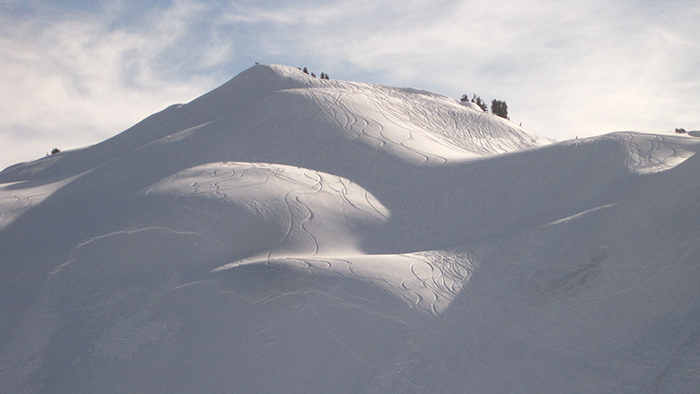 6. Mt. Baker Ski Area
Location: Washington
Season: November – April
At the end of a dead-end road and bordering a national park, Mt. Baker is remote. There's no through traffic, no accommodations, and no phone or power lines. But with an annual snowfall average of 659 inches, the resort boasts more white stuff than any ski area in North America. So what's a little extra driving?
Locals are devoted for good reason. The mountain is rarely crowded, and it's 1,000 acres includes expert runs (and more through the backcountry gates) as well as gentler slopes for beginners and intermediate visitors.
7. Shawnee Peak Ski Area
Location: Maine
Season: December – April
Shawnee Peak is one of those places where all the regulars know each other and families come back every year. Online lift ticket deals, Monday Night Madness skiing for just $15, as well as weekend specials for families, make Shawnee affordable for a range of budgets.
Snowmaking, which covers 98 percent of the mountain, gets refreshed quickly. There's also an on-mountain donut shack and a yurt, with views of Mount Washington, available to rent for cozy overnights and fresh tracks in the morning.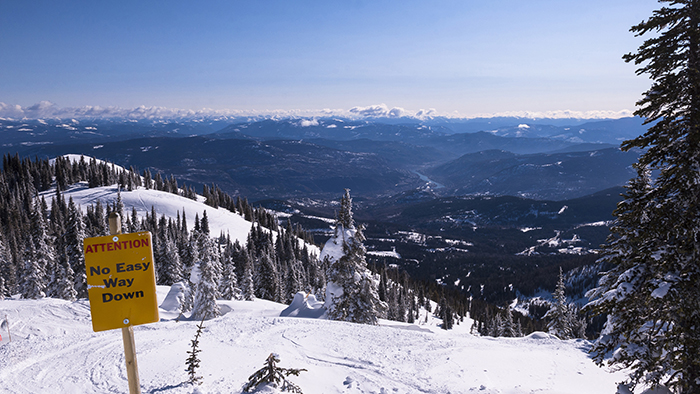 8. Red Mountain Resort
Location: British Columbia
Season: December – April
This large, but little-known, resort boasts 2,877 lift-served acres as well as plenty of back country skiing. It prides itself on its plentiful, varied, terrain with goods for beginners and experts alike. The wait at the base, even when it's dumping, can be just minutes long.
There is inbound cat skiing, and several heli-ski companies nearby, too. It's located 2.5 hours from Spokane, with on-mountain lodging, an historic après bar, quaint Rossland 5 minutes away, and a favorable exchange rate for American guests.
Danielle Shapiro is a Chase News contributor. Her work has appeared in the Daily Beast, and ESPN, among other media outlets.