Small Business
Start Your Business
Episode 4: A Conversation with Marcus Lemonis
Posted: 02/16/16
Updated: 11/10/17
It's no secret that hindsight is 20/20 and running a business is no exception. There is no crystal ball to figure out which way to go, but on CNBC's "The Profit," Marcus Lemonis spoke with three business owners and Chase customers to find out more about what they wish they had known about growth, finance and finding their way with business partners.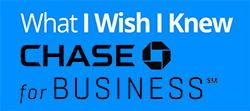 Giovanni Senafe of Bentley's Corner Barkery, Richard Emanuele of Mr. Green Tea Ice Cream Co., and Karen Behnke of Juice Beauty all shared some of the unexpected adventures that came with starting their small businesses.
Here are some key lessons from their stories: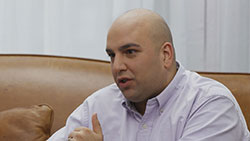 Pace Yourself
Growth is typically good for business. It isn't always easy. Giovanni Senafe of Bentley's Corner Bakery discovered this first hand when he found his Chicago based natural pet foods shop unprepared for the explosive growth that occurred. "I wish I would have waited till we were set up for ten stores, rather than the opposite, which is get ten stores and let everything else catch up to it," he said. And once you grow beyond your first shop, Senafe says it helps to have a system in place to handle the expansion. Focus on growing at the right pace, not on the promise of a higher margin. "There will always be another deal," he said. "Grow at the rate in which your current infrastructure can handle."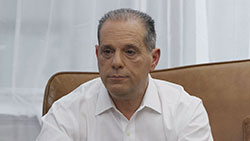 Create Boundaries
It's often hard to find the right business partner, but for Richard Emanuele of Mr. Green Tea Ice Cream, he already knew who he'd be sharing the joys (and stresses) of entrepreneurship with. Emanuele took over his father's premium ice cream distribution business at age 50. His wife and son were by his side to help manage operations. But in doing business with family, Emanuele had to make sure that boundaries were clear. "It's a balancing act," he said. "Don't treat them the same way you would an employee—you have to go home and have dinner with them."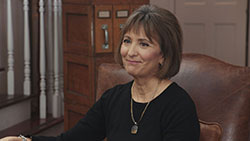 Don't Give Up
Karen Behnke's company, Juice Beauty, which makes and distributes skincare products using organic ingredients, was thrown a massive wrench in its infancy. The business unexpectedly ran out of cash and Behnke found herself unsure about how to cover her expenses and pay her employees. She felt that taking on major makeup brands put her in a "David & Goliath" situation.
During this period of hesitancy and uncertainty, instead of crumbling under the pressure, she sought the advice of a friend who encouraged her to press on. As a result, she was able to push through the tough times and persevere.
Chase paid for the travel accommodations and expenses of its customers to participate in the conversation.