Bold Leaders
GIVING BACK TO COMMUNITY
Classroom Champions: Athletes Become Mentors to Kids Who Need It Most
Technology Brings Students Face-to-Face With Inspirational Leaders
By
Carrie Kirby
Posted: 03/12/15
Updated: 11/10/17
While he and his team were busy bringing home the first Bobsled gold medal won by the United States in six decades, Steve Mesler says he wanted to give back to the community. As the son of two teachers, he started by visiting schools.
But Mesler says he became frustrated with drop-in classroom appearances that lasted scarcely longer than his team's winning 3-minute, 24-second sled run at the Vancouver Olympics in 2010.
"What I really was doing was going into schools, giving a talk, and leaving, to never see those kids again. There was no long term impact or learning for those kids," Mesler said.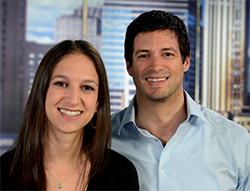 So he partnered with his sister, Dr. Leigh Mesler Parise, who holds a Ph.D. in educational policy, to create Classroom Champions. The program enables long-term mentoring relationships, connecting Olympians and Paralympians with students.
The athletes use video lessons, Google Hangouts, Skype and other technology to meet regularly with their adopted classrooms, and keep in touch between visits via Twitter and other messaging platforms. Classroom Champions is now in dozens of schools in the United States, Canada and Costa Rica, mentoring thousands of children.
Making a Positive Impression
Mesler says the kids in the program are far more likely than other children to report that they energetically pursue goals and are confident about solving problems.
He recalls a girl named Mary, in Kansas City, who showed her project to the class's mentor, champion aerial skier Emily Cook. In a digital message, Cook deemed the work "awesome."
"Mary turned to her teacher and said, 'I never thought an Olympian would think something I did was awesome,'" Mesler said. "How do you think Mary felt about her schoolwork after that?"
A fifth grade class in Sarnia, Ontario, exhorted by their mentor to "give where you live," organized a food drive. Inspired by their mentor's Olympic success, the students brought in first their entire school, and ultimately 10 schools in all, Mesler said.
"When kids know people who do big things, they're certain they can do big things too," he said.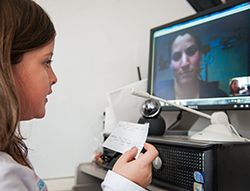 Face-to-Face Relationships
Classroom Champions is not just a feel-good story about athletes taking the time to inspire at-risk kids. It's also about making the best use of technology.
"The greatest use of technology today is its ability to build relationships between kids and teachers and people in the outside world who they have otherwise no ability to connect with," Mesler said. "Kids learn through relationships."
Students who have been through the program talk about "face-to-face" meetings with their mentors, even though they may have never been in the same room with them. To this generation, meeting on a screen is face to face, Mesler said.
He said the next step for Classroom Champions is to recruit superstars in business, technology and other fields as mentors.
"When we hide the people doing amazing things in business and arts and sports on the cover of magazines, we lose kids' believing that they can do that too. But when all of the sudden kids know the people? The sky's the limit."
Carrie Kirby is a freelance journalist who was formerly a business reporter at the San Francisco Chronicle. Her work now appears in the Chronicle and in the Chicago Tribune, San Francisco magazine and other publications.