Small Business
Sustaining Growth
The Best Business-Building Move I Ever Made
Six Entrepreneurs Share Their Top Business-Building Moves
Posted: 02/12/15
Updated: 11/10/17
As their fledgling businesses grow, many entrepreneurs face the kinds of tough decisions that can make the difference between success and failure. Here's how six entrepreneurs say the right choices helped them achieve their dreams.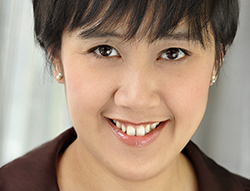 I listened to the market
When Caroline Ceniza-Levine launched SixFigureStart, a New York City career coaching firm, she and her business partner Connie Thanasoulis-Cerrachio targeted young professionals entering the job market for the first time.
"Even the name was based on just starting out in your career," says Ceniza-Levine.
But as the business grew by word-of-mouth, more experienced professionals began contacting them for help. The two coaches began shifting their attention to this seasoned client base. They attracted even more business from the mid-career crowd after successfully applying for a grant from Jones New York to work with women over 40.
"We still work with Gen Y, but we work predominantly with older professionals," says Ceniza-Levine. "It suits us better." They didn't even need to change the name. "It resonated anyway, regardless of the generation," says Ceniza-Levine.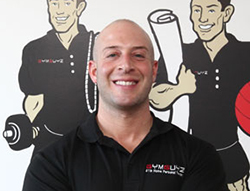 I got a real office
When Josh York opened his mobile-personal-training business, GYMGUYZ, he set up shop in the most convenient space available: His parents' Long Island home. That made sense when he started in 2008, but soon, York says, "My parents weren't happy with people walking around in the dining room."
It was a wakeup call: "I knew I had to grow. Everything was being run at a really basic level," he says. As soon as the business moved to office space in Plainview, N.Y., he says, "It took off like a rocket ship." With customers eager to work with his trainers—who come to their homes—he now employs more than 30 people and began franchising in 2013.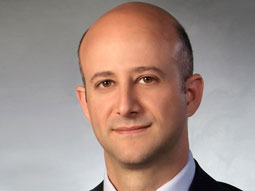 I chose my financial backers carefully
Paul Mandell dreamed of opening a second office for his conference company, Consero, as he began winning more business in Europe. But setting up an overseas location was a big leap for the Bethesda, Md., firm, launched in 2010. For one, he and his cofounders would need outside financing to help pay for it.
In 2012, some prospective backers with deep pockets approached them as they began their money hunt. But Mandell and his cofounders had misgivings about the investors' style of doing business. The trio turned them down, instead raising the $800,000 they needed from a wider group of supporters they felt good about. Today the firm is thriving, with 30 employees spread out between Bethesda and Dublin, thanks to the support of its investors. "I feel like I dodged a bullet," says Mandell.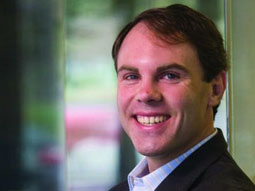 I got the help I needed
When Brian Fox launched his tech startup Capital Confirmation as a business school student at Vanderbilt University in 1999, he did it the classic way: "We spent the first two years in my grandparents' garage apartment," he says.
The business, which provides data used by accounting firms and banks in financial audits, took off. But as it grew, Fox realized he lacked the skills to win deals with bigger clients. While many founders hang onto the reins, he felt a responsibility to his investors—mostly family members, including his recently widowed mother and his brother. "They put their faith in me to make this a successful business for them," says Fox. "I wanted to give them a return on their investment."
So Fox made a big decision: He hired a CEO, financial services industry veteran Chris Schellhorn, to run the firm. Under Schellhorn's leadership, Capital Confirmation has grown to more than 50 employees. "It worked out great," says Fox, who is still active as its largest shareholder. "He's my business partner and mentor—and godfather of my youngest daughter."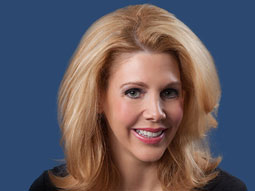 I trusted my gut
Running her own law firm in the San Francisco Bay Area, attorney Monica Zent says she wished there was a private social network where lawyers could tap each other's insights and expertise in a confidential setting. So in March 2014, she created her own, called Foxwordy.
In the initial stages, she turned to a braintrust of advisers, but soon got an earful. "One individual had an opinion that the whole site should be completely redone," she says. The adviser, prominent in the consumer technology world,
felt strongly that she should create a site for consumers, not lawyers.
Zent listened, but stuck to her guns. She knew, as a legal professional herself, that lawyers would be the right target market. "Whenever I've made a mistake of not listening to my instincts, it has taken me down a path I didn't want to go down," she says.
Foxwordy, launched in March 2014, has already grown to thousands of members, Zent says. "I'm glad I trusted my instincts long enough to stay on course."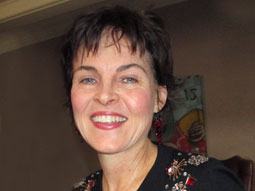 I charged more
When Lamar Mathews started Nanny Professionals to match families with caregivers, she set the firm apart by recruiting childcare professionals who had earned teaching degrees. But that meant she had to invest more money in talent for her Houston-area firm than her rivals, so she made a bold move: "I made the decision to charge three times what anyone else was charging and to do a lot more customer service," says Mathews. "When you charge a whole lot more, you can provide a whole lot more."
Customers loved the service. "There are people for whom price is no object when it comes to their children," says Mathews. After more than a decade in business, Nanny Professionals was acquired by another firm. These days, Mathews shares what she learned about pricing and other strategies as a consultant to other small businesses. "If you can provide excellent customer service, people will pay for it," she says. "Very few people do it well."
For everything your business needs in one place, from news and expert tips to valuable products and solutions, visit chase.com/forbusiness.