Your Money
Plan Your Future
Resilient America: I lost my job—but it taught me about saving, and happiness
How one man turned professional challenge into an opportunity.
By
Lorenzo Beronilla
Posted: 02/12/18
Updated: 10/09/18
This story is part of Resilient America, a series in which people share stories of how they've rebounded from personal challenges—and lessons for us all. It is presented by Chase.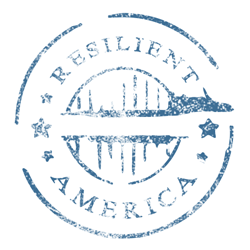 My life, and job, were amazing.
I was living large, having a ball. I was a member of two clubs—tennis and golf. I had an incredible truck. I was going out to eat all the time, and entertaining. I had an incredible place that you could actually get lost in. I had no worries.
I spent money. I didn't really think of saving. That was my downfall.
I was closing sales every day. But unfortunately, much of my clientele was in real estate. When I was called into my boss's office, I thought I was going to be congratulated for a good sale the previous week. Instead, he sat me down and said, "We're letting you go."
I was in shock.
--
The next day, I got up and got ready like I normally would. I had a cup of coffee, sat down at my computer. I had no idea what I was going to do. So I decided to make myself a snack. And that was how it was happening for the next few days: Sitting at my desk, trying to brainstorm, trying to figure out how to pay the bills, cooking for myself.
And I found that cooking was the only time of my day that I was at peace. I could breathe a little bit. The process of creating something was appealing. And throughout the week, I just kept doing the same thing— from breakfast to lunch, to dinner and snacks. That's when I was thought, "I really enjoy this. Can I do this for a living?"
But then I had a hard talk with myself about a career transition. A new career means school—and costs. It's interesting when you go through your laundry list of things you actually need, and things you don't. I was a little ashamed. There was a lot on that list I did not need.
You need food, a roof over your head, and a job. So, I decided I'm going to be a chef. But the question, then, became: How am I going to pay for that? And I'm sitting in this awesome apartment wondering, how I'm going to pay for this? I'm looking at all the stuff I have, and I just said, well, "Goodbye, place." It was that definitive. I said goodbye to the truck. I said goodbye to frivolous spending. Sometimes I just wouldn't even carry my wallet, to get used to not spending.
--
It's so easy to waste money throughout the day. It's crazy. And that's how I had to think of it. Stop wasting money and put it toward your life, because right now you're not living at all.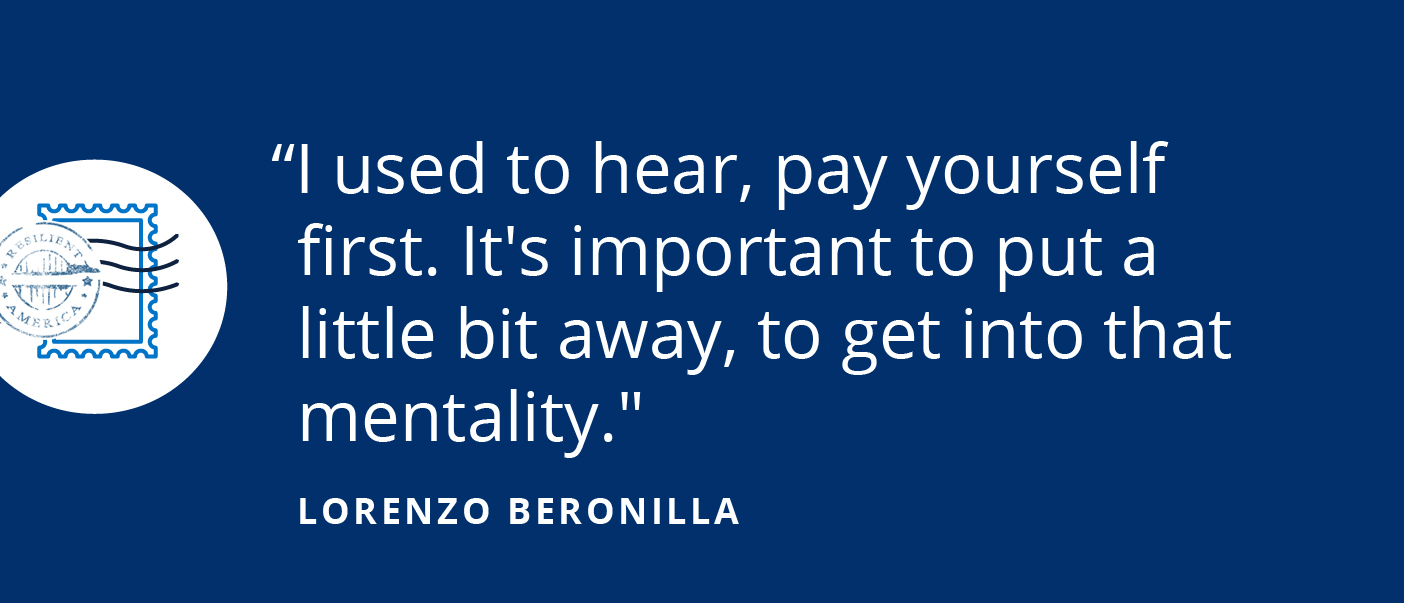 I never saved a dime before. And I remember all through these years, I used to hear my parents, uncles, and aunts say, "Pay yourself first." I never listened, but it's true. It's important to put a little bit away. It can be anything. It can be coins for the piggy bank—eventually you'll have a hundred bucks in that jar. But it's important to get into that mentality of putting something away. Anything helps: $10, $5, $20, $100.
You learn a lot about yourself. I learned I didn't need to have everything to be happy. I might be saving $1 today or $10 tomorrow. But I'm able to get out of this hole. If I could go back in a time machine, I'd say, "Buddy, please save."
Don't waste your money. Talk to the experts, talk to your friends, your mom and dad. Honestly, you're worth more than the things you have.
It means nothing.
Lorenzo Beronilla is a chef.