Your Money
Plan Your Future
Resilient America: My family's money woes forced us to budget. Here's how we coped
How this comedian taught his children to budget
By
John Iavarone
Posted: 02/12/18
Updated: 03/12/18
This story is part of Resilient America, a series in which people share stories of how they've rebounded from personal challenges—and lessons for us all. It is presented by Chase.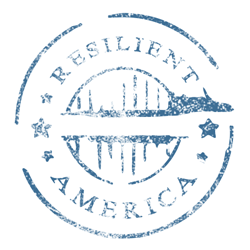 My life was great. I was working in a nursing home, in the maintenance and engineering department. We just had our second kid. My daughter was 5, my son was 8 months old, and my wife was working full time. She was making a great salary, plus medical and dental insurance benefits. And I was doing some comedy gigs part-time, once a month.
Friday was the day everybody would look at each other and ask, "Who's doing what?" Did a new movie come out? Did a new restaurant open? Are there ski lessons available? Can we take the kids to the circus? It was just keep going, keep doing. Then, she got laid off.
I remember sitting there not knowing—I always come back with a joke or something funny to help the mood. That wasn't happening. This was not something that was funny.
I knew we had to streamline our budget. So we got a big piece of paper and said, OK, let's see the bills. What do we got? We've got the electric bill, the phone bill, the mortgage, and taxes. Can we do something with mortgage and taxes, is there any kind of relief program? We're going to call four different insurance companies and find out who's the least expensive, with the same coverage. Electric, can we do anything with that? Cell phone, do we need this plan? We looked at everything to find out how can we get a better deal, and we asked: do we really need it?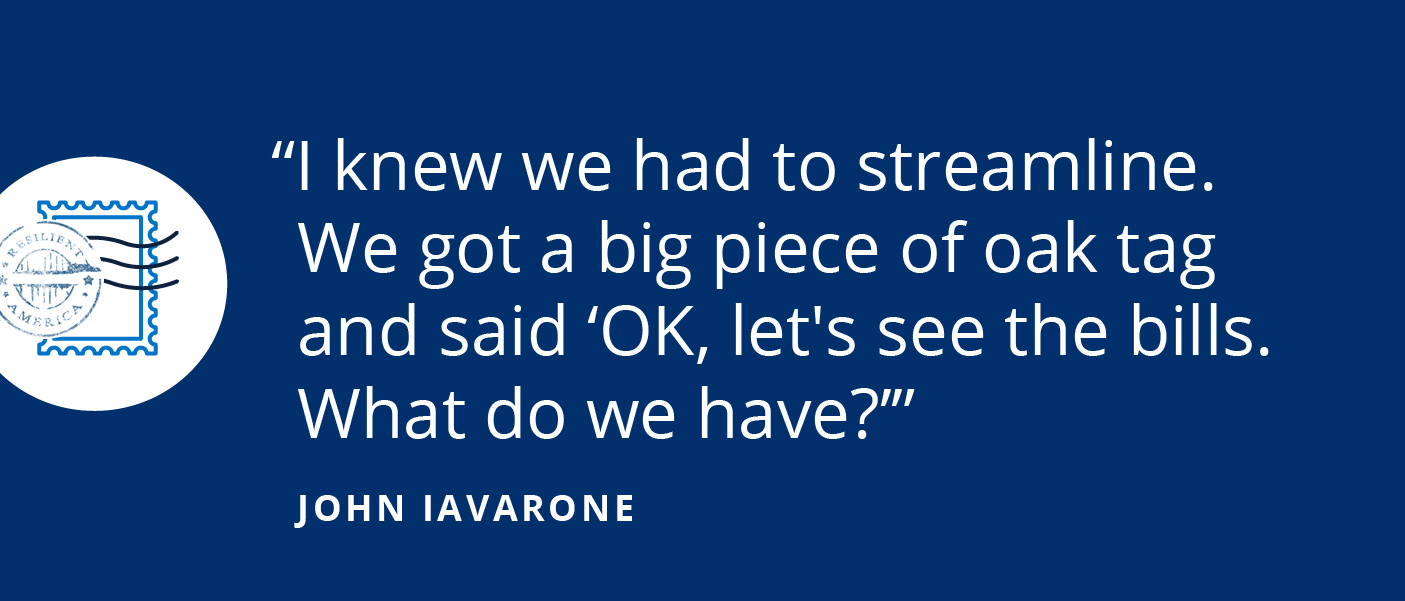 I also needed to bring in more money. I start talking to people and asking, "Hey, do you guys need help with this? Can I work more jobs?" I was just hustling. I sold pressure washers, which I had never sold before in my whole life! I think I sold a lot of them because I was funny. I was working in a clothing store in the back, stocking shelves. I was working in a restaurant one day a week as a waiter because they needed me on a Saturday night—the busiest night. They'd give you free food, and there was plenty of food to take home.
One day, we had a real estate agent come over. She was looking at the house to see how much we could sell it for. I remember her looking at the backyard and saying, "My gosh, this is like another room. I could sell this house with the intention of building an extension!" When she left, I said, "This is our backyard. It's beautiful!"
So we made a farm—tomatoes, a strawberry patch. There were only two strawberries that actually grew, but still it was a lot of fun.
But, what do I do? Make people laugh. I have that ability to walk into a room full of 100 people, and give me a microphone, and I will make you laugh for 30 minutes. It had been a part-time thing that I did once a month for fun. I wouldn't take a gig because I was going to go out for dinner with my wife. Now, I need those gigs. I need every single Friday and Saturday filled, and if you want me to do comedy on a Tuesday in a Mexican restaurant, and you're going to pay me, then I'll do that, too.
During our situation, my son got a gift card that he could use online. Instead of buying one thing, he decided to maximize. I like getting a lot of things in the mail. And he bought five or six different toys. And each one, after he bought it, he goes, "OK, now I've got $14 left, I've got $9 left, I've got $4 left. Can I get a sticker?"
And that's when I knew he knew the meaning of budgeting money.
John Iavarone is a comedian and father of two.