Your Life
Enjoy Dining and Entertaining
In the Kitchen With: Eric Ripert
By
Elyssa Goodman
Posted: 02/08/18
Updated: 05/23/19
Le Bernardin is part of the Chase Sapphire Reserve® Visa® Private Dinner Series, which features specially curated dining experiences with world-renowned chefs in acclaimed restaurants across the country. Explore the premium travel and dining rewards of Chase Sapphire.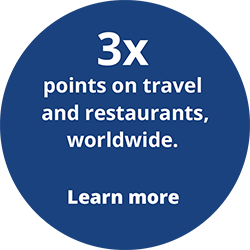 There was never a time when Eric Ripert didn't love food.
With a penchant for apple pie from a young age, Ripert left his home in Andorra, a small country between France and Spain, to attend culinary school when he was 15 years old. At 17, he worked at Paris' legendary La Tour d'Argent, followed by the three-Michelin-starred Jamin. He eventually moved to the United States and worked under renowned chefs like Jean-Louis Palladin in Washington, D.C., and David Bouley, in New York. In 1991, Ripert took the helm of Le Bernardin, where he has been ever since.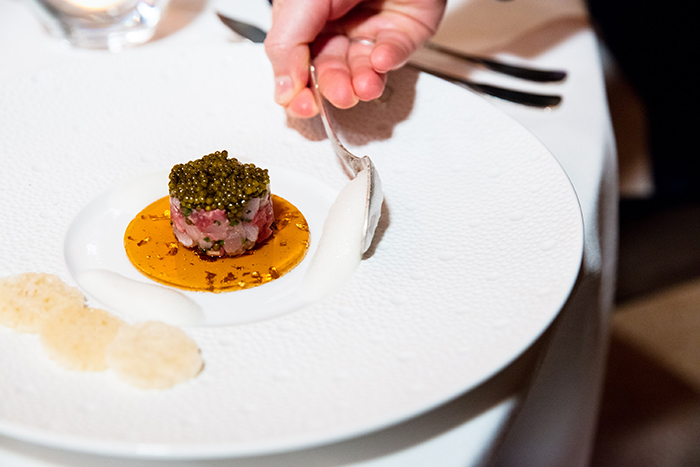 Le Bernardin, which is known as a "Temple of Seafood," has earned three enduring Michelin stars under Ripert's reign. Today, he is considered a top chef, winning a handful of James Beard Awards for the midtown hot spot, which is regularly recognized as one of the best restaurants in the world. He's also maintained The New York Times' highest rating of four stars for more than 20 years, the only restaurant able to keep such high standards for so long.
But while New York has been Ripert's home for nearly 30 years, he looks beyond the Big Apple for inspiration. He travels frequently to pick up ideas on how to evolve Le Bernardin's menu, with ingredients, recipes, and techniques in Japan, Italy, Spain, and elsewhere.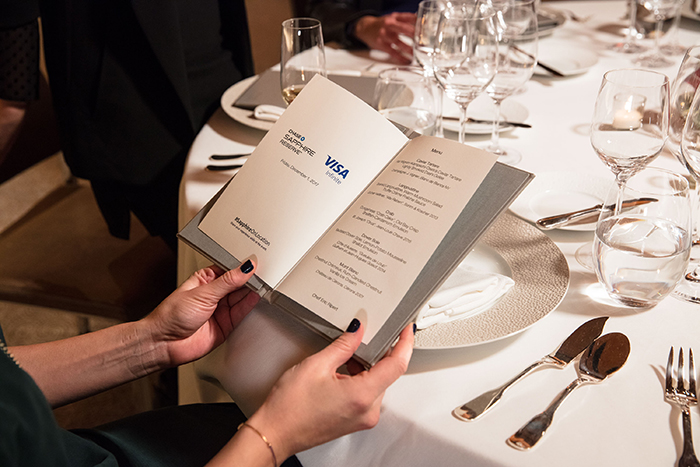 We recently caught up with Ripert at a Chase Sapphire Reserve Visa Private Dinner, and he shared insights on his beginnings in food, recent travels and more. Here's part of the conversation, edited and condensed for clarity:
Q: | Where did your love of food originate?
I've loved food all my life. I was always in the kitchen with my mom [and] my grandmothers. They didn't let me cook anything, so I ate everything they would prepare for me. If I behaved well, my reward was apple pie or anything else I loved. When I had good grades in school, which was rare, they cooked the dishes I liked or brought me to restaurants that were famous at the time, with great chefs.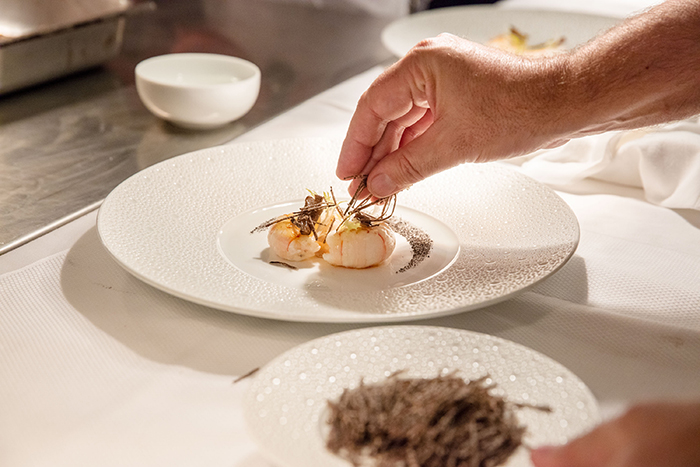 Q: | How do you evolve the menu to keep people coming back and loving it?
The menu evolves all the time because of the seasons as well as new ingredients, techniques and inspiration. We don't have signature dishes, so we need to be very creative.
Q: | Through all your travels, where have you found the most influence for your food?
I travel two or three times a year [to] different countries to find inspiration. And I always come back with a lot of creativity. I just came back from Japan a month ago, and I had to restrain myself from turning Le Bernardin into a Japanese restaurant! And when I go to Spain, I cook like a Spaniard. And then when I go to Italy, it's Italian. And then when I go to France, we come back to French cuisine. I try to balance the menu with different influences, but I always find a lot of ideas that really feed my creativity.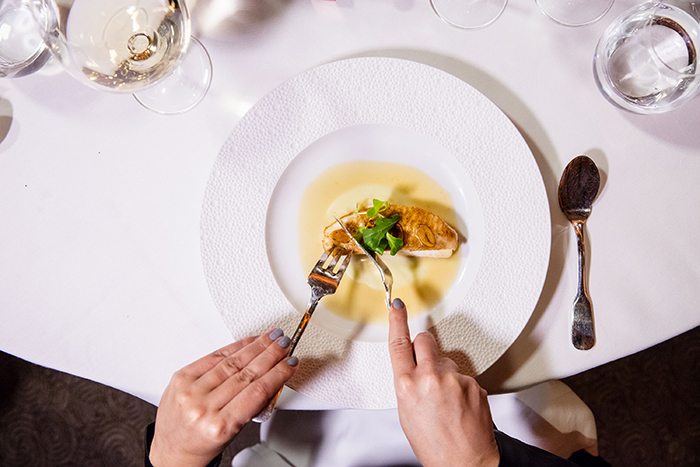 Q: | Was there an ingredient or type of dish that you really loved in Japan?
I ate a lot of kaiseki, which is basically a tasting menu. I had some incredible dishes made with matsutake mushrooms, like a shrimp in a matsutake broth. I also ate vegetables cooked in kombu, which is like a big seaweed.
Q: | If you could choose your last meal, what would it be?
Something simple. I would have some toasted bread, black truffles–because I love them–and a bit of olive oil, salt, pepper, and that would be it. And a good glass of Bordeaux.
Q: | What are your next goals as a chef?
The next goal is to make sure this place is running well, our employees are happy and inspired and that we provide good jobs for all employees. You know, those are my duties. It sounds simple as an answer. Creating menus for the winter and the fall and the spring and the summer takes a lot of energy—creative energy—and a lot of work, [but] this is what makes me happy.
Elyssa Goodman is a Chase News contributor. Her work has been featured in Vanity Fair, New York Magazine and T: The New York Times Style Magazine.