Your Money
Discover Trends & Technology
The curation trend can make gift-giving easier
By
Ines Tamaddon
Posted: 02/08/18
Updated: 03/17/20
Simplified Spending is a new series that highlights how mobile payment technology is impacting our lives—for the better. It is presented by Chase Pay®.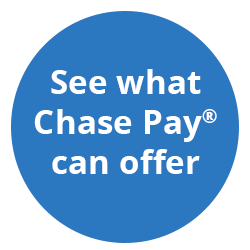 No matter the occasion, there's nothing quite like the feeling of finding the perfect gift. But with thousands of online purchasing options, it can sometimes feel like there are too many options for gift giving. To combat the choice overload, many retailers have created curated product lines—specially-chosen products that aren't available elsewhere.
With that in mind, we've created a curated list of our own: four of our favorite ideas for putting individuality and personality into your gifts this season.
Beauty in the boxes
Subscription boxes are a great way to personalize your gift giving: for a monthly fee, subscribers receive boxes of curated products based on their interests. There are subscription boxes for everything from makeup to clothing to plants and food. And, since they arrive regularly, they have a ripple effect, continuing to spread joy long after the occasion you initially bought them for.
For example, rather than settle for a Valentine's bouquet, why not make flowers a regular gift for a whole year? 1-800-Flowers.com, a Chase Pay merchant, offers rose of the month or the classic fruit of the month clubs, all of which keep the Valentine's spirit coming every month.
Alfred Palomares, Vice President of Consumer Floral Brand Merchandising for 1-800 Flowers, says that choosing between flowers, candy, or other treats doesn't have to be difficult, as long as you follow one simple rule.
"Think about what they like," he says. "When you know what will make them smile, it'll be easier to make just the right choice."
Don't overlook the gift guides
Merchants create gift guides tied to every holiday, and fill them with some of their most interesting and unique gift ideas. While guides for marquee holidays like Valentine's Day or Christmas usually draw the most attention, keep your eyes open for guides tied to less-prominent events like back-to-school or the change of seasons. With a quick glance, you can get an idea of the latest trends and most interesting gift ideas, at a variety of price points.
Artisan appeal
On the other end of the spectrum, specialty markets are everywhere these days, offering unique goods you may not find elsewhere. Keep your eye open for craft fairs, cultural festivals, local markets and other small-scale events. They're a great place to find high-quality, one-of-a-kind gifts that support local artists and small businesses.
Variety is the spice of life
Of course, the most personal present is one that reflects your own unique style. With that in mind, why not be your own designer? Instead of going for a single, standard gift from a single retailer, try constructing a curated gift basket.
Most merchants have gifting or travel-sized versions of their products, which can introduce your friend to some of your favorite treats. For an extra special touch, you can put in a framed picture of the two of you, or some other memento that will remind them of your friendship.
By compiling a few special treats, you can make the recipient feel like they're getting a lot more than one gift. And by displaying your own personality and preferences, you can give them the most special gift of all: yourself.
Chase credit cards are issued by JPMorgan Chase Bank, N.A. Deposit products are provided by JPMorgan Chase Bank, N.A. Member FDIC.
Ines Tamaddon is a Chase News contributor.