Your Money
Discover Trends & Technology
The curation trend can make gift-giving easier
By
Ines Tamaddon
Posted: 02/08/18
Simplified Spending is a new series that highlights how mobile payment technology is impacting our lives—for the better. It is presented by Chase Pay.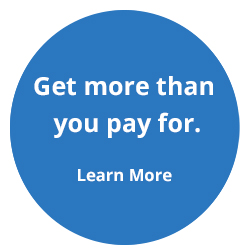 No matter the occasion, it's easy to feel the delirium of finding the perfect gift. Between word of mouth, deal hunting, and technology informing most aspects of our purchasing decisions, the ability to search, compare, and buy are endless. And while having options is a good thing, it can sometimes lead to choice overload.
To combat this, retailers are creating curated product lines that tap into seasonal or cultural trends and make it easier for us to find what we're looking for—online and in stores.
Below is a curated list of four ways to avoid choice overload and embrace the magic of gift-giving.
Variety is the spice of life
Pulling together a sample of personal treats for someone is a thoughtful touch. Most merchants have gifting or travel-sized versions of their products, such as candles or lotions. By compiling a few special treats, you'll be on your way to the gift hall of fame. Also, it makes the recipient feel like they're getting a lot more than one gift, so you seem extra generous.
Beauty in the boxes
Subscription boxes are a big trend these days, but Harry & David®, the gourmet food company owned by a 1800Flowers.com, Inc., pioneered the concept with its "Fruit of the Month®" club back in 1936.
Subscription boxes take the frustration out of having to choose just one gift, no matter what someone's interests are. For a monthly fee, subscribers receive boxes of curated products based on their interests. There are subscription boxes for everything from makeup to clothing to plants and food. Subscription boxes also have a ripple effect, since they'll arrive regularly, long after the occasion you initially bought them for.
A clever spin on sending flowers on Valentine's Day is to send them every month. 1-800-Flowers.com, a Chase Pay merchant, offers rose of the month, seasonal chocolate covered strawberries, or the classic fruit of the month clubs.
Alfred Palomares, Vice President of Consumer Floral Brand Merchandising for 1-800 Flowers, says that choosing what kinds of flowers or treats to send every month shouldn't be nerve-racking.
"Think about what she likes," he says. "When you know what will make her smile, it'll be easier to make just the right choice."
Artisan appeal
Specialty markets are everywhere these days, offering unique goods you may not find elsewhere, and often at great quality. In addition to the one-of-a-kind nature of the gifts, specialty markets support local artists and small businesses.
Gift guides are still in
Holidays like Valentine's Day are usually when merchants curate a mix of their top-selling items, but look for them year-round as well, especially during back-to-school or even during the change of seasons. From online retailers to strong brick and mortar brands, gift guides are still a great resource to discover products at a variety of price points.
Ines Tamaddon is a Chase News contributor.