Your Life
Seasonal Trends
Valentine's Day Getaways for Adventure Lovers
Get Your Pulse Racing This February 14
By
Dawn Allcot
Posted: 02/09/16
Updated: 10/09/18
A romantic bed and breakfast with no phones, TV or Internet may seem like a dream vacation for some couples. Some couples, however, seek a Valentine's getaway that gets their hearts pounding.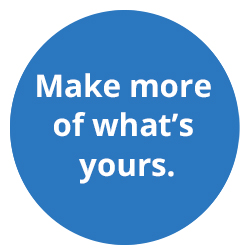 An adrenaline-packed Valentine's Day could be good for your relationship. Some studies suggest that a physical challenge leaves couples with stronger feelings for each other.
Whether you're trying to woo a new love or strengthen your bond with a significant other, especially if you have some extra cash to splurge with, consider one of these adventures or day trips to shake things up this Valentine's Day.
Horseback Riding
Whether you're an experienced rider or just nostalgic about those childhood pony rides at the zoo, a trip to a ranch can be a great Valentine's Day weekend getaway. Chris Nicols, a school guidance counselor from Holbrook, N.Y., frequents Pinegrove Family Dude Ranch in Kerhonkson, N.Y., and says the atmosphere is perfect for a romantic trip. "You're away from the rush of everyday life," she says. "It's so peaceful and serene out on the trails."
Pinegrove's amenities include an indoor heated pool, happy hour, dancing and a bonfire every evening. And if you can't escape the kids for Valentine's Day, the ranch offers childcare. "You're not thinking about the kids when you're out riding. It's just you and your honey and the horses," says Nicols, adding that getting the horse up to a canter provides quite the adrenaline rush.
Snowkiting
Imagine kite boarding, being propelled along the water by the wind as it catches a giant aluminum kite in front of you. Now imagine doing that in the snow and you have a winter sport that's growing from Montana to Vermont. Some resorts hold big snowkiting events in connection with National Kite Flying Day on February 8 and cater to couples as it's close to Valentine's Day.
For instance, attend The Montana Snowkite Rodeo at the Lodge at Jackson Hot Springs in February, and then warm up with your love in the hot springs later in the day.
For East Coasters, the Tug Hill Snow Kite Rally in Lewis County, N.Y., takes place Valentine's Day weekend, with activities for beginner through advanced snowkiters.
Skydiving
For a sky-high adventure closer to home, consider a skydiving day trip. It worked for Norman, who once abandoned a paintball game in favor of skydiving with his girlfriend at the time. "I followed her into the plane ... and ever-after, too," he says, adding that she proposed to him the next day and the couple is now married with a son.
Warm Up In The Rain Forest
"Unless you and your significant other are into skiing, snowboarding and other winter sports, if you're going on vacation, you want to go someplace warm," says Ann Torcivia of Friends Travel in Levittown, N.Y.
A rain forest excursion to Ocho Rios offers an infinity pool, indulgent meals, drinks and dancing, along with a ziplining tour over the rainforest canopy to get your pulse racing.
Ocho Rios also offers a bobsledding course, on tracks instead of ice, inspired by the tale of Jamaica's experience in international competition. "A bobsled ride adds some spice to your relationship," says Torcivia. "As you race down the mountainside, you can't help but love the one-on-one controls."
Let the Adventure Continue
"There's this first rush of panic when you do something extreme," says Norman. "Seeing someone else in that moment, sharing in it, you feel something together that no one else is feeling right then (or maybe ever). That forms a bond or strengthens one you already have."
Valentine's Day isn't the only time to get your heart pumping. These adventures can keep your adrenaline going all year long.
Dawn Allcot is a freelance writer whose articles have appeared in Mint.com, AOL Careers, Yahoo! Finance and more. Her writing credits cover diverse topics from paintball to personal finance.