Your Money
Planning Your Future
Tips from the Scott brothers: Is it time to think about a second home?
By
D G McCullough
Posted: 02/10/20
Updated: 05/28/20
You've figured out the ins and outs of buying and fixing up a home. You've learned how to negotiate with buyers, talk to lenders, work with contractors, and fix your own leaky faucets. Now what?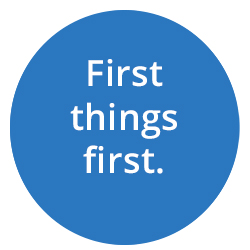 Maybe—like many homeowners—you've started to think about buying a second home to flip, rent, invest or take your vacations in. You're not alone: the National Association of Home Builders (NAHB) reports that there are 7.4 million second homes in the US, accounting for 5.6 percent of the total housing stock in 2016.
But Drew and Jonathan Scott suggest considering a few things before making the leap into a second home. Here are a few of their top tips:
Make sure you can afford to furnish your new home
Prospective owners of second homes often consider whether or not they can afford to buy a home, but don't think about how much it will cost to furnish. Many second home buyers, Drew says, resort to using their credit cards to get their new home in order. "Putting a major investment like furniture or improvements for a second home on your credit card could become a bad idea because of the interest rate," he says.
A more comfortable way to purchase and furnish a second home, he says is by borrowing against the value of your current home. "You are then using your lender's money for a mortgage on an investment—and that's great," he says.
Avoid getting over-leveraged
Another potential pitfall is becoming over-leveraged. Drew has found that, often, buyers of second homes plan to rent out the property, but then find themselves struggling to find tenants. "You want to avoid a situation where you're overspending on two mortgages, versus one," he says. "That's a bad investment."
To avoid getting in over your head, Drew suggests taking a step back to ask a few important questions to get a handle on the broader picture of your new home and your finances. Ask yourself what level of expense you're comfortable with. Consider what situations are likely to leave you overleveraged.
Keep an eye out for your biases
Imagine this: you walk into a potential second home and immediately fall in love. Maybe it has a beautiful fireplace, or a great view, or a backyard that would be perfect for summer barbecues. Suddenly, you have that moment when you can perfectly imagine yourself in that home, enjoying the space.
Puppy love is a great feeling, but it can blind us to some major flaws. Jonathan says that he often sees buyers becoming obsessed with a particular element of the second home they wish to buy—only to discover that they've overlooked serious problems. "We've found some people see a house and absolutely love the kitchen," he explains. "Then, they overlook the house not having enough bathrooms, bedrooms, or maybe the house is on a train track."
The key, Jonathan suggests, is to take a good, hard look at what has drawn you to the house—and the problems you may be ignoring. "Stand back. If you love just one element, that's when you know you're making an emotional decision," he says.
Consider close, local second homes vs. remote ones
Have you ever found yourself scanning real estate listings for some far-off location, like a beach or ski resort? Drew suggests taking a moment before making the leap. No matter how potentially lucrative a market looks, if you don't live there—or have no connections or family there—the investment becomes too risky. "Consider investing in the city or town where you live so you can keep your eye on the property," he says.
Of course, management companies can work with you. And Drew and Jonathan have security cameras overseeing their homes which they can operate from their phones. "Even so, you want to remain close by to help protect your property from vandalism, burglary, or weather damage," Drew says.
Renting? Seek quality, long-term tenants
As the old saying goes, the three most important things when it comes to real estate are location, location, and location. And that holds especially true if you plan on renting out your second home. While you may dream about owning a place in a seasonal vacation community, the reality can be more of a nightmare.
While short-term rentals in vacation communities can be lucrative, your profits can be quickly eaten up by the costs of searching for tenants and maintaining your property. "Short-term tenants bring additional costs, such as cleaning after each tenant and extra maintenance that comes from that high turnover," Jonathan says.
He suggests buying into markets with healthy rental demand. The goal, he says, is to find good quality, low-maintenance, long-term tenants. "That's when the owner can really see that investment prosper," he says. "For first-time investors of second properties, many find long-term rental at least will cover their mortgage at cost and they know they're building equity in their home."
Maintain your second property
Don't forget that houses have built-in operating costs that you'll need to shoulder. For a successful investment, you'll want to plan to spend money on repairs, maintenance, insurance, security, smoke detectors, and carbon monoxide detectors. "If you budget all these things in, if something does happen, you're covered," Jonathan says.
Drew adds, if you're renovating a second property (as your vacation home or to flip), don't skimp on the materials. "Use durable materials like cork counter tops and luxury vinyl—a great product that looks exactly like (more expensive) engineered hardwood."
Much opportunity exists for owners of second homes, Drew finds. But don't get emotional about it. Stay pragmatic and avoid getting over-extended. "This is the largest investment people ever make. So take the time to surround yourself with professionals. Take the time to do it right. Get permits. Understand (and research) what materials are going to last longer," he says. "And when you do that, you'll set yourself up for success."
D G McCullough is a Wisconsin-based reporter, focused on social and business trends. Her work has appeared in the Guardian, the Economist, and the Financial Times.