Your Life
Understand Your Finances
Five ways to save money on winter sports
Tips on budgeting from ski lift tickets, to equipment, to lodging
By
Amanda Reaume
Posted: 02/06/17
Updated: 12/03/18
The following is part of a broader series meant to inspire practical tips for your winter spending presented by Chase Freedom. During March, when Freedom is offering cash back on travel, you can not only save money, but accumulate rewards on airfare, rental cars, meals and hotels.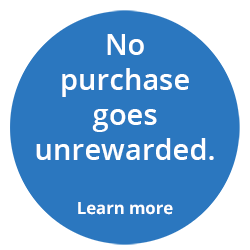 Ryan Kwiatkowski, a father of two from Naperville, Illinois, enjoys skiing and snowboarding with his family and friends. But he's had to be deliberate about staying on budget. Before he buys new winter sports gear, Kwiatkowski considers how much use he'll actually use it. "I personally really enjoy snowboarding," he says, adding, "but when I look at the number of days that I get out on the mountain, it may only be five to ten days.
Snowsports Industries America, a trade organization, estimates that 19 million Americans hit the slopes to ski, snowboard, or snowshoe during the 2013-2014 season. These winter sports lovers spent an estimated $4.5 billion on equipment, apparel, and accessories during the 2015-2016 season. That doesn't even include the cost of lift tickets, travel, and accommodations.
For the over half million people in the US who play hockey, the skate, helmet, shoulder and elbow pads, shin and neck guards, jerseys, socks, gloves and other equipment rapidly adds up. ESPN once totaled hockey-related expenses for one family, and found they could be as much as $4,800 per year.
Winter sports can take a bite out of your budget. Here are some ways to save money while still staying active:
1. Renting vs. buying
When it comes to whether he would rent or buy equipment for his kids, Kwiatkowski says that it depends on the sport. If his kids were playing hockey, he would buy their equipment. But he would buy that gear secondhand at a local sports resale store or online via a site like eBay.
If his kids were interested in skiing or snowboarding, "I'd typically rent, especially while they're learning," he says. "They may not enjoy those first couple of lessons and lose interest, or they may just be growing like a weed and it may be better to wait."
Sharlys Leszczuk, a 22-year-old public relations specialist from Jersey City, New Jersey, remembers that her parents would go to a local shop and rent her skis and snowboards for the entire season. "This often saved a lot of money, and we found ourselves with better equipment," says Leszczuk.
2. Find lift ticket discounts
Lift tickets can be expensive, but there are ways to save money.
"Typically if I buy a season pass for a resort, or a chain of resorts early enough, I'll be able to get a good discount," says Kwiatkowski. He also checks daily deal sites like Groupon, or LivingSocial, and even local radio stations, for discount offers.
Leszczuk often goes to the mountain at less expensive times—like weekdays, and evenings—and joined a ski club that has special offers on lift tickets.
3. Save on other costs
When you're spending the day enjoying winter sports, incidentals like meals and checking equipment can quickly add up. That's why Leszczuk brings her own food, mainly to save money. For breakfast and dinner, she and her family often book a home where they can cook their own meals rather than eating out.
When you're on the mountain, you may be able to save money on checking your equipment. "I take advantage of the free bag or equipment check offered at some mountains," says Leszczuk.
4. Lower the cost of accomodations
Whether you're traveling to a hockey tournament or heading to the mountains, one of your biggest expenses will be your accommodations. "We often use Airbnb if we'll be staying overnight," says Leszczuk. "There are often very nice spaces available for large groups of people."
Kwiatkowski always tries to make sure he chooses the right-sized accommodations for his group. "If it's me plus one, we rent a room in the resort on the mountain and that is more than adequate," he says. "If the trip includes everyone from Griswold's family Christmas party, then we split the cost of a house."
5. Take advantage of end of season sales
At the end of the season, most winter sports gear is on sale. "This is when I like to invest in more expensive items like skis, snowboards, boots, and coats because they are significantly marked down," says Leszczuk. "I have found very high quality gear for very affordable prices."
With a few adjustments, you can spend less time worrying about the cost of your favorite sports, and more time being active. "Winter sports are a great way to get away from everyday life," says Leszczuk. "Making it more affordable makes it even more enjoyable for me."
Amanda Reaume is a Chase News contributor. Her writing has appeared in Time, Forbes, USA Today, and Fox Business. She is the author of a personal finance book for millennials, "Money Is Everything."