Your Life
Experience Insider Access
The PGA Championship Experience with Chase Sapphire
Posted: 02/07/17
Updated: 02/16/17
Chase Sapphire Preferred is the Official Credit Card of the Ryder Cup.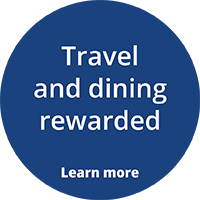 The PGA Championship is much more than golf for Chase Sapphire Preferred Cardmembers. This year's event provided a white "golf" glove experience of sport, fine dining, and travel, all just a stone's throw away from New York City at Baltusrol Golf Club in Morristown, New Jersey.
Chase Sapphire Cardmembers get the best seats in the house all week long. Card holders cooled off at the exclusive Chase Sapphire Preferred chalet along the famed 18th hole. They also had the option to rest, relax and refresh in the Chase Sapphire Preferred Cardmember club, which was perfectly perched overlooking the 17th hole. 1997 PGA Championship winner Davis Love III stopped by the club before the tournament, answering questions from TV golf analyst Mark Rolfing. Cardmembers also got the opportunity to quiz this year's American Ryder Cup Captain about the upcoming matches and how he's been preparing all golf season long.
PGA Championship week packed just as much action off the course as it did on it for Chase Sapphire Preferred Cardmembers. A Bon Appetit private dining event with celebrity chefs set to the backdrop of Liberty National Golf Course tested their palates, while an evening of beer and food pairings in one of Morristown, New Jersey's most historic buildings, delivered a truly upscale gastropub experience. Chase Sapphire Preferred Cardmembers truly enjoyed an unforgettable week at the PGA Championship.