Your Money
Celebrate Life Moments
Money and parenting: Tips for every stage
Posted: 02/06/17
Updated: 11/10/17
The following article is part of a broader series on key life moments as part of our focus on helping you manage your money.
Being a parent is expensive, but paying for things from diapers to college is only half the challenge when it comes to managing your finances. When you're a parent, you're not just thinking about how to manage your own money, but also about teaching your kids to handle theirs as they grow into adulthood. Explore our tips for supporting your growing family and establishing good financial habits in your kids.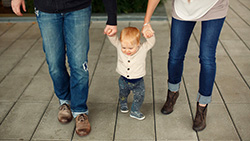 If you're an expectant parent, you should be thinking about ultrasounds, prenatal vitamins, and… your credit health? Explore ways to make sure you're ready to support your growing family.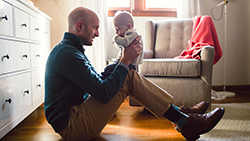 From childcare costs to the challenges of being a working parent, there's a lot to consider when you're thinking of taking a few years off to raise your child. Here are some facts and figures to help make the right decision for your situation.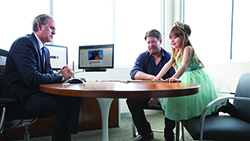 If you're uneasy about paying for your child's education, you're not alone—59 percent of parents are not confident about meeting college costs. But there are ways to be smart about saving up that can make the task less daunting.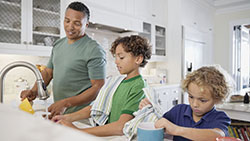 There are many ways to go about giving an allowance: How much, how often, at what age, or for which chores? Learn how to make an allowance a growing experience for your kids.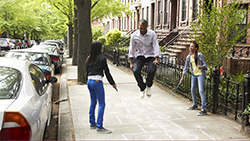 Credit can be a challenge to understand—even for adults. So how do you teach your kids about credit? Here are a few steps to help your kids build good credit habits.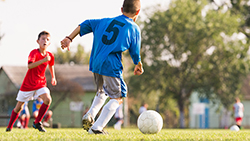 Playing a sport can boost your child's physical, cognitive, and social health, but paying for equipment and travel can put a dent in your wallet. Check out these strategies for reducing costs without reducing the fun.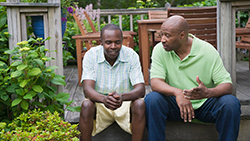 When considering whether to co-sign, strike a balance between jump-starting your child's credit history and letting your child become over reliant on your support.