Your Money
Understand Your Finances
LeBron James saved early. It helped him get to the top
By
Shannon Shelton Miller
Posted: 01/29/18
Updated: 06/12/18
Chase and UNINTERRUPTED have partnered to create "Kneading Dough," a series of intimate and honest conversations with professional athletes about how they've navigated their unique financial and career pathways. We hope our readers are inspired, informed, and empowered to make the best financial decisions.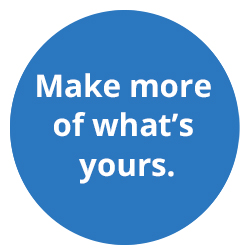 NBA star LeBron James became a multimillionaire at 18, after signing with the Cleveland Cavaliers. The endorsement deals that followed added to his wealth, of course.
With more than a decade of sound financial planning behind him today, James stays grounded by remembering the early lessons he learned about savings—advice he shares with his own children, and the people the LeBron James Family Foundation serves everyday in Northeast Ohio.
Every cent counts
At the end of January, Chase is launching National Savings Week, a week of insights and tools about how to save more in the New Year. Through first-person essays and videos as well as actionable, how-to content, there will be lots of ways to save more and create a solid financial foundation for yourself.
One of the lessons of National Savings Week, which is is that no amount is too small to put aside for an emergency. Everyone can start saving right now. Although James didn't have much to save growing up in some of Akron, Ohio's poorest neighborhoods, he learned the value of stashing for a rainy day through his uncles.
"If they gave me a dollar, they'd say, 'Listen, nephew, you know, go ahead spend 35 cents and keep the other 65,'" James says. "If they gave me $2, they'd say, 'Go ahead and spend a dollar of it, but stash the other dollar.' So that's always been in my head. Plus, I didn't know if my uncle was going to give me another dollar here or another 50 cents there, so I've always had that need for security about my finances and things of that nature."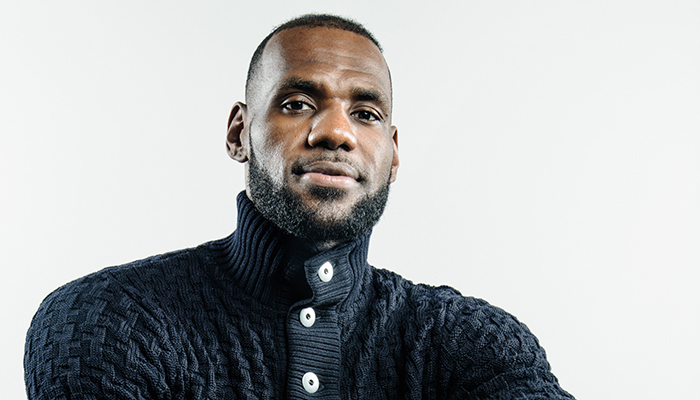 Staying grounded
The public housing development where James grew up was at the bottom of a hill, and there wasn't much money to spare. All of this keeps James humble.
"I was having so much fun being in the bottom," James says. "I didn't want to go to the top as a kid. I was afraid of the top. That's what made me who I am today. It kind of just gave me that structure."
Needs vs. wants
James enjoys building his car collection. But he's also become adept at distinguishing between needs and wants. He no longer makes snap financial decisions, like buying a home in Las Vegas in 2005, just because he could. Now, he puts more thought into major purchases and recognizes when he should save his money.
"There's things that sometimes I really don't need that I buy anyway because I wanted to at that point in time. But when it comes to a really tough decision, I always resort back to thinking about the bottom, and I end up saying, 'No, I don't need it. For what? I've got everything I can want and more, and there's nothing more that I can give myself that would make me happier than I am right now.'"
Cash lessons for his children
James knows his children won't experience the bottom like he did, which presents its own challenges as they learn about saving and spending.
"That's the challenge of a parent every single day that I have to juggle," he says. "How do I raise my kids knowing that they would never feel or understand what their father went through? But you just give them life goals, you give them challenges, and at the end of the day, they're going to have to walk their own path. No matter if you come from the top of the top or you've come from the bottom of the bottom, you still have a road to travel."
"I was you"
The LeBron James Family Foundation serves 11,050 children in Northeast Ohio, and James believes the kids can relate to him because of their shared childhood of often doing without. He encourages these kids to "take the blinders off," and dream big.
"The best thing I can give to my kids in my foundation is to tell them that I was you," James says. "I know exactly what those kids are going through and the steps that they're taking, because I actually walked those streets, I sat in those classrooms. I had those nights where I asked, 'Why me? Why us? There's no way we're getting out of this situation.' To get to that point where I am today, it gives those kids a broader view of what they can be. That's what I love more than anything, to be able to give those kids an outlook on what they really can become."
Watch Part 1 of this interview here.
Shannon Shelton Miller is a Chase News contributor. Her work has appeared in the Detroit Free Press, the Orlando Sentinel, and the Huffington Post, among other media outlets.