Your Life
Discover New Destinations
Jimmy Chin's five favorite winter destinations
The mountaineer, filmmaker and photographer talks travel
By
Danielle Shapiro
Posted: 01/27/17
Updated: 03/29/19
The Chase Mastery campaign features experts in their fields demonstrating how easy it is to master your banking using Chase's convenient digital services.
Ask Jimmy Chin how many countries he's visited, and he'll rattle off a long list. After 30-something nations, he slows down. "I'm sure there are more," he says, struggling to remember. That Chin can't quite keep count of his adventures is no surprise.
The Minnesota native, 43, is a National Geographic photographer; a 15-year veteran of The North Face athlete team; and a filmmaker—his 2015 documentary, "Meru," about his ascent of one of the most notorious peaks in the Himalayas, won the Audience Award at Sundance Film Festival. Chin is considered among the world's most accomplished mountaineers, spending about nine months a year on the road, frequently on expeditions scaling—and sometimes skiing back down—the world's most daunting peaks.
His semi-nomadic existence had its start many years before his professional life required it. At age14, Chin and his older sister, then a college student, bought Eurail passes, and spent the summer traipsing around Europe, and sleeping in train stations in matching sleeping bags. "I just thought it was the coolest thing I'd ever done," Chin says, recalling one night hanging outside the Duomo in Florence, Italy.
By then, he was already a budding mountain sport enthusiast. "I found skiing in grade school, and became totally obsessed," Chin says. By college, he'd discovered climbing. He was able to combine both sports with his love of travel. For seven years after graduating college, Chin lived in his car, honing his skills on the mountain with ropes and skis. He stumbled onto photography along the way.
Now, Chin is married and has two small children. "For me to function like a normal human being in day-to-day life I need to spend a certain amount of time out in the elements. Nothing makes me feel better than to be in the flow and climbing strong, skiing or surfing well," he says, adding: "A lot of my creative inspiration comes from my time out in the mountains or ocean."
Antartica is on his wish list. But with so many months on the road, Chin says he cherishes time at home.
Still, Chin, who is currently working on a second film, has yet to slow down. Chase asked the sports enthusiast to share a few of his favorite winter destinations:
1. Least Touristy: Island Lake Lodge, British Columbia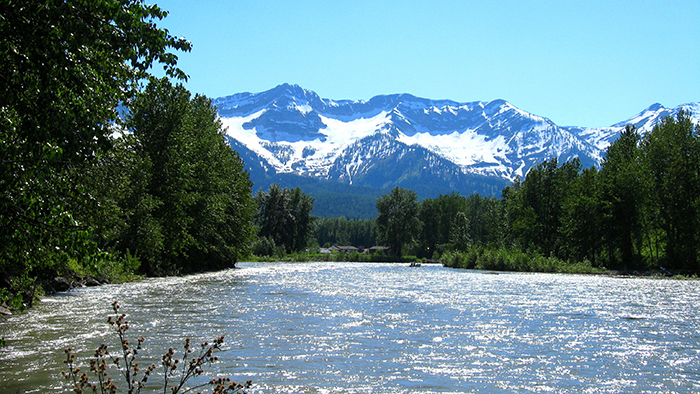 For Chin, this time of year means skiing—as much as he can. And one of his favorite spots to do that is Island Lake Lodge, which runs a cat skiing and snowboarding operation in the heart of Canada's Lizard mountain range. Located in Fernie, a two-hour drive from Kalispell, Montana, Chin said the lodge, where there is plenty of untracked powder, is a perfect destination for experienced skiers and riders.
2. Best Beach: Sayulita, Mexico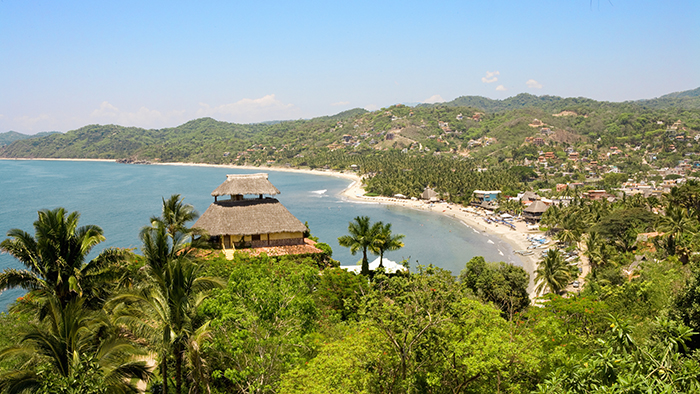 About one hour from Puerto Vallarta, Sayulita "a cool little fishing village with great surf," says Chin, who had a home here for 10 years. Slightly off-the-beaten-path, but really not too hard to get to, Chin loves the town, which he says "is full of character," not only for its great surf, but also for the food, downtown square, and locals he's gotten to know over the years. With loads to do—snorkeling, diving, whale watching, boating, turtle hatchling releases, zip line tours, biking, hiking, ATV rides, horseback riding, bird watching, the list goes on—there really is something for everyone here. Including, of course, just hanging on the beach.
3. Most Remote: Ferry Meadows Hut, British Columbia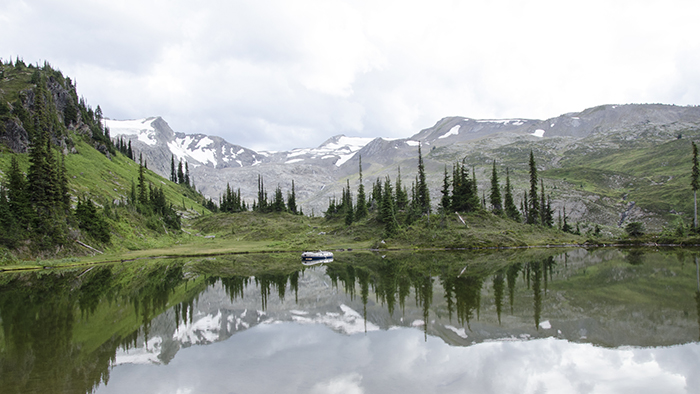 You can only get to this rustic hut in the Selkirk Mountains via helicopter, but in the winter, serious backcountry skiers and snowboarders will find this place can't be beat. Chin says it has incredible expert terrain and calls it possibly the most beautiful ski hut in North America. It even has a sauna.
Great for a group of friends, guests have to bring in all their own gear and food. But it's possible to hire people to cook, as well as act as guides for ski and snowboard touring. Winter bookings aren't easy to come by, however, as they're done through a lottery system. Getting here may take some persistence.
4. Most Active: Patagonia, Argentina and Chile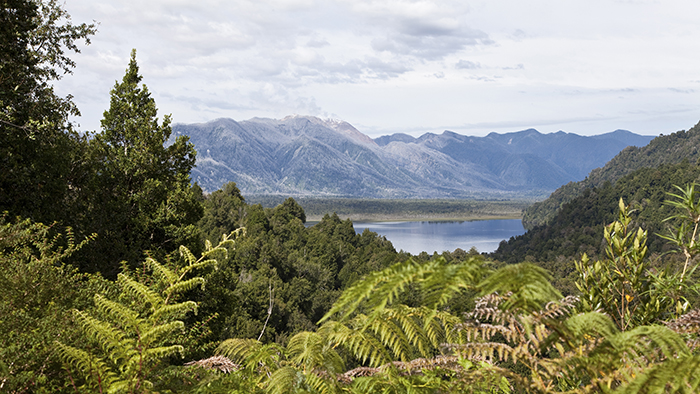 Winter in the United States is summer in the Southern Hemisphere. And in the Patagonia region the climbing and trekking opportunities abound. Not to mention the views. "The landscape is just totally stunning," Chin says. The weather can be intense and Chin describes the area as "very raw." That's part of the appeal. Climbing here is not for the faint of heart, nor for beginners. But hiking the Andes is accessible to all, although you "have to be fairly adventurous," says Chin. Among the over 20 parks in the region, one option, Chin says, is Chile's Pumalin Park, as it's less touristy than some of the others.
5. Family Friendly: Jackson Hole, Wyoming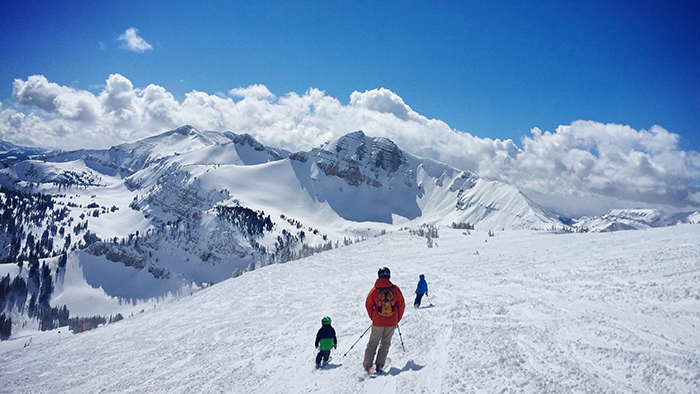 Hands down, Jackson Hole is Chin's favorite place, any time, any where. In the winter, "it's got an awesome ski school," Chin says. He adds, "there's so much to do besides skiing." Chin, who lives here part-time, knows the valley well. And now that he's a father to James, 1, and Marina, 3, he's well-attuned to activities for the youngest outdoor enthusiasts. In addition to the resort's ski school, where Chin drops Marina before heading out for his own turns, families can take advantage of sleigh rides in the National Elk Refuge, dog-sledding tours, nordic skiing, and more.
Wherever you go, Chin has one more piece of advice, something he's learned from his years on the road. "Be open to spontaneous changes of plans," he says. "They're inevitable. And they generally lead to more interesting adventures than anything you had planned."
Danielle Shapiro is a Chase News contributor. Her work has appeared in ESPN, Fusion, and the Daily Beast.