Your Money
Explore Major Purchases
Should your kid have a car in college? Here are 7 questions to ask
By
Sarah Max
Posted: 01/30/19
When Maggie Kern's oldest daughter, Zoe, headed to college in Tacoma, Wash. last year, there seemed to be little need for a car. "It's easy to get around campus, and I got her a subscription to a car-share program to use a car when she needed it," says Maggie, who figured her daughter could make the 300-mile trip home to Oregon by hopping on a quick flight, or taking the train and meeting her parents halfway.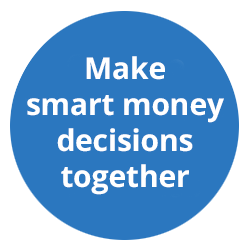 But two months later, the Kerns had second thoughts. Getting from college to the airport was an expensive ordeal, and the train was unreliable. "We were spending $200 a month just for the car-share subscription and alternative transportation," says Maggie.
Whether your child should have a car at school is only one of the uncertainties and expenses that comes with helping your child navigate their college expenses.
Here are six questions to help you navigate the decision—and save money along the way:
1. What is the car's primary purpose?
Many students don't need a car at college, particularly if they have to fly home or don't have an off-campus job. "Transportation on college campuses has gotten a lot better," says Tanya Sanders, a Managing Director of Auto Business Operations for Chase, noting that college students now have access to bike-sharing, ride-sharing and car-sharing programs that didn't exist two decades ago.
Where the equation might break down, she says, is if home is within a reasonable driving distance, or your student frequently needs to travel off-campus for work. In that case, you'll want to weigh the total costs of alternative transportation against all the costs associated with owning and driving a car. "This might mean your child spends her first few months at school without a car to get the lay of the land," says Tanya, who recommends keeping a tally of all transportation-related expenses during that time.
2. Does your student have a good track record?
Drivers under age 20 are almost three times more likely to be involved in fatal accidents than drivers age 20 and over—according to the Insurance Institute for Highway Safety and the Highway Loss Data Institute. If your student already has a history of speeding tickets and fender-benders, factor that into your decision. "This is a pretty good indication not just of their driving, but also whether they'll make smart choices about when and how they'll use the car," Tanya says.
3. Will you need to buy a car?
This is obviously a huge part of the decision. If your student already has a car available, the key financial considerations will be the cost of parking, fuel, maintenance and insurance. On the other hand, if you need to buy a new car, the cost could be a major factor.
In the Kerns' case, the cost of alternative transportation meant that buying Zoe a new car made sense, from a long-term perspective. "We found something basic but reliable so we don't need to worry about her breaking down, and she can have it after she graduates," Maggie says.
4. How much is insurance?
Besides the cost of the car itself, insurance is typically the biggest expense to consider. Insurance premiums are higher for younger drivers, and registering a car in a different city or state could bump up your premium.
Ask your auto insurance company about potential discounts for college students who earn good grades—that could reduce your premium significantly. You might qualify for discounts if your child already has a car, but chooses to leave it parked at home, rather than taking it to college.
5. What are the parking options—and costs?
Having a car adds an extra element of stress for students navigating college life and an unfamiliar city. It's worth checking ahead of time to find out if your child's school offers parking permits to freshman and other undergraduates. If parking on campus isn't an option, says Tanya, look for secure and inexpensive long-term parking off-campus. Parking on public streets can be a hassle—frequently moving the vehicle can be time-consuming, and the cost of parking tickets can quickly add up.
6. Does your kid have skin in the game?
Ultimately, the truth is that having a car at college is still a privilege, not a necessity for most students. Tanya recommends that parents and students come to an agreement about what conditions are necessary to keep the car at school. That might mean maintaining excellent grades, covering some of the costs, or both.
The Kerns, for example, agreed to put $5,000 toward a down payment on Zoe's car and be guarantors on a loan—but Zoe is on the hook for half of the $225 monthly payment. That arrangement offers a double benefit. Zoe gets the car and, because the loan is in her name, she has the opportunity to establish good credit for life after college.
JPMorgan Chase Bank, N.A. Member FDIC
© 2019 JPMorgan Chase & Co.
Sarah Max is a Chase News contributor. Her work has appeared in the New York Times, Time Magazine, Bloomberg News, and other outlets.