Your Money
Plan Your Future
Teaching the real value of money
5 ways families can shape their financial legacy
Posted: 02/01/17
Updated: 11/21/17
Legacy planning allows you to empower future generations through all of their endeavors. Chase Private Client has partnered with Time Inc. to create this series distributed through Fortune.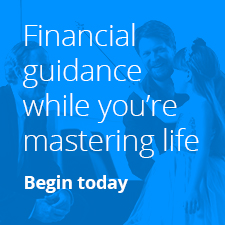 Entrepreneurship has made Stephan Aarstol a successful man in ways that have little to do with numbers on a balance sheet. True, he grew his company, Tower Paddle Boards, from $3,000 in revenue in 2010 to around $5 million in 2014. But if you ask him to describe what he values most about the experience, he's likely to use words such as "freedom" and "possibility."
Freedom, as in the ability to work according to his own rules—a process he describes in his book The Five-Hour Workday. Compressing the usual 9 to 5 into a few intense, productive hours for himself and employees has left Aarstol the time to fulfill other important goals, such as attending every one of his son's baseball games. Possibility, as in pursuing a vision, taking risks and building something out of nothing. "Growing a business," he says simply, "is a great experience."
Those are the sort of financial lessons he learned watching his optometrist father build a successful practice while still making time for family, and they're the lessons he hopes to instill in his son. "I want him to have a sense that the world is not just how it is," Aarstol says. "You can change things. You can make it something different."
While each family defines its legacy—what it wants to leave behind financially and personally—based on personal experiences, there's something universal in the desire to pass along enduring lessons, as well as the knowledge that money is about more than the things you buy.
These five steps can help families shape their financial legacies.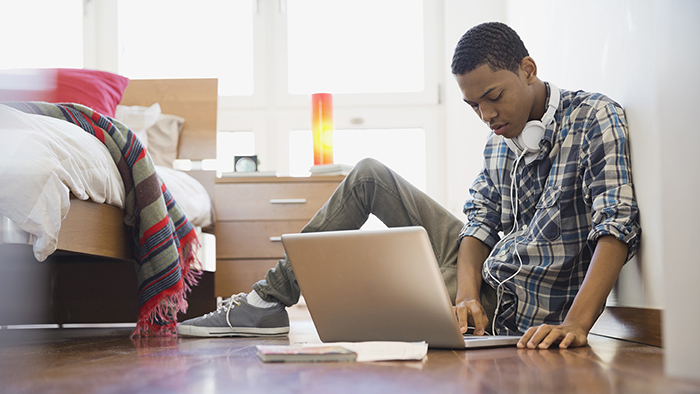 1. Communicate
Instilling money values in children begins and ends with open, frank discussions, says Josh Palmer, CFP®, head of Chase Wealth Advisory. That's not always a simple task. "Talking to teens and tweens about money and financial issues doesn't come easily for many parents. It can be as tough as addressing other sensitive topics like sex or drugs," he says. But there's strong evidence that families are getting better and better at discussing money. According to Chase's 2016 Generational Money Talks study, which captures how different generations talk and feel about money, nearly three-quarters of Millennials (74%) speak regularly with their parents about money—while just 34% of Baby Boomers say the same of their own childhoods. If you can get past the initial awkwardness, you're likely to find willing listeners, Palmer adds. "Most kids have questions about money and naturally look to their parents for answers and guidance."
And with financial knowledge should come age-appropriate responsibilities, Aarstol believes. Just as he empowers his employees to make creative decisions, "I want my son to be able to figure things out on his own to a certain extent," he says. "I've got to teach him how to take care of himself, teach him a work ethic, what things cost, and what the tradeoffs are."
2. Define your mission
Like any meaningful organization, a family is much more than a collection of individuals. Families can benefit from giving serious thought to their values and goals and how finances factor into them. Thayer Willis, an author, speaker and wealth counselor in Portland, Ore., suggests that families create formal "mission statements." These statements, which can be as short as a couple of sentences, can help any family clarify its priorities and the goals it hopes to achieve.
Be sure to include family members who are older teens and young adults in the process, she adds. "It's very important that the next generations have a chance to express their own hopes and dreams. This helps to bring them into the leadership of the family as they mature and become interested in carrying the legacy forward."
3. Create a strategy
As important as a mission and open communication are, it's vital to have a strategy to put those values in place and make them a working reality. Start with a strategy for your own financial life—making sure you save enough for a long retirement. To do that, contribute to your tax-advantaged retirement plan, balance short-term necessities against long-term expenses such as health care and saving for your kids' college, and make room for meaningful experiences with your family, such as travel.
Bringing it all together isn't easy, but you don't have to do it alone. A financial advisor can help you understand all of your assets, along with your current and future expenses as well as goals, and then help you create a strategy intended to meet your needs and build the family legacy you desire.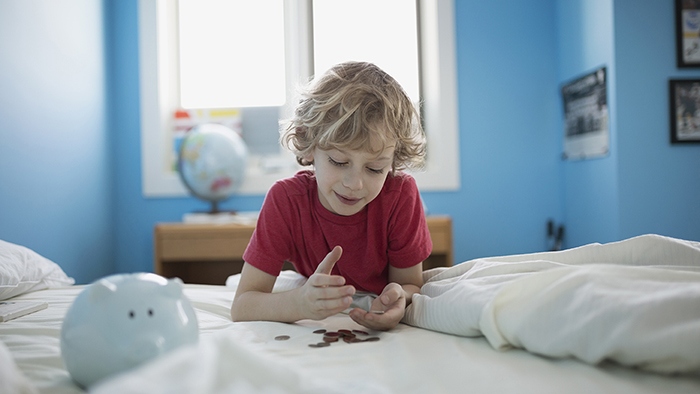 4. Leverage the power of your giving
Although charitable giving is just one element of building a legacy, it's often one of the most visible and a way for the whole family to coalesce around things they care deeply about. And giving doesn't have to be on a large scale to have meaning. "Giving is a key value and tradition for many families," says Chase's Palmer. "Not only does it connect families to their communities, it also helps them convey their values to future generations and instill ideas about financial responsibility." Families might consider dividing the allowance for each kid into three separate "accounts": a third for daily spending needs, a third for a long-term goal such as a car, and a third for charitable contributions. Or they may issue annual "grants," requiring kids to do due diligence on prospective recipients.
And keep in mind that the lessons can go both ways. Leave yourself open to learning about innovative ways of giving from your social-media-savvy kids, suggests Susan Crites Price, a Washington, D.C. author of several books, including Generous Genes: Raising Caring Kids in a Digital Age. "Most adults would be amazed at how much money children can raise through crowdsourcing," she says. "This is an incredibly powerful tool for leveraging a family's impact on the world."
5. Stick with it
Building a legacy is not about a one-time meeting or single mission statement but a commitment you stick with for life, and, in the best case, your children's children stick with for their lives. And it's as much or more about what you do than about what you say. "Be a role model for your children," Palmer suggests. Or, as Stephan Aarstol puts it, "You can teach a kid, but what you really want to do is lead by example, and show them." When they see the way you value money, and the forethought that you put into planning and saving for the future, you'll instill values that may carry on for generations to come.
Master your very own definition of legacy with a personalized investment strategy from a J.P. Morgan Private Client Advisor.
Disclosure:
Investing involves market risk, including possible loss of principal, and there is no guarantee that investment objectives will be achieved. Results and risks with any financial strategy will vary depending on specific circumstances.
Depending upon the laws of the home state of the client or designated beneficiary, favorable state tax treatment or other benefits offered by such home state for investing in 529 Plans may be available only if invested in the home state's 529 Plan. Any state-based benefit offered with respect to a particular 529 Plan should be one of many appropriately weighted factors to be considered in making an investment decision; and clients are advised to consult with their financial, tax or other adviser to learn more about how state-based benefits (including any limitations) would apply to their specific circumstances.
"Chase Private Client" is the brand name for a banking and investment product and service offering.
Bank deposit accounts, such as checking and savings, may be subject to approval. Deposit products and related services are offered by JPMorgan Chase Bank, N.A. Member FDIC.
Certain bank managed advisory products and related services, such as custody services, are offered by JPMorgan Chase Bank, N.A. and its affiliates. These assets are segregated by law and are not subject to FDIC or SIPC coverage. Other investment products and services are offered through J.P. Morgan Securities LLC (JPMS), a member of FINRA and SIPC. JPMS is an affiliate of JPMorgan Chase Bank, N.A. Products not available in all states.