Your Money
Understand Your Finances
Squeezed by the shutdown? Make sure your lender and landlord know
By
Bruce Watson
Posted: 01/24/19
Updated: 01/07/20
The longest government shutdown in US history is taking its toll on consumers, whether at TSA checkpoints, shuttered national parks or canceled food inspections. But an estimated 800,000 federal workers are facing an even bigger problem: not getting paid, whether they're working or not.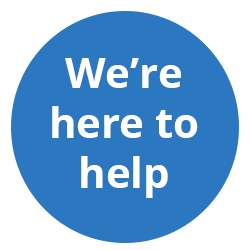 Some federal agencies have suggested creative ways for furloughed employees to make ends meet—like taking on pet sitting, hosting garage sales or working as a mystery shopper.
Banks are also pitching in. "We're here for our government worker customers whose pay may be disrupted," says Thasunda Duckett, CEO of Consumer Banking at Chase.
From the beginning, Chase has worked individually with customers impacted by the government shutdown who contacted Chase on credit card payments, car loans, leases and mortgages. "We want to make sure all our auto customers know to call us if they need help because of the government shutdown," says Mark O'Donovan, CEO of Chase Auto Finance. "We often can extend or defer payments on our loans and leases."
Since December 24, Chase has also automatically refunded overdraft and monthly service fees on checking and savings accounts for affected customers whose federal paycheck was direct-deposit into Chase.
If you or a family member is affected by the shutdown, contact your bank, your landlord or anyone else expecting a payment from you. That way, they'll know you're trying to keep your commitments.

Bruce Watson is a Senior Editor at Chase News. His work has appeared in the Guardian, Esquire, and the New York Times, among other media outlets.