Your Money
Understand Your Finances
How to manage the costs of a triathlon
Money-saving tips for your next race
By
Bob Cooper
Posted: 01/25/17
Updated: 11/10/17
Scott Kolbe has competed in 15 triathlons since 2012, and he vividly remembers his first race, which included finishing sprints of swimming, cycling and running, one right after another.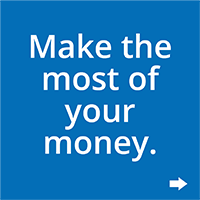 "I turned up with my old bike from my college days, bought running shoes and swim goggles, rented a wetsuit for the race, and paid a $90 entry fee," recalls Kolbe, an entrepreneur. He spent $420. Considering the training lasted 12 weeks, that worked out to only $35 a week. Not bad.
At the start of a New Year, people often set big athletic goals for themselves—and sometimes, that includes competing in a triathlon. The training is intense, and multi-faceted, and takes months to complete.
Triathlons also have a reputation for being expensive, which can be especially true if you get hooked — which Kolbe eventually did. Yet, none of this appears to be deterring interest—more people are signing up for triathlons every year.
Chuck Menke, chief marketing officer of USA Triathlon, which oversees the sport, says that membership in his organization has grown by nearly 50% in the last decade, and the number of sanctioned races has more than doubled. "That growth is strong for all US regions, race distances, and ages," Menke says, adding: "You don't need the latest or most expensive gear to be a triathlete."
If you're considering a triathlon for the first time, here's a look at what you'll need to budget for:
1. Biking costs
A bike is, by far, a triathlete's costliest item. After getting by with his bike for a while, Kolbe invested in a $1,700 bike, in 2014. Two years later, he upgraded to a $3,000 "triathlon bike." Still, he says: "I've learned that the key to success—far more than pricey gear— is putting in more and better training. Some triathletes spend $10,000 on a new bike thinking it will make them faster, but some of the best triathletes ride 10-year-old bikes they bought on Craigslist for $800. "It safe to say that a bike can cost $450. Here are some rough estimates on other bike gear: helmet ($40+), water bottle ($6+), and bike lubricant ($5+), shoes ($80+), tights ($60+), shorts ($30+), and gloves ($15+).
Initial cost: About $680+
Money-saving tip: In your first triathlon, ride the bike you already own. Or, if you don't have one, borrow or rent one from a bike shop.
2. Swimming costs
If you already own a swimsuit, goggles and a swim cap, you will complete your pool wardrobe.
Heftier costs include: pool access for training and triathlon-specific wetsuits ($150+) for races in cold water. "I pay just $40 a month in YMCA dues for access to an indoor pool and I haven't needed a wetsuit yet in a race," says Julie Rains, who lives in Winston-Salem, N.C., and has completed three triathlons.
Initial cost: About $50 per month
Money-saving tip: Many college and city recreation pools have lap-swim hours for less than $5 a visit. Triathlon wetsuits can be rented or borrowed.
3. Running costs
Brand name running shoes start at $60, pants at $35, and shorts at $25. Sports watches start at $15. You can also map and time runs for free on your phone.
Initial cost: About $120
Money-saving tip: Purchase running shoes and shorts on sale. Getting the newest models is unnecessary.
4. Coaching costs
Hiring a certified triathlon coach isn't essential. There are many excellent virtual coaches who can advise you online for a fraction of the price. Free or low-cost triathlon training schedules are easily found online and in books. Rains gets by without a coach, and Kolbe had no coach his first two years as a triathlete.
Initial cost: About $0 to $50+ per year
Money-saving tip: Joining a triathlon club ($50+ per year) gives you access to coaching and experienced triathletes who can guide you.
5. Race fees
Sprint races—typically a 500-meter swim, 12-mile bike ride, and 5K run—are perhaps the best choices for newbie triathletes. They're also the most popular and fastest-growing race distance nationally. These usually cost between $60 to $85 for registration.
As race distances lengthen, however, the registration price increases. Kolbe paid $195 and $250 in entry fees for his two Half-Ironman races, which consist of a 1.2-mile swim, 56-mile bike, 13.1-mile run. At twice those distances, most Ironman races—the ultimate challenge—charge about $700 to $800. But it takes years to attain the level of fitness necessary to tackle those distances.
Initial cost: About $60 to $85
Money-saving tip: Register for races months in advance, before prices rise. Many races offer an early bird rate if you register before a certain deadline.
6. Race travel
With more than 4,000 triathlons nationwide each year, you should find plenty of local races that require only a short drive and no overnight stay. Rains' first two races were local, and for the third—a Half-Ironman requiring a three-hour drive—she stayed overnight with a friend.
Initial cost: $0
Money-saving tip: Go to nearby races. When you do splurge on a race involving an overnight stay, consider Airbnb, or stay with a friend.
7. Time costs
A triathlete's most significant investment is the amount of time spent training and preparing. The rewards of better health and fitness—not to mention bragging rights—are priceless.
"It can be hard to justify the spending," says Kolbe, "but the people I train with have become great friends. It's become a lifestyle."
Initial cost: About 12 weeks of regular training
Money-saving tip: Train with office colleagues or family members. Travel to races with friends or family.
With an initial minimum investment of less than $800, affording a triathlon can be less difficult than training for one—and the benefits greatly outweigh the cost.
Bob Cooper is a Chase News contributor. His work has appeared in Runner's World, Men's Fitness and National Geographic.