Your Life
Understand Your Finances
Ride-sharing is the new carpooling
Ride-sharing services like UberPOOL and Lyft Line are a boon for commuters
By
Adam Bluestein
Posted: 01/25/17
Updated: 11/10/17
The following article is part of a broader series meant to inspire practical ideas around commuting and transit, presented by Chase Freedom.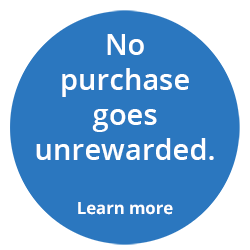 From San Francisco to Chicago to Philadelphia's New Jersey suburbs, ride-hailing services like Uber and Lyft are an increasingly integral part of life, filling a niche between public transit, private cars, and traditional taxis. While most people summon Uber and Lyft drivers after a night on the town, a significant number of people—at least 16 percent, according to a 2014 study by researchers at University of California, Berkeley—used ride-booking services to commute to or from work.
"Traditional carpooling moved a lot of people to jobs for a long time," says Susan Shaheen, co-director of Berkeley's Transportation Sustainability Research Center. "But those numbers have been on the decline in recent years. The pivot to these new services could turn that around." That, proponents say, is a win for everyone. Less gridlock and cleaner air for cities.
To help cities who grapple with gridlock, Uber recently started releasing its data, as Uber Movement, on urban traffic patterns. It not only has the potential to assist city planners, but also allows riders to search information on travel times from one neighborhood to another based on time of year and time of day. Convenience for commuters is important and Chase Freedom cash back savings allow a commuter to maximize spend in the 1st quarter through their quarterly bonus category.
Cracking the system
When calling a ride with Uber or Lyft, users select a shared-ride option— UberPOOL or Lyft Line— match them with other passengers to share the trip. Letting multiple people on and off makes for a slightly longer trip—less than 5 minutes longer, on average, according to Uber. But that trip costs less— up to 50 percent less than standard service.
Now available in over 30 cities worldwide, UberPOOL is "all about getting more people into fewer cars," says a company spokesperson. "This means cheaper rides for passengers, longer trips for drivers, and less congestion for cities over time."
Lyft Line is currently available in more than a dozen cities, and "will always be more affordable than original Lyft rides," says Mary Caroline Pruitt, a company spokesperson . With both services, you pay the shared rate even if you end up riding alone.
"It's not ideal if you're an impatient person, because picking up people adds time, especially in traffic," says Hilary Hess, a film producer in Washington, D.C. "But if you're up for the adventure, it is fun to meet other people. I've learned about good restaurants and the best place to go salsa dancing in the city."
An addictive alternative
Steven Jacobs, a New York City-based economic-development consultant , uses UberPOOL only when he's in cities like New York or San Francisco. "Sometimes it is cheaper than the subway," says Jacobs. "Further out in the suburbs, though, the wait can be too long."
Indeed, outside of dense urban areas, it's hard for shared-ride prices to compete with public transit on price alone, but the speed and convenience of a shared car can make it an addictive alternative.
Dan L'Italien uses UberPOOL twice a day, during his commute between home and work in suburban Philadelphia. "Don't tell my wife," he says. By ride-hailing, his commute takes 15 minutes.
Stakeholders jump on board
Addressing the so-called last mile solution, where commuters have long trips before they can access buses or trains, and hoping to keep commuters like L'Italien carless, local transit systems in cities like Atlanta, Miami, Philadelphia, Dallas, and Los Angeles have partnered with Uber or Lyft to provide transportation to and from mass-transit hubs. Places like Centennial, Colorado, and Altamonte Springs, Florida, are even subsidizing rides for people using the services to connect to commuter rail lines.
"We found that 25 percent of passengers use Lyft to connect to public transit," Lyft's Pruitt says of a survey taken two years ago. "Since then, we've been continuously looking at the ways that we can work together with transit and cities across the country to provide a last mile solution."
Employers are also helping to incentivize ridesharing. In New York City, people with a WageWorks commuter benefits account can pay for UberPOOL using pre-tax dollars, which can save them up to 40 percent on commuting costs.
Reducing congestion
The growth of ridesharing — plus car-sharing services like Zipcar, Car2Go, and the newly launched Maven—may already be decreasing car ownership and changing habits around driving and commuting. According to a 2015 US Census Bureau report, automobile commuting among young urban commuters declined 4 percent between 2006 and 2013. And an American Public Transportation Association study from March 2016 found that people who routinely use multiple shared-travel modes own half as many cars as people who use public transit alone. As consumers increasingly use different ways to get where they need to go, even automakers are accepting that two- and even one-car households are on the decline.
"With such a high share of people driving solo in the US, the potential impact of these services on long-term car ownership is huge. My hope is that by incentivizing people to use these services for commuting, it will also help reduce congestion," says Alejandro Henao, a Ph.D. candidate in civil engineering at University of Colorado, Denver, who is researching the effects of ridesourcing on transportation infrastructure.
Adam Bluestein is a Chase News contributor. He writes frequently about the intersection of business, technology, and science for Inc., Fast Company, and other publications.