Your Money
Understand Your Finances
Savings Diaries: I'm a mom on a mission to cut debt—and save money
By
Rhyanne Guerrero
Posted: 01/26/18
Updated: 02/06/19
This is part of Savings Diaries, an original series in which people share how they try to reach key savings goals during 2018. It is part of a broader Chase initiative to encourage more Americans to save money.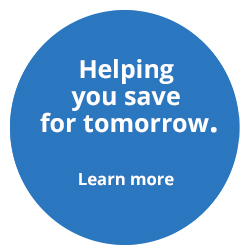 In March 2017, when our son, Dizzy, was six months old, my husband and I moved from New Jersey to suburban Dallas. As first time parents, we needed the additional support of our families, along with a lower cost of living and a slower pace of life.
I'm a former teacher, and now work for an education software company. At this point, I'm the breadwinner, and we rely on my salary to provide a steady income and benefits. My husband, Raul, is a Mariachi musician (and former teacher). I'm 30, and he's 42.
A few years before, we moved from our comfortable life in Las Vegas to New Jersey so that I could pursue a dream career opportunity: to join a team that would open a charter school. The move caused a significant shift in finances: Raul and I went from a dual-income household, to me becoming our family's primary earner. Our net income stayed about the same, but the way we thought—and talked—about money changed.
After Dizzy was born, we decided Raul would stay at home while we adjusted to life with a baby. When we assessed what was important to us, we agreed that being closer to family—and providing Dizzy with those experiences and relationships—was at the top of our list of priorities. We wanted to move to an area where it was a little easier to get a foothold on the property ladder.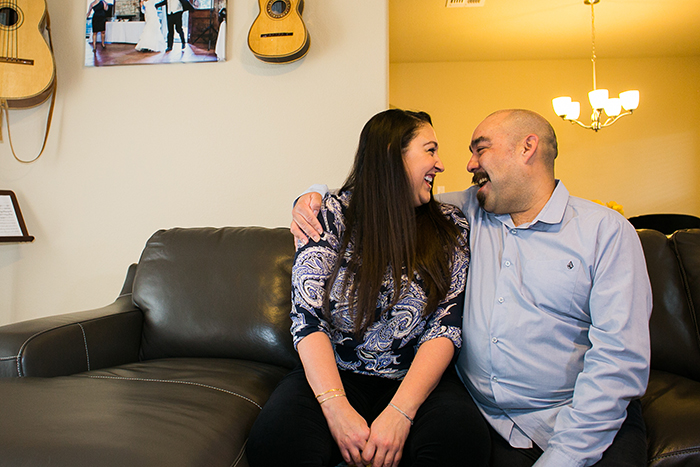 Assessing the risk of homeownership
I've always been conscientious about money, and try to do as much research as possible when making financial decisions. Before Raul and I got married, I started the process of buying a house. It was 2011, and housing prices were relatively low, especially in Nevada. During the process, I had so many doubts, and questions, like: Was it smart for a single, 24-year-old teacher to buy a house on a modest salary?
I worked with my realtor, and chose a program that supported low-income buyers, with a very low down payment. I was paying a higher interest rate on the mortgage—but I was OK with this, because I wasn't planning to ride out the interest rate for the full 30 years. In the end, it was a solid investment, and I'm glad I took that calculated risk.
We sold the house in Nevada before our move to New Jersey. The equity we built gave us a little flexibility with our move, and a cushion as we adjusted to a more expensive area.
We just bought our first house together in Dallas, pushing us to make better decisions for additional financial security.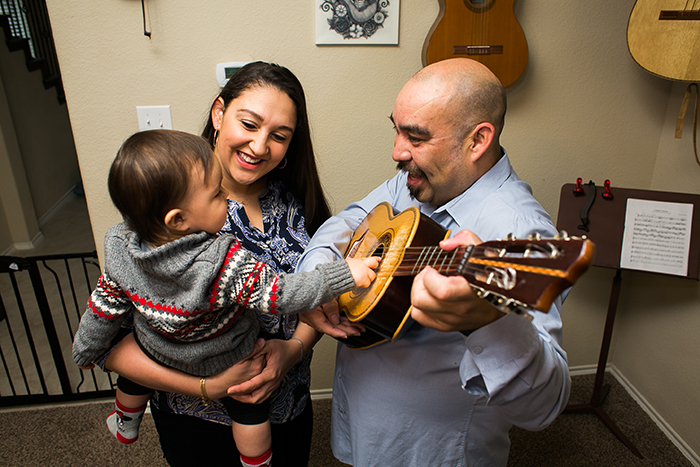 Mapping out our budget
Our monthly income varies slightly, and for the last few months has been between $6,000 and $6,500 (after taxes).
Our fixed bills include a mortgage ($2,100 a month—definitely our biggest expense), and utilities. But there are other expenses: contributions to our health savings account, student loan payments, vehicles and related expenses, cell phones, internet, life insurance, and a credit card. Our variable expenses include charitable donations, food, household items, and incidentals. We use store credit cards throughout the month, and pay them off to get points and discounts. We have one credit card for compiled debt that we'll pay off in the next year.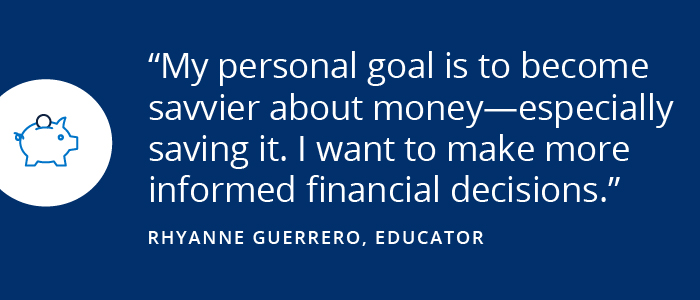 Setting our savings goals
To become more financially responsible, I'm setting a few key savings goals for 2018. I've broken the goals into four categories: personal, family, short-term, and long-term.
Personal: My personal goal is to become savvier about money—especially saving it. I want to make more informed financial decisions.
Family: Usually, I keep track of the household's finances—pay the bills, prioritize how the money gets divided, do the research before big purchases. But in the year ahead, I want Raul to share some of the responsibility—not only for additional transparency, but also to empower both of us to make the best financial decisions for our family. To reach this goal, I'll create a budget template that both of us can adjust. We'll also cut about $200 a month in incidentals.
Short-term: Our short-term goal for this year is to spend about $500 each month paying off our credit card debt, before the interest rate kicks in. Last year, we combined nearly all our credit card debt, and opened a Chase Slate card because, at the time, it offered a zero percent interest rate for 15 months, and no balance transfer fee.
Long-term: Our long-term goal for the year is to create a more strategic plan for our retirement, and push more of our savings towards our retirement accounts. My company offers matching for 401(k). Raul and I also have pensions from previous jobs that we want to reinvest and consolidate.
The truth is, we're like everyone else, navigating this challenging and sometimes overwhelming money minefield. Money—and saving—is often hard to talk about, but it doesn't need to be. I'm hopeful that with this project, talking honestly about financial matters, and saving, becomes a central and healthy part of our relationship—and adds a valuable perspective to the bigger conversation about saving.
Thank you for joining our savings journey.
Rhyanne Guerrero is a Chase News contributor.