Your Money
Understand Your Finances
Letter from the editor: Introducing Savings Diaries
In a new series, Chase spotlights how people save—and spend—money
By
Steven Gray
Posted: 01/19/18
Updated: 02/09/18
Last year, when I heard about Chase's new initiative to encourage Americans to think more strategically about saving money, I quickly recognized how many people we could help. More than half of Americans have less than $1,000 in a savings account, and nearly one-third of our families don't have one. That means if there's a financial shock—sudden job loss, or a costly medical emergency —too few of us could handle it.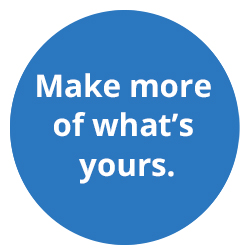 The truth is, this is a national problem that's rarely discussed, and we should all be concerned. And as the nation's largest bank, Chase has a unique responsibility to help solve the problem.
The challenge, then, was how to create relatable stories that'd help everyday Americans understand how to save. Our first answer is Savings Diaries, a new series. We've asked a diverse group of people to commit to yearlong savings goals, and to share—in regular posts—the steps they take to reach these goals.
In the series, you'll meet Mary Sauer, a 28-year-old mother of three kids in Kansas City, Missouri, who's saving for her family's first trip out of the country. You'll also meet Rhyanne Guerrero, a 30-year-old former teacher in suburban Dallas. She's paying off credit card debt—and shifting more of the management of the family's finances to her husband. You'll also meet Tonya Rapley, who started a blog to document her journey to improve her credit score. She has not only improved her debt situation, but has turned her blog into a successful business—and, with her husband, is saving to buy their first home, in Los Angeles. You'll also meet David Auten and John Schneider, who're saving for an extended trip, and retirement.
Throughout the year, you'll hear from personal finance experts like Farnoosh Torabi and Lynnette Khalfani-Cox. You'll see other series, and stories, that explore key aspects of how we save money, and spend it. One of our goals here is to produce stories that provide accurate, accessible guidance through a complicated sea of digital financial information. Ultimately, we hope our stories help you make the most of your money.
At Chase, we reach more than 50 million people through our digital platforms. So the Savings Diaries project is hugely important. We're grateful to the Savings Diaries participants for opening their lives, and sharing their stories. I'm sure their stories will reflect so many things about how all of us spend money, and save—and teach us new things, too.
Follow our series here on Chase.com, as well as on Facebook, Instagram, Twitter, and NowThis Money.
Let us know what you think.
Steven Gray is Vice President and Managing Editor at JPMorgan Chase. His work has appeared in The Washington Post, Time, Fortune, and The Wall Street Journal, among other media outlets.