Your Money
Understand Your Finances
Anatomy of a digital transaction
How mobile payment technology is making your life easier
By
Pauline Millard
Posted: 01/16/18
Updated: 02/20/18
Presented by Chase Pay®, the following article is part of "The Anatomy of..." —a series that demystifies seemingly complex financial concepts and terms.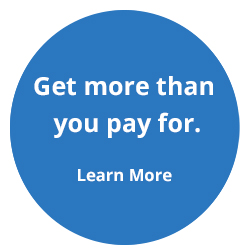 Mobile payments are everywhere. They're convenient, have built-in security and are widely accepted. According to a September 2017 study by Forrester Research, 41% of consumers are likely to try digital wallets in the next year, and merchants are ready for them.
For the uninitiated, a digital wallet allows customers to make purchases from their smartphones, or other devices, by digitizing payment information.
But if you're used to using your credit card, you may be wondering, what's the difference, and what's in it for me? Pulling out your phone and opening an app may seem like an extra, time consuming step. But digital wallets offer a lot more than a quicker check out.
These are the basics.
There's an app for that
To use most mobile payments, you start by downloading an app and linking credit cards or a bank account. Some apps, like Chase Pay, will pre-load your Visa® debit and credit cards for you. Then you're ready to make payments.
Added features
Apps like Chase Pay collect and store bonus points, and can offer personalized savings and rewards as your move through your day-to-day life. For example, if you tend to go to the same salad place for lunch, an offer for a discount may pop up on your phone. The points you earn when using your card will show up on the app, where you can use them, with ease.
Ordering food online and using discount codes are a staple of daily life, and so Chase Pay offers features such as an order ahead option and coupon redemption—which can save time and money by letting you order food to pick up later on. Ordering on the app differs from other online food ordering sites and apps since discounts and offers will be customized to your buying habits.
Extra security
Security is a big concern when buying anything either with a card or an app, but there's actually extra security when it comes to many digital wallets.
Nearly all mobile payments use something called a unique token for purchases instead of your actual card numbers, as an added layer of security. Your username or password, credit card number or account number are not shared with merchants.
Final confirmation
To confirm your identity, you'll use a fingerprint or other biometric feature. Your payment will then process and draw money from your account or credit card. All this happens in just a few seconds, so you won't hold up the line or be delayed.
Pauline Millard is a Chase news contributor. Her work has appeared with the Associated Press, LearnVest and the Muse.