Your Life
Discover New Destinations
Destination: Park City
Check out these Sapphire Six spots on your next adventure.
By
John Newton
Posted: 01/09/18
Updated: 05/23/19
We know our Chase Sapphire Reserve cardmembers are pretty savvy when it comes to knowing great places to grab a bite, have some fun, or enjoy a drink…or two. So we took a cue from where our Sapphire Reserve cardmembers visit to develop our Sapphire Six Lists. The best part? You earn 3X points when you use your Sapphire Reserve card on travel and dining. Check, please!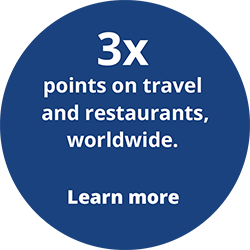 Chase Sapphire® is a presenting sponsor of the 2018 Sundance Film Festival, an independent film exhibition in the United States. Launched in 1981, the festival showcases new movies, music events, panel discussions and more each January in Park City, Utah. Learn more here.
Once upon a time, Park City, Utah, was a silver mining town, and it's tempting to wonder what prospectors would make of it today. While a saloon or two remain and you can still order a whiskey, diners will find restaurants serving dishes inspired by destinations as diverse as the Southwest US to Northern Italy, in settings that range from cool and contemporary to old school and elegant.
Visitors from around the world descend upon this hotspot for skiing and for Sundance, the largest independent film festival in the United States. If you're among them, here are the can't-miss spots to experience:
No Name Saloon
No Name Saloon is an easygoing spot that's popular with locals and visitors alike. While No Name Saloon is located in a distinguished, century-old brick building on Main Street, when you walk inside you'll find an old-school bar with an eclectic treasure trove of objects hanging from its ceilings and walls, including Christmas lights, stuffed buffalo heads, vintage posters, and even a motorcycle.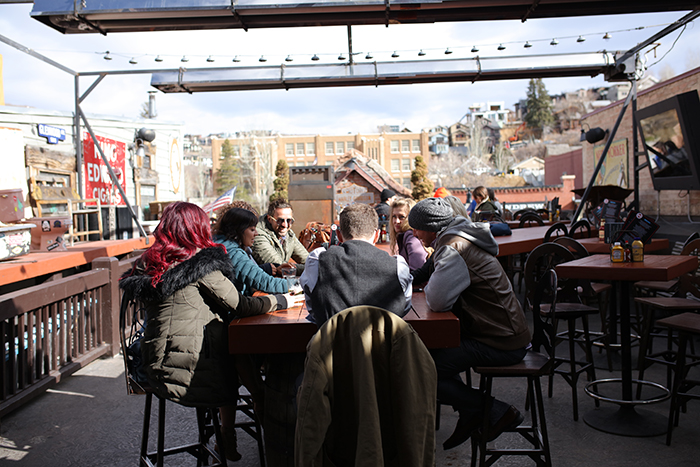 The jukebox plays mostly classic rock and large-screen TVs are tuned in to whatever games or matches are taking place on any given day or evening. Feeling chilly? Head up to the second floor, where heat lamps will keep you warm while you enjoy the view of people coming and going along Main Street.
The menu here is, as you might expect, all about bar food favorites: onion rings, artichoke dip, nachos, fish tacos. You shouldn't leave Park City, however, without ordering No Name's most famous dish, the signature buffalo burger, which comes topped with cream cheese and jalapeños.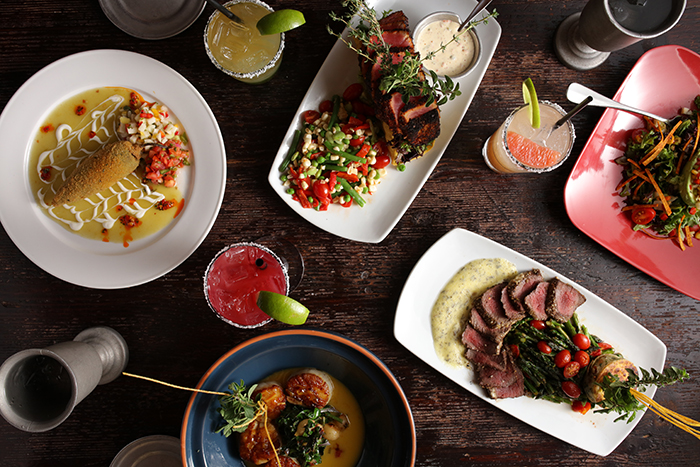 Chimayo
Spend some time in Park City and you'll become used to walking into many bars, restaurants, and stores that are all about Old West mining town chic, with wooden floors, wagon wheels, and wood stoves. That makes Chimayo—which takes its name from the colonial-era mission in New Mexico—stand out that much more with its twisted wooden columns, wrought iron fixtures, tiled floors, and tin lanterns—it's a little corner of the Southwest on Park City's Main Street.
Chef Arturo Flores's menu is eclectic in its cultural influences, as he finds inspiration not just in the Southwest, but also traditional Mexican dishes, some French recipes and techniques, and the local bounty, both vegetables and game. Calamari are served with a lime-habanero aioli, skewer of elk are prepared with a coffee glaze, and you can order fajitas made with Utah trout. The margaritas are local favorites to start a meal, while the Mexican fondue—melted chocolate kicked up a notch with espresso and cinnamon—is the perfect conclusion to a meal.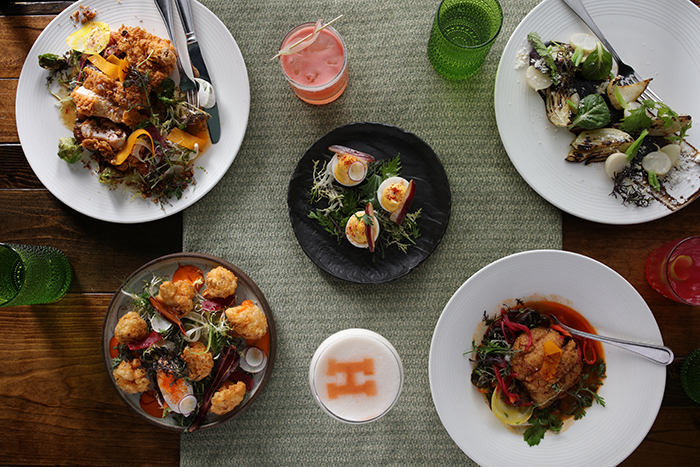 Handle
Chef Briar Handly, who presides over the kitchen at Handle, is originally from Vermont but he was drawn to Park City by its "work hard, play hard" attitude—as well as by its emerging restaurant scene. He's one of a number of young chefs who have found inspiration in the ingredients of Utah's farms and ranches. His menu focuses on small plates with big flavors, like kabocha squash with a brown butter crumble and beet root salad using beets from First Frost Farm Gardens, one of Handly's favorite purveyors.
The chef's signature dishes include deviled eggs with duck prosciutto and his buffalo cauliflower—the florets are soaked in buttermilk before being breaded and fried. Both dishes embody the spirit of the restaurant, which brings new twists and surprises to comfort food favorites. The décor has the same spirit—a black-and-white tiled bar, green leather banquettes, and wooden shelving combine a rustic casual feel with a contemporary cool esthetic. When you visit, don't miss the craft cocktails, which are as big a draw as Handly's cooking. It's hard to find a better Dark & Stormy without traveling to Bermuda. (The drinks menu also includes a number of Italian and California wines by the glass and craft beers.)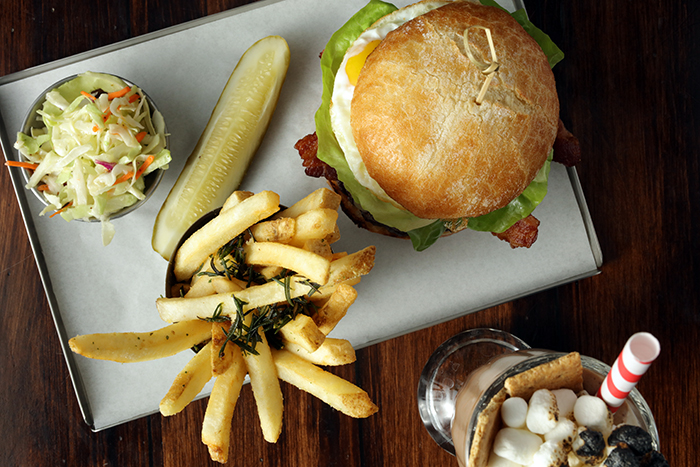 Burgers & Bourbon
While most of Park City's top restaurants are located on or near Main Street, Burgers & Bourbon is worth the 10-minute drive to the Montage Deer Valley Resort. Its name may evoke images of a casual burger joint, but once you walk into the Craftsman-style restaurant with floor-to-ceiling windows looking out onto the slopes, you'll realize you are in for a more gourmet take on burgers and fries. The beef is raised on local farms and burgers are topped with artisanal cheeses like aged cheddar from Gold Creek Farms. There are also turkey, tuna, and bison options on the menu and even the hot dogs here are gourmet, made with Kobe beef. Fries are elevated with rosemary sea salt or truffle Parmesan toppings.
The second half of the restaurant's name isn't a mere afterthought. There are eight different bourbon and whiskey cocktails from which to choose, as well as four different whiskey flights with three pours each. The bartender will be happy to help you choose from the aged, grain, small batch, and distillery options. If you want to satisfy your sweet tooth and enjoy a cocktail at once, order one of the spiked milkshakes.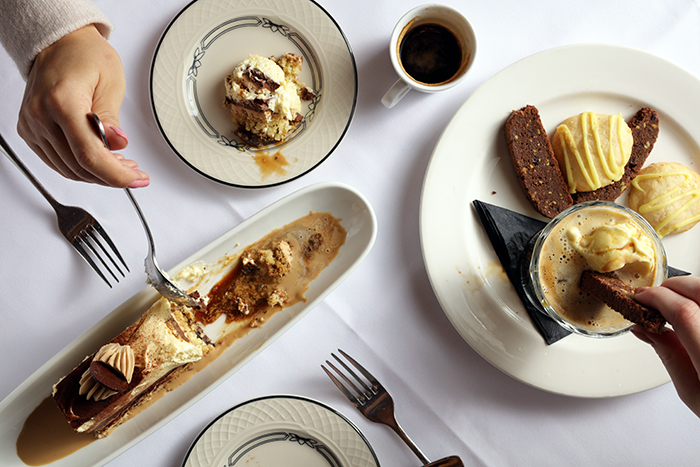 Grappa
When Park City residents are in the mood for excellent Italian, they head to Grappa, at the southern end of Main Street. Part of Grappa's appeal is its location in a former boarding house, with dining rooms spread out over three levels—there's also outdoor dining on the patio in warmer months, where the romance factor is amplified by strings of lights. With its variety of spaces, it can cater to both romantic dinners for two and festive gatherings of larger groups.
The menu emphasizes rustic Northern Italian dishes: crispy pork belly with caramelized apple and pea tendrils; signature osso bucco; and chicken cacciatore are among the favorites. The wine list is excellent and extensive, including many hard-to-find Italian wines. And, as the restaurant's name suggests, you can end your meal on a spirited note.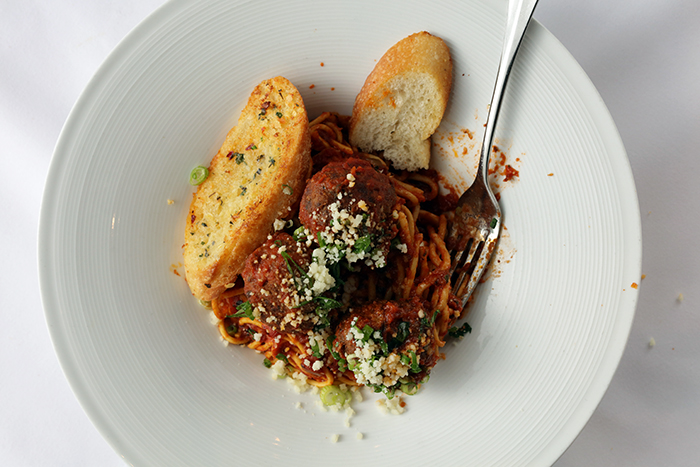 Ghidotti's
Kimball Junction, seven miles north of downtown Park City, is a small community that is also home to Redstone Center, a shopping emporium with boutiques and restaurants. With a cinema, a Coldstone Creamery for kids, and a Red Rock Brewery for adults, it's a popular alternative to Park City's Main Street.
Ghidotti's, one of the area's other top Italian restaurants, is also located at Redstone Center. The interior of the restaurant is opulent, with soaring ceilings, spacious banquettes, and glittering chandeliers. The overall effect is a restaurant that feels more Mediterranean than alpine.
The same attention that went into the decor is reflected in the menu, which focuses on hearty, traditional dishes. The focaccia and flatbreads are baked fresh daily at Windy Ridge Bakery, part of the same restaurant group as Ghidotti's. Entrees draw their inspiration from the traditional Italian dishes that the mother of the restaurant's owner, Bill White, cooked for him when he was a child (some are even adaptations of her recipes): osso bucco, chicken parmigiano, and veal marsala are among the classic favorites. If you're looking for a lighter meal, the salads and individual pizzas are popular choices.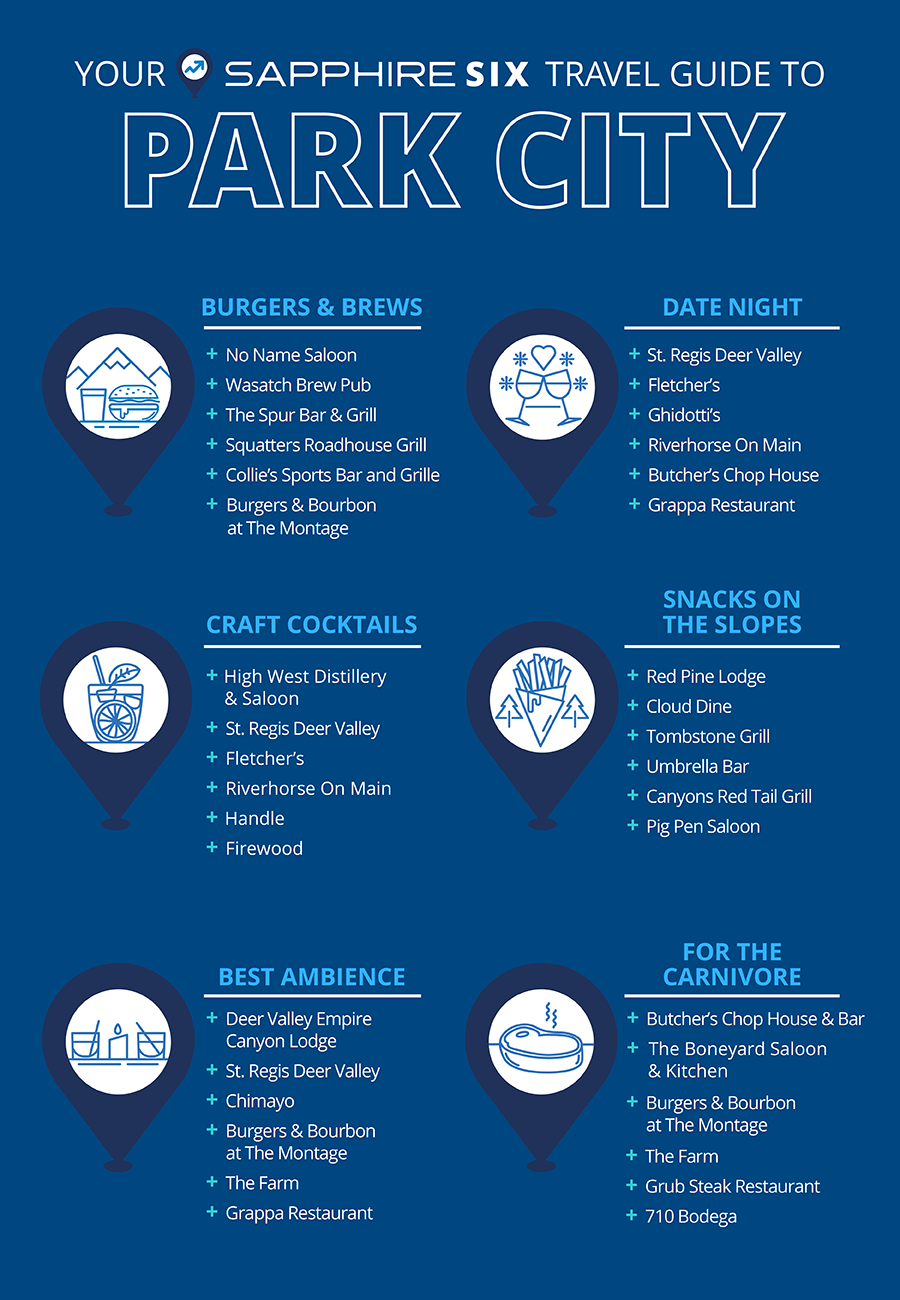 A quick note on methodology:
So how did we come up with the Sapphire Six? By pairing anonymous Sapphire Reserve cardmember spend data with feedback shared on social media, we were able to determine the most popular restaurants by unique visitors and category.
Inclusion on the Sapphire Six is not an indication of an affiliation or endorsement by JPMorgan Chase. The words or symbols used to identify the source of goods and services of a third party may be the trademarks of their respective owners.
John Newton is a Chase News contributor. His work has appeared in AFAR, Condé Nast Traveler, and Travel+Leisure, among other media outlets.