Your Life
Enjoy Dining and Entertaining
Park City cuisine reaches new heights
In a snow-covered landscape, chefs find creative ways to go local
By
John Newton
Posted: 01/03/17
Updated: 05/23/19
Chase Sapphire® is a presenting sponsor of the 2017 Sundance Film Festival, an independent film exhibition in the United States. Launched in 1981, the Festival showcases new movies, music events, panel discussions and more each January in Park City, Utah.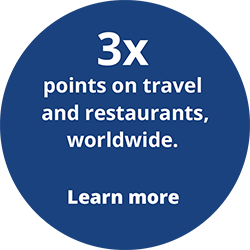 Skiers at most American resorts were long satisfied with—or resigned to—basic fare when it came time to eat: grilled cheese sandwiches, burgers, chili. The honey-mustard sauce served alongside chicken fingers was about as gourmet as it got. In the last decade or so, however, Americans' interest in local, organic, and sustainable food have changed our dining expectations. But how do you whip up dishes full of locally-grown heirloom tomatoes in places like Park City, Utah, when the ground is covered in snow half the year?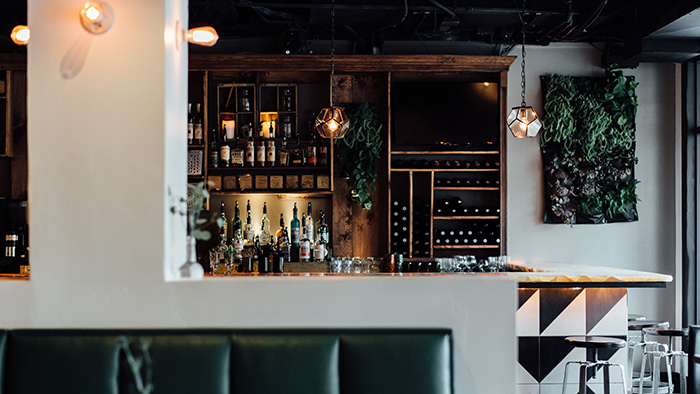 A new generation of chefs, drawn to Park City's "work hard, play hard" attitude, have found ways to to meet this challenge in innovative and unexpected ways. Park City restaurant Handle's chef Briar Handly, originally from Vermont, is, like other young chefs, committed to supporting local farms and ranches at his restaurant. With his vegetable-centric approach to cooking, pickling and preserving foods at the height of ripeness to help him get through the snow season. "It's a way to have a little taste of summer in the middle of winter," he explains. "I also turn to winter vegetables that many of our diners might not be as familiar with such as kohlrabi, parsnips, and salsify." Asked for a not-to-be-missed culinary experience outside of his own restaurant, Handly suggests Tupelo Park City. "They are passionate and pay attention to food sourcing as we do, and the result is an outstanding product. I recommend the confit'd rabbit pappardelle."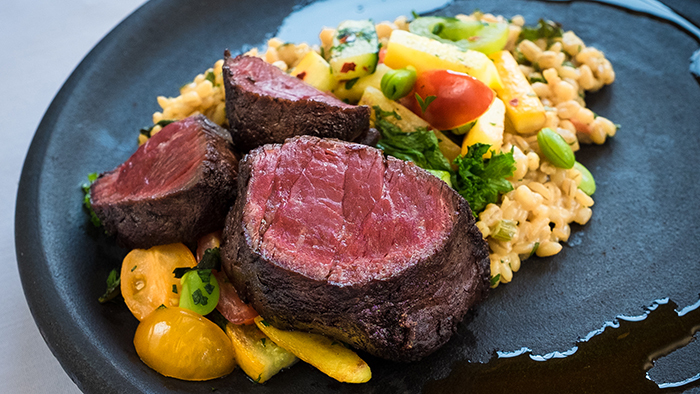 Tupelo Park City, which opened at the end of 2015, has quickly become one of the most popular restaurants in Park City. It is helmed by another transplant to Utah, Matt Harris, who moved to the former mining town from Atlanta. "My approach to cooking is to try to keep it simple and keep the focus on the ingredients," says Harris. "Let them stay true to their flavors."
While, in the winter, produce may be more limited than in other parts of the country, there are still ways to go local. "There's an abundance of proteins," says Harris. "The beef and lamb from Utah ranches is better than you'll find anywhere else, and dairies near Park City produce exceptional cheeses."
This season Harris is giving the après scene a gourmet touch. Tupelo Park City is serving small plates like pork buns with local whiskey-glazed pork cheek and deviled eggs with house-made crème fraiche, paired with signature cocktails, from 2:30 to 5:00 each afternoon. It's already proved a success, demonstrating there are skiers eager for an alternative to beers and fries after a day on the slopes.
Milking it
At the Montage Deer Valley resort, the chef de cuisine at Apex, Christian Ojeda, also praises Utah's cheeses, and specifically cheddars from Gold Creek Farms and Huber Valley Creamery. Coming from California, cooking in Utah required some adjustments. "Working in a kitchen in California, when it comes to fresh fruits and vegetables, it was like being in a candy store," Ojeda says. "But there are wonderful options here too. We turn to a number of greenhouse growers, like Strong Vertical Gardens, for micro-greens." At Apex, the resort's gourmet restaurant, "we serve a Utah smoked trout salad with organic lettuces," says Ojeda.
Going local doesn't have to be limited to greens, dairy or meat. There are a number of breweries in the area crafting small-batch beers. "We have a venison dish marinated in Boogie Water Brown Ale from the Park City Brewery," says Ojeda. The city's microbreweries—Park City Brewery as well as the Wasatch Brewery—are at the top of Ojeda's must-visit list for travelers who love good food and drink.
Thinking outside the box
Sourcing ingredients for Rocky Mountain resorts is an issue that also faces Will Nolan, the executive chef at Viceroy Snowmass in Colorado. (The gourmet trend at ski resort restaurants in the West is not limited to Utah.) "I go to Potter Farms for eggs and use them in all the dishes on the breakfast menu," says Nolan, "but it can be hard to find small producers capable of handling our demand—we literally use thousands of eggs each week." Lamb and beef, however, can be found in abundance; he sources them from ranches in nearby Carbondale, Emma, and Greeley.
For Nolan, who is originally from New Orleans, living in Colorado has led him to incorporate some surprising local ingredients into his signature dishes. "There are so-called weeds here that are actually delicious greens, like mallow and lamb's quarters. I use the mallow to thicken my gumbo, the way okra would be used traditionally."
Nolan's newest strategy for getting through the winter has been to turn to an age-old practice: cave storage. Cabbages, potatoes, beets, and other crops kept in a nearby cave help stretch out his menu till spring returns.
Local hunting
Christian Apetz, executive chef at the Park Hyatt Beaver Creek, also in Colorado, recognizes that a farm-to-table ethos is hard to adhere to year round but he says, "Our guests want to taste Colorado, and we do it as much as possible."
Like some other chefs in western ski towns, his strategy includes highlighting ingredients other than produce. "Trout fishing is king here, and we serve rainbow and brown trout. Elk is popular—it's a meat you don't often find on menus and our diners are always curious about it."
One perhaps unexpected local plant that Apetz uses is the Gambel oak. "For ranchers, it's a weed, using a lot of water and competing with native grasses," he explains. "But we use it when grilling. It gives a delicious wood flavor to meats."
Some of the resort's meat comes from the Colorado Meat Company in Avon, which Apetz suggests travelers passionate about food stop by when they are in the area. "The owner, Chris Hudgens, is bringing back the old-school butcher tradition while selling only grass-fed and hormone-free meat. The bologna they make is exceptional," says Apetz. "Even if you don't need to buy anything, you should visit as it's fascinating to see what he's doing." It's advice that can be applied to all of the places—restaurants, but also dairies, distilleries, and other producers—leading the food renaissance in Park City and other ski towns out west.
Read more about all that the Festival has to offer on Chase.com/SapphireOnLocation.
Photo courtesy Visit Park City | John Newton is a Chase News contributor. His work has appeared in AFAR, Condé Nast Traveler, and Travel+Leisure, among other media outlets.