Your Life
Discover Trends & Technology
Car buying trends you need to know for 2019
A Subaru executive shares which car trends to watch this year.
By
Laura Burstein
Posted: 01/08/19
Updated: 02/11/19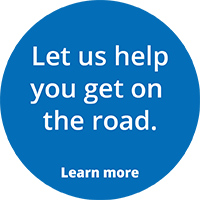 From new technology to luxury on demand, the automotive industry is changing faster than you can say, "Start your engines." And as we rev up for the new year, it's time to think about which automotive trends will make it big in 2019 and beyond–so you can make an educated decision when shopping for your new ride.
To help, we turned to Thomas J. Doll, CEO of Subaru of America, to weigh in on what to look out for in 2019:
The electric ride
It's been a few years since we first heard about hybrids and all-electric vehicles, and the hype is showing no signs of slowing down. While Subaru's Doll says his company just launched their first plug-in hybrid–the 2019 Crosstrek Hybrid - their first all-electric models will arrive in 2021. Once the charging process becomes faster and more seamless, Doll predicts customers will be more open to purchasing plug-in and/or fully electric vehicles.
"I don't think most buyers necessarily care about if it's electric or an internal combustion engine, but how quickly they can recharge or refuel," he explains. "Once the charging gets better and it becomes infrastructure, I think that will take care of itself. However, it appears we are still a few years away from that happening."
Automotive aid
Cruising down the freeway just got a lot easier, thanks to the latest advancements in driver aid systems. Keep your eyes open for new features like automated steering assist, which will help you avoid imminent crashes. Other features, like pedestrian and object detection, can make maneuvering through crowded parking lots and bustling cities significantly easier.
Subaru's EyeSight® Driver Assist Technology, which combines adaptive cruise control with a Lane Keep Assist feature that notifies drivers when they've swerved out of their lane and pre-collision braking, is a tech savvy way to stay safe. Lane Keep Assist can gently nudge the vehicle back into the lane if it veers off track.
According to Doll, this technology can reduce rear-end crashes with injuries by up to 85 percent. And this year, Subaru launched its DriverFocus™ Distraction Mitigation System that uses an infrared camera that alerts the driver if they take their eyes off the road for too long.
"Theoretically, I could drive up the New Jersey turnpike only touching the steering wheel every few seconds," he adds. "That being said, you should never take your hands off the wheel or your eyes off the road."
In addition to Subaru's Driver Assist Technology, the 2019 Forester models will feature a new safety technology called "Driver Focus." This technology will monitor drivers' eye movements to detect if the driver's eyes are not focused on the road. It sends an alert to the driver so their attention can be totally restored to the road ahead. "This feature is fantastic for younger drivers who can easily be distracted."
So does that mean we can expect to see self-driving cars? Not so fast.
Doll says Subaru is taking a "realistic" approach to autonomous driving systems and that self-driving cars just aren't ready yet for consumers.
"People need to understand how complex these issues are and how costly they are to implement" he says.
But while the latest auto technology can make cruising down the highway easier, the driver is always responsible for safe and attentive driving. Plus, weather, vehicle maintenance, and road condition can all affect a system's effectiveness. For good measure, read your owner's manual to learn about system operation and limitations.
Something old, something new
Don't let those shiny, new models fool you; the used car market is alive and well. And come 2019, we could expect to see more customers driving off the lot in an older car.
Although the new car market has been relatively flat this past year, Doll says used cars continue to sell well because many younger people are coming into the market.
"They may not be able to afford a new car, but they can afford a relatively new used vehicle," he says.
Ironically, the very technology that's being incorporated into new vehicles is also a factor in driving up sticker prices, which means a fair share of consumers could opt for a vehicle that's a few years older.
Subscribe for a ride
Though cost-conscious consumers may opt for a used car in 2019, those with a bit more to spend have more options. You can sign up for a subscription service for virtually anything from clothes to books to toothbrushes. So why should cars be any different?
Many companies are experimenting with novel ownership models that take the place of buying or leasing. Some manufacturers charge a flat fee per month and allow subscribers to swap in and out of different types of vehicles as often as they choose. Others tie their pricing structure to one specific model, with rates that decrease monthly the longer a customer holds on to that specific vehicle.
But if you want to gain access to the latest cars and their technology–it's going to cost you.
"The prices of a subscription service could be quite high in order to cover all the costs and generate a little profit," Doll says.
All the services include maintenance, but most are offered only in select markets and are usually significantly more expensive than a traditional lease. But for a select number of consumers, it could be a worthwhile investment to keep their fingers on the pulse of the new car trends.
Subaru of America is solely responsible for its products and services and for promotional statements about them, and is not affiliated with JPMorgan Chase Bank, N.A. or its affiliates.
EyeSight is a driver-assist system that may not operate optimally under all driving conditions. The driver is always responsible for safe and attentive driving. System effectiveness depends on many factors, such as vehicle maintenance, weather, and road conditions. See your owner's manual for complete details on system operation and limitations.
DriverFocus is a driver recognition technology designed to alert the driver if their attention to the road wavers or if the driver's face appears to turn away. The driver is always responsible for safe and attentive driving. System effectiveness may be affected by articles of clothing worn on the head or face. See Owner's Manual for complete details on system operations and limitations.
Laura Burstein is a Chase News contributor. Her work has been featured in Robb Report and Automobile Magazine, among others.