Community
Giving Back to Community
How Christy Turlington Burns is Helping Mothers Around the World
By
Heather Freiser
Posted: 01/08/16
Updated: 11/10/17
Christy Turlington Burns is a mother, social entrepreneur, model and founder of Every Mother Counts. Having endured a childbirth complication herself, Christy was compelled to direct and produce the documentary, No Woman, No Cry about maternal health challenges that impact the lives of millions of girls and women. She shared her story and what inspired her to help woman around the world.
What inspired you to start Every Mother Counts?
I became a global maternal health advocate the day I became a mom. After delivering my first child in 2003, the unexpected happened. I hemorrhaged. Fortunately, I was in the care of a competent team of providers and I survived, but soon afterward I learned that hundreds of thousands of other moms living all over the world do not. What was even more shocking was that most of these deaths are preventable. If more women had access to providers with the skills and supplies to ensure safe birth outcomes more lives would be saved. I couldn't stop thinking about how I could contribute in some way to prevent theses senseless deaths. After the birth of my second child it became clear to me on what I needed to do. I started working on a Masters in Public Health at Columbia University. During that same time, I started to make my first documentary film, No Woman, No Cry. I traveled around the world examining some of the challenges and solutions women are facing when in need of essential care. The film examined the state of maternal health in four countries Tanzania, Guatemala, Bangladesh and the United States.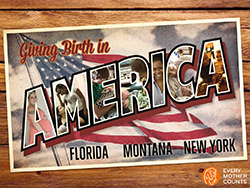 Following the premiere in 2010, audiences were eager to find ways to become more involved. Every Mother Counts was born out of this desire among individuals to take action to improve maternal health and reduce maternal deaths. Through raising awareness and funds we are linking mothers to providers of essential maternal healthcare around the world. Currently, we are supporting programs in the U.S., Haiti, Tanzania, India, Bangladesh and Uganda. The grants we provide focus on three main barriers to accessing essential maternal healthcare: Transportation, Education and Supplies.
The United States spends more money on health care than any other industrialized country, yet 650 women die every year from pregnancy and childbirth related conditions. Why?
The biggest challenges American mothers face are associated with lack of access to affordable, skilled and compassionate healthcare providers.
Not enough mothers receive high-quality preventive care or early postpartum care and too many receive a high-intervention style of antenatal care that's contributing to a dangerously high c-section rate. We have more mothers with pre-existing conditions like obesity, hypertension and diabetes that complicate birth outcomes.
We also have a nation of mothers who are uneducated about their own health, and limited awareness about how healthcare, lifestyle and personal choices impact their maternal health outcomes. Other contributing factors include, women starting their families later in life and have very little information about the impact of fertility treatment on their bodies. We need more research and positive focused attention on women's bodies to truly understand and value this physiologic process of motherhood.
What role does obesity play in pregnancy complications?
More than half of pregnant women in the U.S. are obese, which leads to complications like hypertension, gestational diabetes and high blood pressure, causing difficulty during a woman's prenatal and post-partum period. Often when a mother is obese, her child will also be above the average weight and have to be delivered by c-section. That procedure can be much more challenging and adds additional risk to mother and baby's health and well-being.
How can we, as a country, be better at how we educate and help pregnant women, particularly those in low-income areas?
Midwives and doulas are the solution to many of the barriers women face. Not only is this care patient-centered, it's affordable. As a country, through any medium possible, we have to educate women about all of their safe, quality care options. High-risk pregnancies may require physicians but low risk pregnancies generally do not.
We believe every mother should have access to a range of options and that together with proper education can then demand and receive the care that's right for her. We encourage women who do have options and resources to exercise them too. Be an active participant in your healthcare from preconception onward. It makes a huge difference.
We recently launched a Change.org campaign with one of our partners, Jennie Joseph, a grantee of EMC and the founder of Commonsense Childbirth. She is calling on insurance companies and state Medicaid programs to fully reimburse for midwifery and doula care in all 50 states, AND provide resources for policyholders to educate women and families on their healthcare options.
What specifically is being done in the U.S. to improve maternal healthcare?
The American College of Obstetricians and Gynecologists (ACOG) have revised many practice guidelines to reflect their commitment to reducing unnecessary interventions that lead to poor outcomes.Other health organizations are ramping up new practice guidelines to better predict and treat major contributors to maternal death. These interventions are gradually shifting the way individual doctors and midwives practice and will eventually result in improved outcomes.
Expanded use of midwifery care, doula services and prenatal education are proven to improve maternal health outcomes.
More women understand their responsibilities as empowered patients and are taking more active roles in their health and healthcare decisions.
Recently, the Affordable Care Act was revised and now more women are able to afford health insurance and prenatal care. With that said, there are still significant gaps in coverage particularly for women who do not qualify for Medicaid but cannot afford to pay for healthcare. This is a big problem in states that declined Medicaid expansion such as, Florida and Texas.

What is EMC doing to improve maternal health in the U.S.?
EMC is raising awareness about the challenges and solutions in the U.S as well as other countries with high maternal mortality ratios. We are engaging the public in a variety of ways, through social campaigns, our website, social media channels and films such as "Giving Birth in America," which put faces and compelling human story telling to statistics. We're raising funds through events, marathons and partnerships, which we then invest into programs making a direct impact on maternal health. Currently, we have two grants in the U.S. as well as support programs in Haiti, Tanzania, Syria, Uganda, Bangladesh, and India.

Your peer-to-peer fundraising platform is set to launch in 2016. Tell us about this new approach to fundraising.
In the past, we have had several community members share with us their own creative ideas they have used to raise funds and awareness for Every Mother Counts. Many have written to us via email or shared photos on their social channels of their activities and we wanted to provide the platform for others to learn from and share with one another directly. Anything from lemonade stands, to climbing Mt. Kilimanjaro, to hosting jewelry trunk shows, to small events that profile our films, to setting up a baby registry. We decided it was time to provide our community with a universal online fundraising platform that will be customized for Every Mother Counts and live within our site.This will help bring together all the amazing efforts people are doing on their own and inspire others to take action and support our mission.
How can others get involved in Every Mother Counts?
Check out our community page! You will find there are a variety of ways to get involved. For example, you can join our running team (@RunTeamEMC), purchase products that benefit EMC, attend or host events on our behalf, donate online or as I mentioned above start your own fundraising page.
We also believe in the power of storytelling and encourage our community to share their own pregnancy and birth stories.
Overall, I believe the more people we can unite around this issue, the better chances we have at achieving our mission to make pregnancy and childbirth safe for every mother, everywhere.
For more information on how to get involved, go to EveryMotherCounts.org.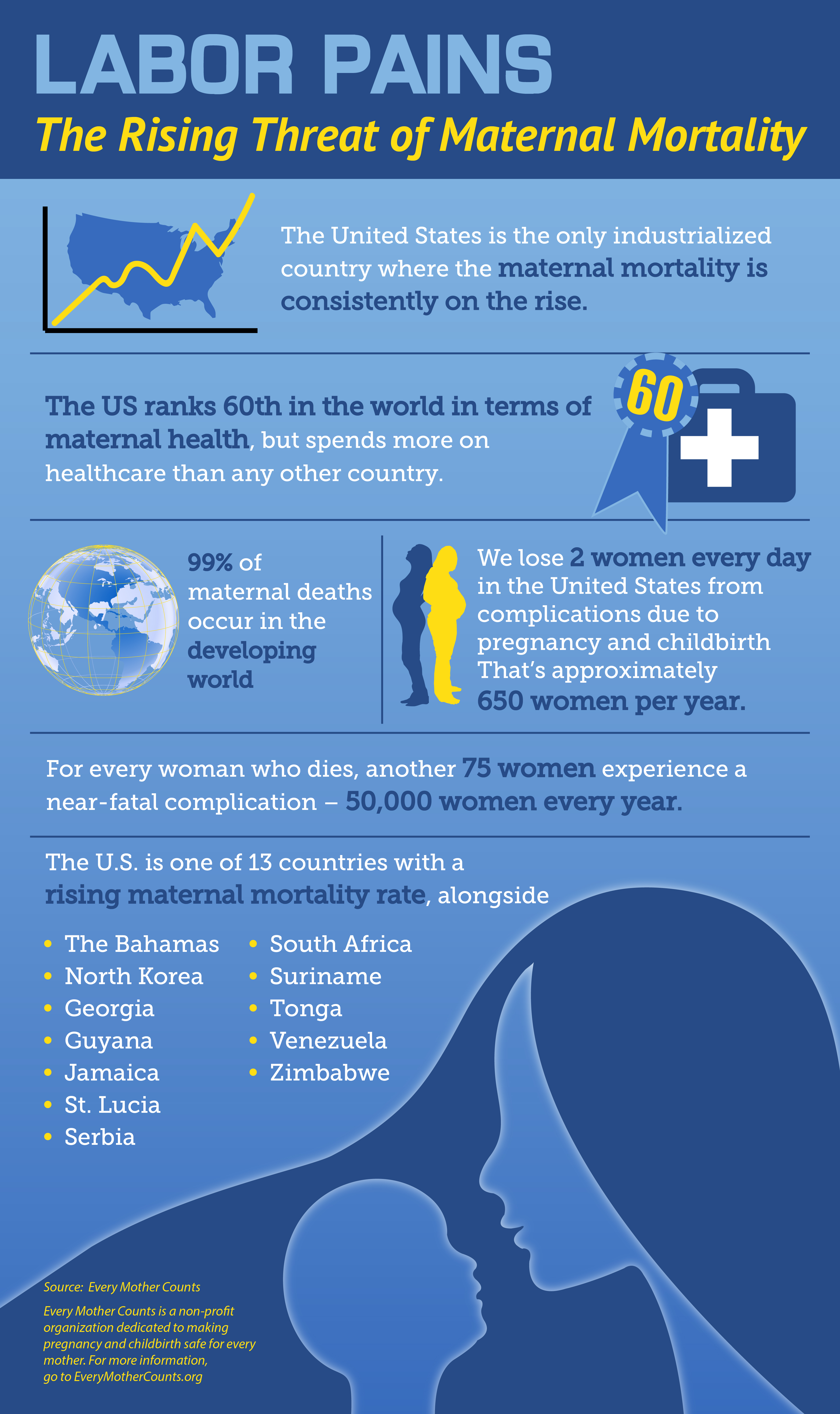 Photo: Clancy McCarty | Heather Freiser is an editor for Chase News & Stories. She was formerly a producer for Bloomberg Television and Fox Business News.