Hardest Hit Fund

The U.S. Department of the Treasury established the Hardest Hit Fund to help homeowners who are having difficulty making their mortgage payments. Specific states where housing has been most affected by the economic downturn were funded by the government to provide homeowners mortgage assistance. Programs were created for those who are unemployed, underemployed and homeowners who owe more than their home is currently worth.

The Hardest Hit Fund programs are designed and administered at the state level and are customized specifically to address the housing issues that affect each state.

Apply Now
The first step is to apply for assistance with your state. The states with Hardest Hit Fund programs are highlighted below. Select your state to learn more about what programs are available to you and how to get started.
By clicking on the map below, you will be leaving Chase and directed to the Hardest Hit Fund information for that state. Chase is not responsible for, and does not provide or endorse this third-party site's products, services or other content. Chase's privacy notice and security practices do not apply to the site you're about to enter, so please review the third party's privacy and security practices.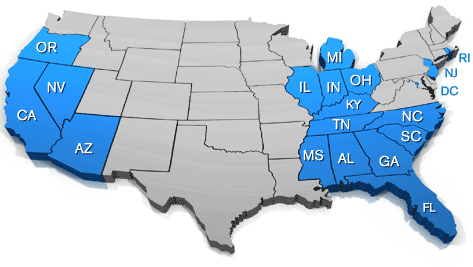 See your state's agency website for the most current information.
If your state doesn't participate in the Hardest Hit Fund, call us at 1-866-550-5705 to discuss your mortgage options. The sooner you call, the sooner we can help.
Customer eligibility and programs vary by state and are subject to change. Alaska and Hawaii are not part of the Hardest Hit Fund.
Si tiene alguna pregunta sobre asistencia hipotecaria,
por favor llame al 1-866-550-5705.