What is a home equity line of credit?



Lower monthly payments: Home equity rates can be lower than credit card or other loan rates, so you can decrease your monthly payments by consolidating your debt and save money on the interest you pay.
Fees: There are no closing or application fees — only a $50 origination fee and $50 annual fee.
Rate discounts: Get a .25% rate discount if you have or open a Chase personal checking account. Get a .50% rate discount with a Premier Platinum checking account.
Payment options: During the draw period and repayment period, you'll pay principal and interest on the outstanding balance.

Convenience of online banking: Schedule and make payments, see your line of credit activity, transfer funds, set up account alerts and simplify your life with paperless statements. Learn more about Chase OnlineSM Banking.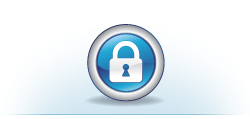 Lock Option Benefits
Predictable monthly payments.
No fees to switch to a fixed rate.
Flexibility of maintaining up to five locks at once.
Locks can extend into your repayment period.
Chase Fixed-Rate LockSM Option
If you like predictable monthly payments, you should consider switching from a variable rate to a fixed rate on all or a portion of the outstanding balance of your line of credit with the Chase Fixed-Rate LockSM Option. You can request to lock in a rate at your closing or during your draw period.
Here's how it works
You may have the option of locking in a specific amount at a fixed rate for the remaining term of your line of credit.
You can have up to five locks at any time and create names for each lock to stay organized.
As you pay down the locked balance, the available line of credit amount increases and becomes available for use.
You can cancel a lock within 45 days from the beginning of the lock.
Get a Chase home equity line of credit today.
First, find out if you're eligible.