BP Credit Card
Begin sidebar
Servicing of your BP Card Account will change:

Your card issuer will change from Chase Bank USA, N.A. to Synchrony Bank on May 14, 2015.
Beginning May 9, you won't be able to access your BP card account on Chase.com. Beginning May 18, Synchrony Bank provides online access to your BP account.
Between March 1 and May 14, Chase will mail paper statements to you. Statements closing after May 14, Synchrony Bank will send your monthly statements.
After May 14, any one-time or automatic payments you've scheduled to be made to Chase BP card account will be canceled.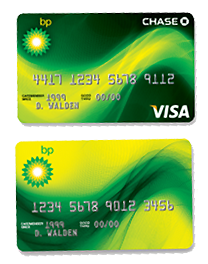 If you haven't already, you'll soon receive information from Chase with more details about the transition.

End sidebar