Commercial Term Lending Office Locations
If you're looking for financing to purchase or refinance stabilized multifamily or commercial properties, Chase Commercial Term Lending serves more than 15 major markets across the U.S. We're the nation's number-one multifamily lender, providing owners and investors the best low-cost financing solutions to suit their needs. You can contact a Client Manager directly by clicking the office nearest your location. For existing Commercial Term Lending loans, please contact Loan Servicing at 1-877-344-3080.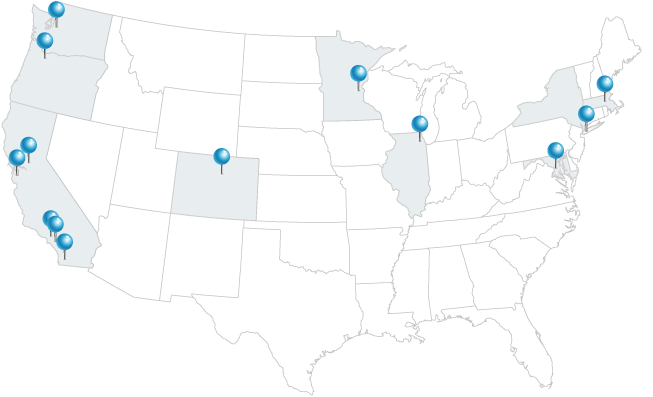 To learn more about our Commercial Term Lending solutions,
please contact us or call your Commercial Banker.