For the last decade, foreign direct investment (FDI) remained a consistent source of economic fuel for the U.S. With assets in manufacturing, advanced industries, and research and development—foreign-owned companies employ more than 5.6 million workers throughout the nation. But new research from the Brookings Institution shows that the U.S. might be losing ground to emerging economies.
What's the Global Cities Initiative?

The Global Cities Initiative is a joint project of the Brookings Institution and JPMorgan Chase that aims to equip business, civic and government leaders from U.S. and global metropolitan areas with the information, policy ideas and international connections they need to thrive in the global economy.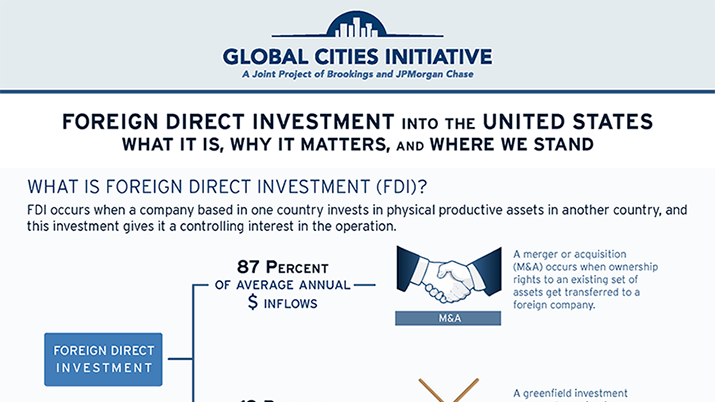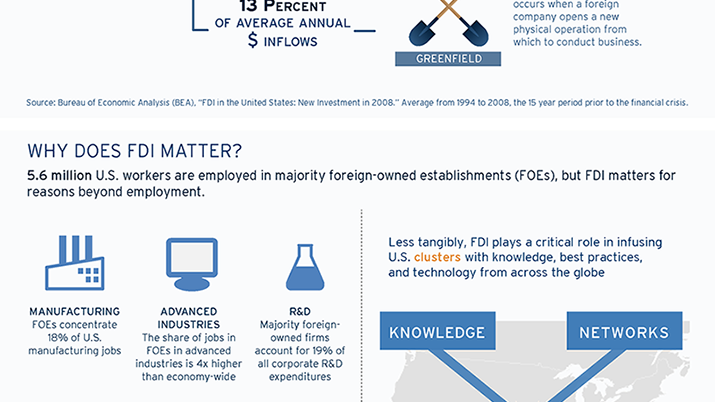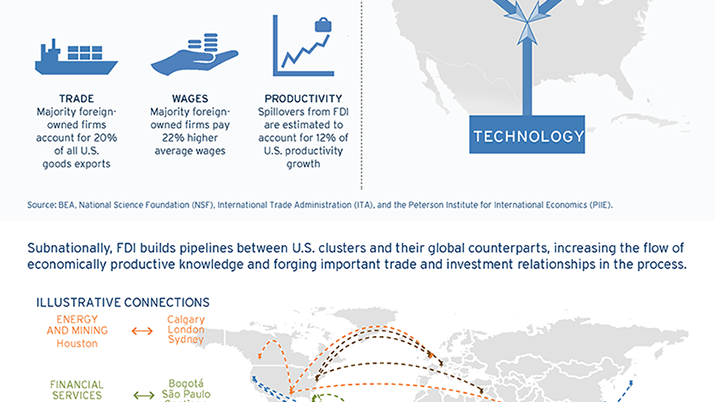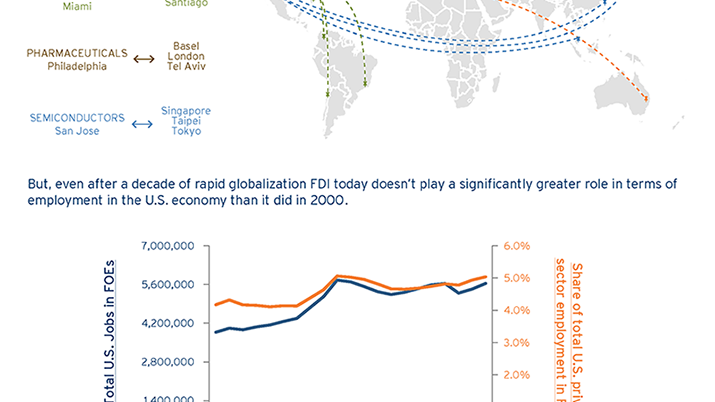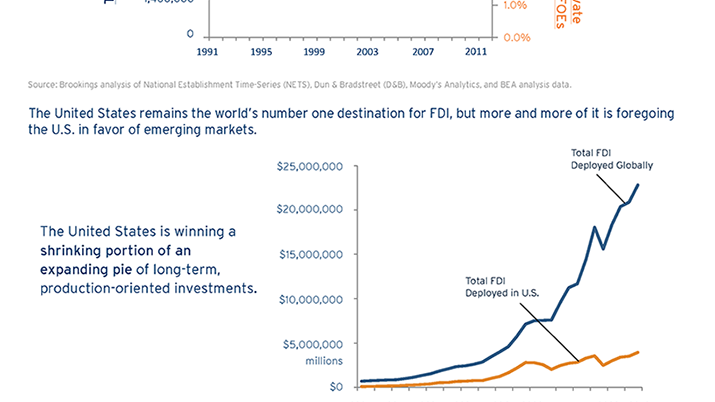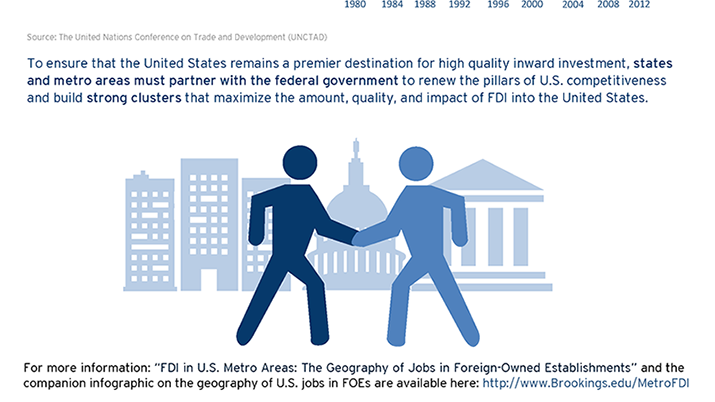 Economic Newsletters
Get the timely economic analysis you need on the issues that matter most to your business.
Questions?
To learn more about how Chase's solutions can help you, please contact us.