As China's wages rise and transportation costs only grow more expensive, it's no wonder U.S. businesses are looking for more affordable alternatives. One option is right on their doorstep. Not only does Mexico offer competitive wages and a fraction of the transportation cost, it's participation in the North American Free Trade Agreement (NAFTA) removes many of the barriers and costs of doing business internationally.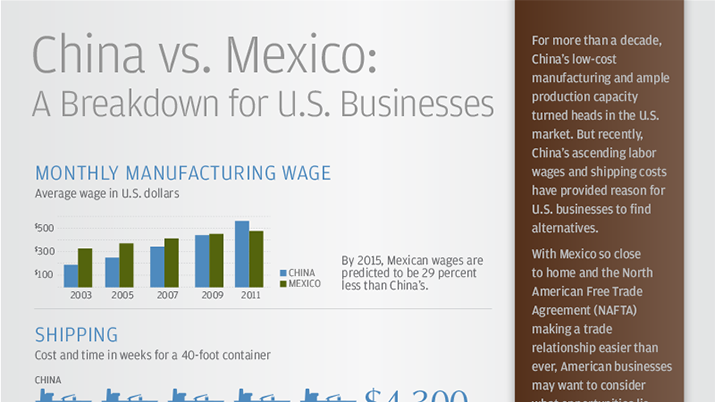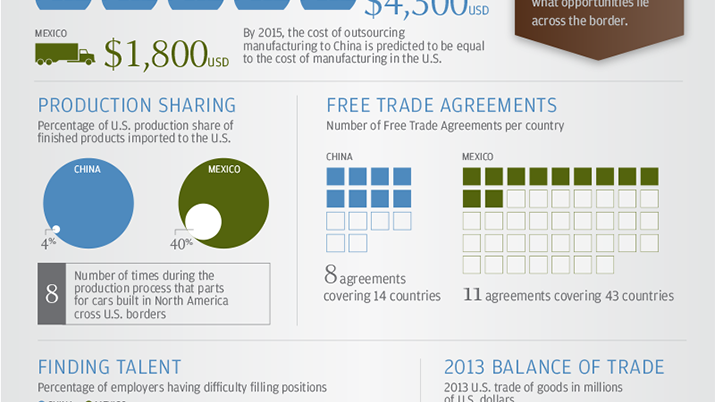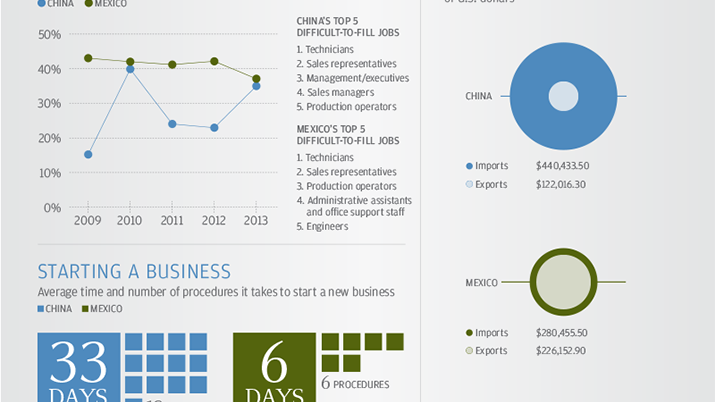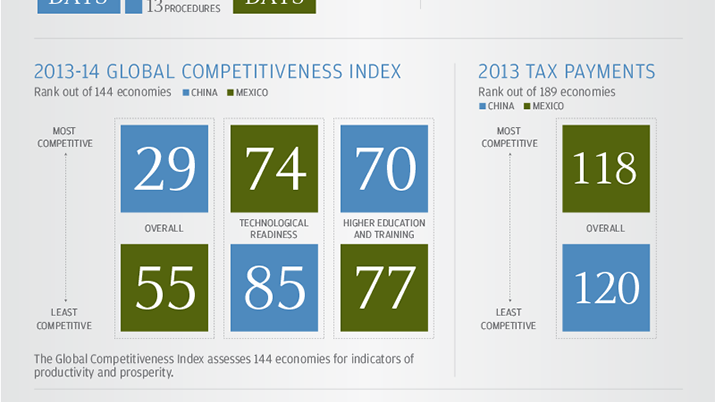 Economic Newsletters
Get the timely economic analysis you need on the issues that matter most to your business.
Questions?
To learn more about how Chase's solutions can help you, please contact us.