The Affordable Care Act Employer Mandate and Your Business
While the employer mandate under the Affordable Care Act has been delayed until 2015, there are plenty of reasons for employers to assess their options for employee healthcare coverage. Whether it's exploring High Deductible Health Plans or Accountable Care Organizations, employers should take the time to find the best fit.
Employers should familiarize themselves with the details of the Affordable Care Act's minimal essential coverage, and the penalties that businesses will face for not complying. Below is a quick overview of what the law states and what it means relative to current employer healthcare costs.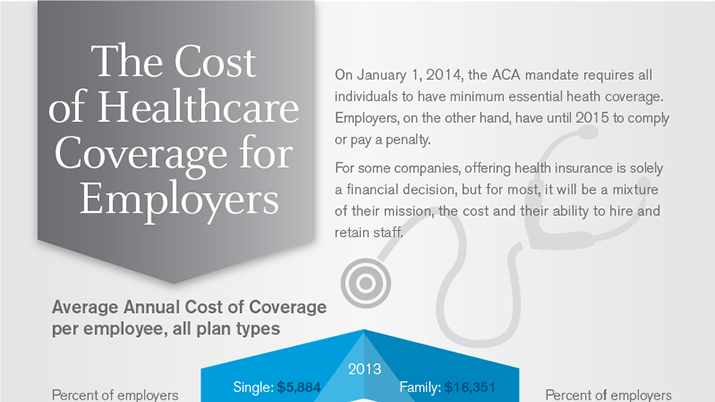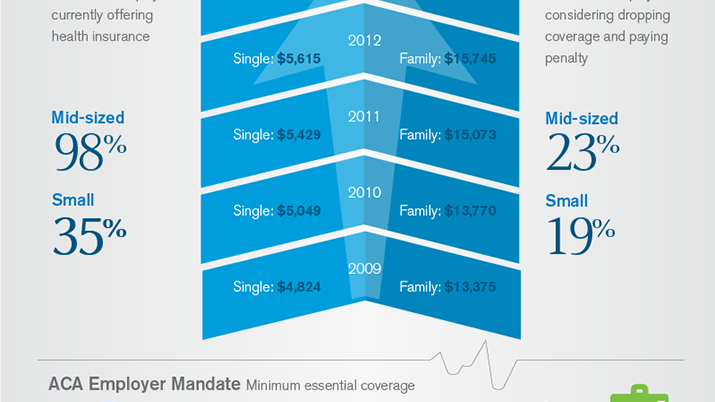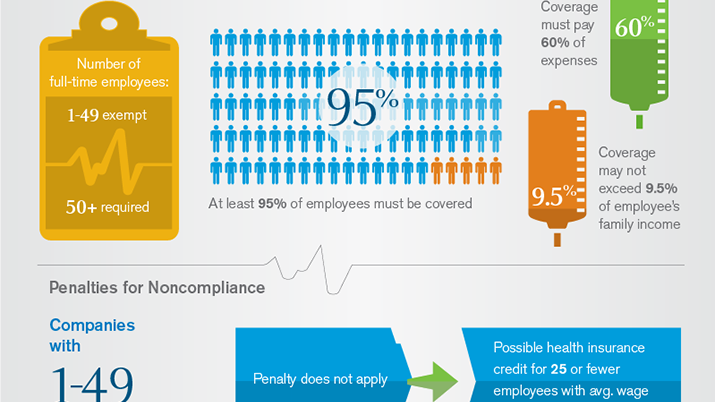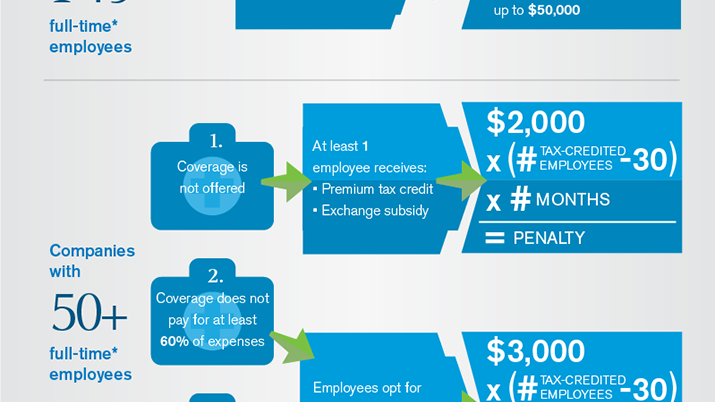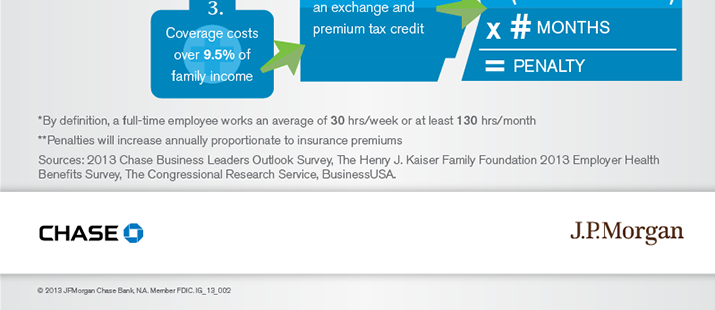 Economic Newsletters
Get the timely economic analysis you need on the issues that matter most to your business.
Questions?
To learn more about how Chase's solutions can help you, please contact us.