Extended Warranty Protection*
The following information is a summary only. Please see your Guide to Benefits for complete details.
Benefit Overview
Extends the time period of the U.S. manufacturer's warranty by one additional year, on eligible warranties of three years or less when item is purchased with an eligible Chase card or with rewards earned on an eligible Chase card
Coverage is secondary to any service contract or extended warranty you have purchased or received
As an option, Cardholders who register their products with the Benefit Administrator can keep their important warranty information on file for easier access
Who's Covered
Cardholder
Recipients of gifts purchased by the Cardholder
Coverage Amount
Up to $10,000 per claim, maximum $50,000 per account
What's covered?
Eligible items with a valid original manufacturer-written U.S. repair warranty of 3 years or less
Gifts purchased with your eligible Chase card that meet the terms and conditions of the benefit
Items purchased outside the United States are covered as long as they are purchased with your account and the eligible item has either a valid original manufacturer- written U.S. repair warranty of 3 years or less, a store-purchased dealer warranty, or an assembler warranty
What's Not Covered
This is not an exhaustive list. Examples include:
Boats, automobiles, aircraft and any other motorized vehicles
Items purchased for resale, professional, or commercial use
Used or pre-owned items
Computer software
Important Claim Information and Timeframes
You, the Cardholder, must notify the Benefit Administrator within 90 days of the product's failure
The Benefit Administrator will send you a claim form when you report your loss; you must submit a completed claim form and supporting documentation within 120 days of the product failure
Once your claim has been verified, the item will be repaired or replaced at the Benefit Administrator's discretion
Only valid and reasonable repairs made at an authorized repair facility are covered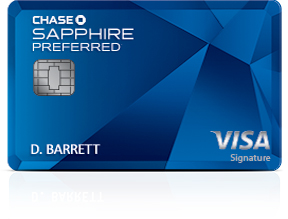 Need to know more?
Download your complete
Guide to Benefits.