Travel and Emergency Assistance Services*
The following information is a summary only. Please see your Guide to Benefits for complete details.
Benefit Overview
Provides referrals and assistance for emergency services while away from home, available 24/7, 365 days a year

Call the toll-free number at the top of this page for assistance
Assistance and referrals are offered at no cost, but cardholders are responsible for the cost of any medical, legal, transportation, and other services and goods incurred
Who's Covered

Cardholder

Cardholder's spouse or domestic partner

Dependent children under age 22
Services Provided

Emergency Message Service for recording and relaying emergency messages to travelers, immediate family members, or business associates

Medical Referral Assistance provides medical referral, monitoring, and follow-up, including providing the names of English-speaking doctors, dentists, and hospitals
Legal Referral Assistance can arrange contact with English-speaking attorneys and U.S. embassies or consulates
Emergency Transportation Assistance can help make arrangements for emergency transportation home or to the nearest medical facility
Emergency Ticket Replacement helps you with the carrier's procedures and delivery of a replacement ticket
Lost Luggage Locator Service provides help with the carrier's claim procedures or can arrange shipment of replacement items
Emergency Translation Service provides telephone assistance and help finding local interpreters

Prescription Assistance and Valuable Document Delivery Arrangements can help get prescriptions filled locally and can arrange pick up or delivery. It can also help transport vital documents the Cardholder may have left at home

Pre-Trip Assistance can provide information about ATM locations, health precautions, local currency, exchange rates, and more
The benefit administrator and its service providers are not responsible for the availability, use, cost, or results of any medical, legal, transportation or other service.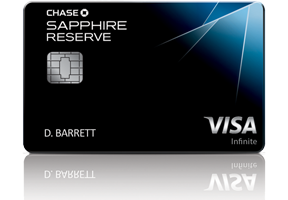 Need to know more?
Download your complete
Guide to Benefits.
Or call 1-888-675-1461 for information or assistance.