Auto Rental Collision Damage Waiver*
The following information is a summary only. Please see your Guide to Benefits for complete details.
Benefit Overview
Provides reimbursement for damage due to collision or theft for most rental vehicles when traveling within the U.S. and abroad.
It is primary coverage which means you do not have to file a claim with any other source of insurance before you can receive coverage under this benefit
Initiate and complete the entire rental transaction using the covered Chase card and decline the rental company's collision damage waiver or loss damage waiver
If you have questions about a specific vehicle or rental check with the Benefit Administrator prior to your travel.
Who's Covered
Cardholder (name is embossed on the card and listed as the primary renter)
Additional drivers permitted by the rental agreement (authorized persons)
Coverage Amount/Period
Up to $75,000
Vehicle rental periods that do not exceed nor intend to exceed 31 consecutive days
What's Covered
Physical damage and/or theft of covered rental vehicle
Reasonable and customary towing charges related to a covered loss to take the vehicle to the nearest qualified repair facility
Valid loss-of-use charges incurred by the rental car agency
What's Not Covered
This is not an exhaustive list. Examples include:
Antique automobiles; vans designed to carry more than 9 people; vehicles that have an open cargo bed; trucks; motorcycles, mopeds, and motorbikes; limousines; and recreational vehicles
Expenses reimbursed under your personal auto insurance policy, your employer or your employer's insurance
Any obligation you assume under any other agreement
Injury of anyone or anything inside or outside of the vehicle
Leases and mini leases
Any violation of the auto rental agreement
Loss or theft of personal belongings
Important Claim Information and Timeframes
If you, the Cardholder, have an incident, contact the Benefit Administrator immediately to report theft or damage, regardless of whether your liability has been established
You must notify the Benefit Administrator within 60 days of the damage or theft
The Benefit Administrator will send you a claim form when you report your loss; you must submit a completed claim form within 100 days of the damage or theft
Submit all required supporting documentation within 365 days of the damage or theft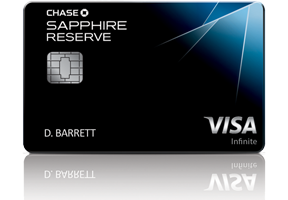 Need to know more?
Download your complete
Guide to Benefits.
Or call 1-888-675-1461 for information or to file a claim.
You can also file a claim online at www.eclaimsline.com