Lost Luggage Reimbursement*
The following information is a summary only. Please see your Guide to Benefits for complete details.
Benefit Overview
Provides reimbursement for costs you incur to repair or replace checked and/or carry-on baggage damaged or lost (including theft) that happens during a covered trip on a common carrier such as airline, bus, cruise ship or train
Covers trips when the common carrier fare for the transportation has been charged to an eligible Chase card or purchased with rewards earned on an eligible Chase card
Reimbursement is in excess of any travel insurance purchased or reimbursement from the occupancy provider or common carrier
Who's Covered
Cardholder
Immediate family members (even if the Cardholder is not traveling with them)
Coverage Amount
Up to $3,000 per insured person per covered trip
Included within the maximum benefit amount of $3,000 is coverage for jewelry, watches and electronics, up to $500 per insured person per covered trip
What's Covered
Checked and/or carry-on baggage and personal property within the baggage
What's Not Covered
This is not an exhaustive list. Examples include:

Loss of documents or valuable papers, money, securities, tickets, checks, traveler's checks or furs
Loss resulting from a declared or undeclared War
Important Claim Information and Timeframes
You, the Cardholder, must report the loss or damage to the common carrier immediately after exiting the carrier. You will need to provide proof that you submitted a report to the carrier
You must file a written claim within 20 days after the occurrence (or as soon as reasonably possible)
The Benefit Administrator will send you a claim form when you report your loss, you must submit a completed claim form and supporting documentation within 90 days from the date of occurrence (or as soon as reasonably possible)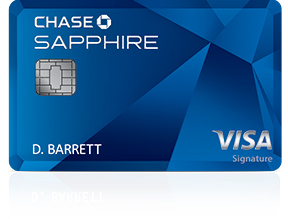 Need to know more?
Download your complete
Guide to Benefits.

Or call 1-888-320-9961 for information or to file a claim.
You can also file a claim online at www.eclaimsline.com