Return Protection*
The following information is a summary only. Please see your Guide to Benefits for complete details.
Benefit Overview
Provides reimbursement if you are dissatisfied with a personal item that you purchased and the merchant will not accept the return
The item must be purchased with an eligible Chase card or with rewards earned on an eligible Chase card
Coverage is in excess of any applicable store guarantees
Who's Covered
Coverage Amount
Up to $500 for each eligible item, maximum $1,000 per year
What's Covered
Personal items in like-new/good working condition that have been purchased within 90 days, which you have attempted to return to the merchant
What's Not Covered
This is not an exhaustive list. Examples include:
Animals and living plants
Automobiles, boats, aircrafts, trailers and any other motorized vehicles and their motors, equipment, or accessories
Computer software or medical equipment
Jewelry, art objects, collectible items, formal attire and accessories
Damaged and non-working items
Items purchased for resale, professional or commercial use, or outside the United States
Tickets, travelers checks, gift cards and any other negotiable instruments
Seasonal items and objects which are intended to become part of real estate such as garage doors and ceiling fans
Important Claim Information and Timeframes
If the merchant won't accept the return, you, the Cardholder, must notify the Benefit Administrator within 90 days of the date of purchase
The Benefit Administrator will send you a claim form. You must submit a completed claim form with supporting documentation within 30 days from the date you notified the Benefit Administrator
If the claim is filed within 30 days of purchase, you may need to submit proof of the store's return policy
The item must be returned to the Benefit Administrator in like-new/good working condition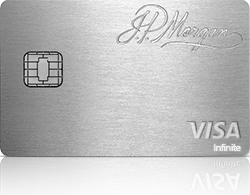 Need to know more?
Download your complete
Guide to Benefits.
Or call 1.800.390.4235 for information or to file a claim.