Purchase Protection*
The following information is a summary only. Please see your Guide to Benefits for complete details.
Benefit Overview
Can repair, replace or reimburse you for eligible items in the event of theft or damage when items are purchased with an eligible Chase card or with rewards earned on an eligible Chase card
Coverage is in excess of any valid and collectible insurance such as homeowner's insurance, or other forms of reimbursement
Who's Covered
Cardholder
Recipients of gifts purchased by the Cardholder with an eligible Chase card
Coverage Amount/Period
Up to a maximum of $10,000 per claim and up to $50,000 per year
What's Covered

Eligible personal property that has been damaged, stolen, or involuntary and accidental parting with property within 120 days from the date of purchase
What's Not Covered
This is not an exhaustive list. Examples include:
Items that mysteriously disappear with no evidence of a wrongful act
Used or pre-owned items
Antiques and collectible items
Boats, automobiles, aircraft and any other motorized vehicles
Computer software
Items purchased for resale, professional, or commercial use
Important Claim Information and Timeframes
You, the Cardholder, must notify the Benefit Administrator within 90 days of the loss, damage, or theft
The Benefit Administrator will send you a claim form when you report your loss; you must submit a completed claim form and supporting documentation within 120 days after the damage or theft
If the item has been stolen, you must file a police report within 48 hours of the occurrence
Your damaged item may be repaired, rebuilt or replaced or you may be reimbursed for the covered item at the discretion of the Benefit Administrator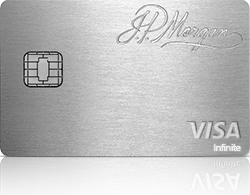 Need to know more?
Download your complete
Guide to Benefits.
Or call 1.800.390.4235 for information or to file a claim.