Emergency Evacuation and Transportation*
The following information is a summary only. Please see your Guide to Benefits for complete details.
Benefit Overview
Provides emergency evacuation and transportation if you are injured or become ill during your trip and it results in a necessary emergency evacuation
Provides coverage when the covered trip has been purchased with an eligible Chase card or with rewards earned on an eligible Chase card and trip includes travel on a common carrier such as an airline, bus, cruise ship or train
Coverage is supplemental to and excess of any valid and collectible insurance or other reimbursement
Who's Covered

Cardholder
Cardholder's spouse or domestic partner
Legally Dependent children under age 18 (25 if enrolled as a full-time student at an accredited institution)
Coverage Amount

What is Covered

This is not an exhaustive list. Examples include:

Transportation, medical services, and medical supplies that are necessary for your emergency evacuation

Transportation includes, but is not limited to, air ambulances, land ambulances, and private motor vehicles
What is Not Covered

This is not an exhaustive list. Examples include:

Travel for the purpose of obtaining medical treatment
Non-emergency services, supplies, or charges
Care which is experimental/investigative in nature

Important Claim Information and Timeframes
The evacuation must be pre-approved by the Benefit Administrator in consultation with a legally licensed physician who certified that emergency evacuation is warranted due to the severity of the injury or sickness. The Benefit Administrator must also make the actual medical transportation arrangements.
You, the Cardholder (or your representative) must contact the Benefit Administrator immediately for preapproval and to receive a claim form
The Benefit Administrator will send you a claim form. You must submit a completed claim form and supporting documentation within 180 days of the date of occurrence
Trip duration must be between 5 and 60 days and you must be 100 miles or more from home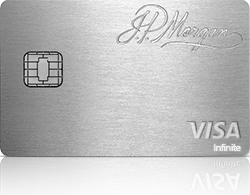 Need to know more?
Download your complete
Guide to Benefits.
Or call 1.800.390.4235 for information.