Baggage Delay Insurance*
The following information is a summary only. Please see your Guide to Benefits for complete details.
Benefit Overview

Provides reimbursement for the emergency purchase of essential items like toiletries and clothing, when baggage is delayed or misdirected for more than six hours by a common carrier, such as an airline, bus, cruise ship or train, while on covered trip
Covers trips when the common carrier fare for the transportation has been purchased with an eligible Chase card or with rewards earned on an eligible Chase card
Reimbursement is in excess of any travel insurance, or reimbursement from the occupancy provider or common carrier
Who's Covered
Cardholder
Cardholder's spouse or domestic partner
Immediate family members
Coverage Amount/Period
Up to $100 per day for a maximum of 5 days
What's Covered
The emergency purchase of essential items needed as a result of the baggage delay including but not limited to: clothing, toiletries, and one cell phone charging cable
Important Claim Information and Timeframes
You, the Cardholder, must file a written claim within 20 days after the occurrence (or as soon as reasonably possible)
The Benefit Administrator will send you a claim form when you report your loss. You must submit a completed claim form and supporting documentation within 90 days from the date of occurrence (or as soon as reasonably possible)
What's Not Covered
This is not an exhaustive list. Examples include:
Contact lenses, eyeglasses or hearing aids
Tickets, documents, money, securities, checks, travelers checks and valuable papers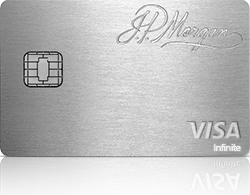 Need to know more?
Download your complete
Guide to Benefits.
Or call 1.800.390.4235 for information or to file a claim.