Celebrating Black entrepreneurs this Juneteenth
This Juneteenth, let's lift up Black business owners who are forging their own paths to success.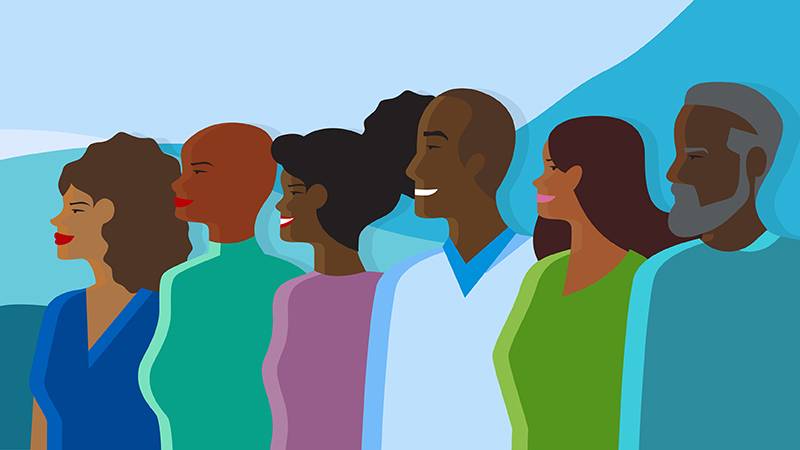 After a rough 2020, Black business is booming. The number of incorporated Black-owned businesses increased 36% from February 2020 to February 2022. We're at the beginning of a new generation of independent and ambitious Black entrepreneurs.
This Juneteenth, let's celebrate the data makers, sauce shakers, beekeepers, candlemakers, wine lovers, clothing designers and all the other Black business owners who've forged their own paths and are building a new prosperity for themselves and their communities.
Ensunet Technology Group
Paul Robinson grew up in an environment where the bar was set high. His father was an Olympic gold medalist, and his mother had a doctorate in higher education, so it's no surprise that he would follow their lead. Early in his career he was with a company where he provided IT support. When it merged with another large company, and he was tasked with integrating the two mega-systems.
Robinson realized that if these two large companies didn't have the tiger team to integrate their systems, there were others in the same boat. So he used his experience and his internal motivation to provide a solution: an IT company that specializes in M&A diligence and integration.
Tracy Nicole Clothing
People told Tracy Nicole when she was young that a career in fashion was unrealistic. Instead, she became an occupational therapist, but she couldn't let go of her first love. She started taking fashion courses after work and created designs at her kitchen table late into the night. She was nearly finished with her fashion line when she was diagnosed with cancer. Suddenly everything seemed to unravel.
A lot of people would have taken a step back. For Nicole, fighting for her life meant holding on to her dream. "I couldn't control what was going on inside, but I could control the outside. I learned very early that how you look affects how you feel," Nicole says.
She started making clothes that were comfortable but also looked good. Her first fashion show sold out. So did her next. Now her designs are in department stores and worn by celebrities such as Rozonda "Chilli" Thomas, Keshia Knight-Pulliam and Jasmine Guy.
Harlem Candle Company
Teri Johnson has always found delight in candles. "They're my affordable luxury," she says. She also is fascinated by the history of the Harlem Renaissance, when jazz, poetry and ideas filled the streets. In 2014, she combined her two passions to create the Harlem Candle Company, which sells handcrafted candles online as well as at retailers including Bloomingdale's, Macy's, Nordstrom, Neiman Marcus, Saks Fifth Avenue and Bluemercury.
Each award-winning fragrance evokes the essence of Harlem's storied past — the Langston candle smells like tobacco and leather, the Josephine like bergamot and Moroccan rose — and is a unique celebration of the style and boldness of that vibrant era.
We Dat's Chicken & Shrimp
Greg Tillery invested his life savings in more than a food truck. He put money and faith into his love of the people and cuisine of New Orleans. Most of all, he bet on himself.
"I've always felt like I was the underdog," Tillery says. "I just had to outwork everybody to prove myself. It's built up resiliency in me. No matter what happens, I'm not going to give up."
Today, We Dat's is no underdog in the New Orleans food scene. Tillery has four locations and a line of seasonings (including We Dat's famous Wuzzam Buffalo Wing Sauce) available in grocery stores and online.
Zach & Zoë Sweet Bee Farm
Summer and Kam Johnson tried everything to alleviate their son Zachary's allergy-induced asthma. Year after year, they tried medicines, inhalers and steroids, but nothing worked. So they started beekeeping to treat his allergies with honey from their backyard. After one year of eating the hyper-local honey, Zachary was free of asthma symptoms. Beekeeping also put an idea buzzing in their heads: What if they sold the extra honey?
In no time, this family of entrepreneurs turned an immunotherapeutic remedy into 2 million bees and a thriving family business. Customers throughout the world are drawn to the variety of organic superfoods mixed into honey. The whole family enjoys tending their bees and collecting honey. And they feel good knowing that they're caring for pollinators that help other farmers in their community.
For informational/educational purposes only: The views expressed in this article may differ from those of other employees and departments of JPMorgan Chase & Co. Views and strategies described may not be appropriate for everyone and are not intended as specific advice/recommendation for any individual. Information has been obtained from sources believed to be reliable, but JPMorgan Chase & Co. or its affiliates and/or subsidiaries do not warrant its completeness or accuracy. You should carefully consider your needs and objectives before making any decisions and consult the appropriate professional(s). Outlooks and past performance are not guarantees of future results.
The testimonials on this page or provided via linked videos are the sole opinions, findings or experiences of our customer or mentee and not those of JPMorgan Chase Bank, N.A. or any of its affiliates. These opinions, findings or experiences may not be representative of what all customers and mentees may achieve. JPMorgan Chase Bank, N.A. or any of its affiliates are not liable for decisions made or actions taken in reliance on any of the testimonial information provided.
JPMorgan Chase Bank, N.A. Member FDIC. ©2022 JPMorgan Chase & Co.