Canlis's main mission? It isn't to put food in people's stomachs
For one Seattle landmark's owners, holding on to their values during times of uncertainty is what keeps them going.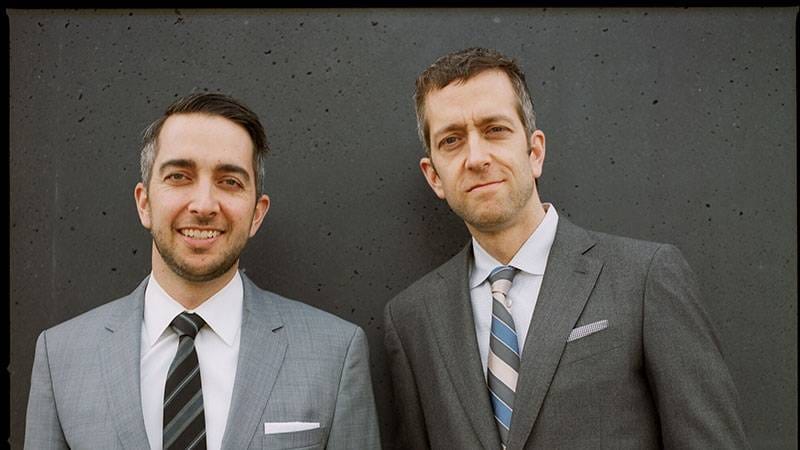 Brian Canlis is a practical realist. Mark Canlis is a dreamer. But when it comes to running their James Beard award-winning restaurant in Seattle, these brothers like to blur the lines.
"There are four executives on our team — two report to me and two report to Mark," says Brian. "But every year, we switch that around, to keep it interesting and fresh. He's officially the CEO, and I'm officially the president. But even that we change up every year, so there's always equality and no one gets too big for their britches."

The running joke, however, is that when a year is going well, the person in charge attributes it to their being president. And if they don't agree on something, they remind the other who's in charge that year. "It's all in fun," says Brian. "We always agree on the things that really matter, like our mission statement, our values and who we are. That's the point of our company, and it's what makes everything work."
A mission three generations in the making
While the Canlis family have always led with their values, those values haven't always been the same. Brian and Mark's grandfather, Peter, opened Canlis in 1950 and ran it until 1977. To say that achieving money and fame was his mission would be an understatement. "My grandfather ran the restaurant in order to be the best restaurant in the world, period. Even at the expense of family," Brian says.

Well aware of the toll that running such a demanding restaurant can take on a family, Brian and Mark's parents, Chris and Alice, reluctantly took over the business in 1977 with their eyes wide open. But their priorities were clear from day one. "Where my grandfather's mission was to create the best restaurant in the world, my parents wanted to create the best restaurant to work at," says Brian. And that's exactly what they did for 30 years, choosing to focus on family and employees first and the business second.

When Brian and Mark took the reins in 2007, the brothers thought those two missions no longer had to be mutually exclusive. And they've been proving that theory ever since.
Putting actions into words
As Air Force veterans, Brian and Mark are strong believers in the importance of a mission statement. "So much clarity comes from short, simple, strong wording around mission and values. We applied it to our company," says Brian.

They set out to develop their mission statement the same way they did everything else in business — together. Using their parents' business style as inspiration, the brothers put words to paper, and the Canlis mission statement was born: to inspire all people to turn toward each other.

The next step was to figure out how they would achieve it. "Well, if we're going to inspire people, we need a platform. No one's going to be inspired by a mediocre restaurant," says Brian. "We have to be the best restaurant in the country — that's our strategy for achieving the right platform. Once we do that, people will listen and ask how we got there. And we'll say, 'We got there with these values. By caring about people in a way that restaurants have never done before.'"

Armed with their new mission that combines elements of their grandfather's drive to succeed and their parents' focus on people over profits, the Canlis brothers were ready to propel Canlis into its third generation of ownership.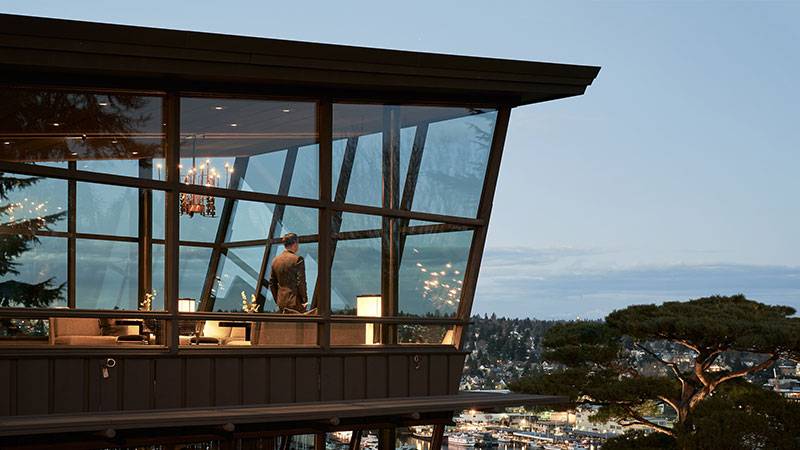 Your values have to cost you something
It didn't take long for Brian and Mark to realize that making a difference would take more than simply identifying their core values. "We came across this saying: 'Your values aren't your values unless they cost you something.' And that was humbling," Brian says. "We asked ourselves what price had we really paid for our values over the last year? So we started making harder decisions around who we hired and who we fired and what type of entitlement or harassment we were going to put up with from certain guests. Just because someone is rich and spends a lot of money here, do they get a pass?"

"Having brilliant, talented people who were good at helping a restaurant make money was no longer enough if they didn't also share the Canlis values. The same holds true for partners and vendors," Brian adds. "When it comes to sustainability and the way businesses treat their people or the oceans or environment, if they're not aligned with our values, we let them go."

It's more than a mission; it's a movement. "We've now built an alumni base over the last 15 years who span the country, are carrying that idea forward and are trying their darndest to run their companies in the same way. It's awesome," says Brian.
Closing is not an option
Nothing has tested their values more than the pandemic. Although Canlis was the first restaurant in the country to close its doors, the business never closed. In fact, there have been only two times Canlis hasn't opened in its 70-year-plus history. The first time was when JFK died, and the other was because of a fatal bus crash just a few hundred feet from the front door.

"We once opened for six guests. And we drove in a snowstorm to pick all six of them up," recalls Brian. "Our number one value is trust. So we have this rule about never closing our doors. People wait their lives to come here. To cancel on them and break that trust would mean defying our values. In many ways, it's the worst thing we could do. So we stay open."

As the pandemic grew from a threat to a reality in the U.S., it was time to come up with innovative ways to keep everyone employed and the community fed when everything around them began to shut down.
Focusing on the foot that doesn't move
One of the earliest ideas was to shut down the dining room and convert Canlis from Seattle's most storied sit-down restaurant to its tastiest drive-through. Crazy? Yes. Just crazy enough to work.

Brian explains why the idea, as drastic as it seemed, still worked: "In basketball, you have the concept of the pivot foot. A player can stop dribbling and pick up the ball in order to make their next move. They can turn this way or that, they can shoot or they can pass, but they have to keep their pivot foot planted. That pivot foot, that's our mission statement. We looked at every idea through that filter. Whatever the change, are we staying grounded in our mission and values? If so, as long as our pivot foot remained planted, the other foot could go wherever it wanted. We were free to explore new directions."

The one good thing about the pandemic was how it forced many businesses out of their comfort zone and forced them to experiment with things they'd never considered. Brian confirms that many of their successful pivot decisions will continue long after the pandemic is over, including the Thanksgiving kit. "Last year, we did the same amount of revenue from selling 600 kits as we did in a week of restaurant service. So we thought we'd do it again. And because of it, we're giving our team a five-day Thanksgiving break, and they're freaking out because you don't normally get this kind of thing in the restaurant industry. The idea that we can keep our revenue up and give our staff time off is a big win-win."
Moving forward
For the Canlis brothers, identifying their own values — and leading by them — has helped their restaurant not only survive but thrive.

"It's nuts," says Brian. "We had a banner year in 2020 when much of our industry struggled. And we would credit that not to our being some kind of brilliant restaurateurs but to all the work that we did around our mission and our values. And we credit our team, who did actually turn toward each other. We faced the storm together."

And thanks to partners like Chase, the brothers can spread positive experiences to even more people by allowing customers to use their credit card rewards at Canlis through the Chase Dining℠ platform powered by Tock. This option opens up a whole new world of clientele who didn't know about or couldn't afford the restaurant.

When asked about the future, Brian smiles and says, "The country has never been more ripe for restoration and renewal and rebuild. People are asking us what's next. They think, 'Oh, they're relevant, they're changing, they're fun.' And they want to be a part of it.

"And the amount of letters we've received from restaurants around the country telling us they wouldn't have made it if we hadn't been up ahead carving out a path. That's our platform allowing us to strive toward that mission. These things get us fired up more than someone buying a thousand-dollar bottle of wine. Surviving each day just to make sales — that'll deplete you. Changing lives fills you up."
The testimonials on this page or provided via linked videos are the sole opinions, findings or experiences of our customer and not those of JPMorgan Chase Bank, N.A. or any of its affiliates. These opinions, findings or experiences may not be representative of what all customers may achieve. JPMorgan Chase Bank, N.A. or any of its affiliates are not liable for decisions made or actions taken in reliance on any of the testimonial information provided.
For informational/educational purposes only: The views expressed in this article may differ from those of other employees and departments of JPMorgan Chase & Co. Views and strategies described may not be appropriate for everyone and are not intended as specific advice/recommendation for any individual. Information has been obtained from sources believed to be reliable, but JPMorgan Chase & Co. or its affiliates and/or subsidiaries do not warrant its completeness or accuracy. You should carefully consider your needs and objectives before making any decisions and consult the appropriate professional(s). Outlooks and past performance are not guarantees of future results.

Rewards shown were accrued over the course of several months and represent above average earn for customers with this credit card. The actual amount of rewards you accrue will be dependent on your credit limit and purchase activity.

JPMorgan Chase Bank, N.A. Member FDIC. ©2023 JPMorgan Chase & Co.