For minority business owners, the time is now
As the business world continues to rebound from the ongoing pandemic, one group is more optimistic about the future.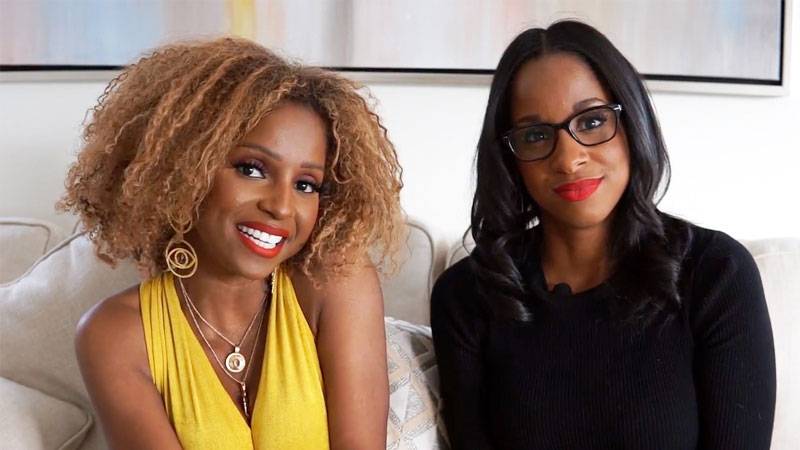 After more than a year of struggling with the lingering effects of the pandemic across all aspects of business, leaders from a range of industries are feeling a level of optimism unmatched since 2019. Spikes in confidence look especially positive for one segment.
According to Chase's 2022 Business Leaders Outlook survey, 71% of participating business leaders express significant optimism regarding their own business — and their industry as a whole. But for minority business owners, that optimism jumps even higher, with roughly three-quarters of them (76% Black, 73% Hispanic and Latino) feeling optimistic about their own business. Adding to this positive outlook, 76% of Black business owners also feel optimistic about their industry.
What's causing this surge in optimism among minority business owners? There is no single factor, but based on results of the survey and conversations with a number of minority business owners, there appear to be some common threads.
"88% of Black, Hispanic and Latino business owners express strong interest in training programs to help run their businesses."
– Chase's 2022 Business Leaders Outlook survey
According to Mabel Frias, co-founder of minority- and women-owned indie beauty and lifestyle brand Luna Magic, this type of resiliency is something that many minority business owners have built up from years of struggle. "It's fortunate for us that we had all those experiences that were challenging before, because now we self-serve and we figure it out as entrepreneurs. As weird as it sounds," says Mabel, "I feel like when the pandemic hit, we were ready."
Her sister and co-founder, Shaira Frias, adds, "I think being first-generation American, we grew up with a different mentality. We're from a culture that figures it out by any means necessary before we ask for help. We have that hustle. It's in our DNA not to give up."
Putting people first
The biggest hurdle many businesses face today is finding and keeping the right talent. As a result of the increase in workers quitting their jobs or seeking other opportunities, sometimes referred to as the "Great Resignation," more Black, Hispanic and Latino business owners are taking control by rethinking their compensation packages, infrastructure and training to benefit employees.
Nearly half (49%) of all Hispanic and Latino business owners surveyed plan to offer flexible hours to their employees, while only 40% of all those surveyed commit to doing so. However, the biggest gaps between Black, Hispanic and Latino business owners and the general population of respondents are with regard to increasing wages and benefits. More than half of Black business owners (56%) and a whopping 64% of Latino owners say they will increase employee wages, while only 40% of the total survey pool agree to do so.
When it comes to the percentage of businesses planning to increase benefits, the results are similarly lopsided. Close to half of Black business owners (46%) and 62% of Hispanic and Latino business owners are on board, while only 28% of the total respondents plan to make this change.
While not as drastic, there are other noted differences:
37% of Black, Hispanic and Latino respondents express high interest in offering remote work opportunities, versus 33% of the total pool of respondents.
38% of Black respondents and 42% of Hispanic and Latino residents say they feel strongly about providing training opportunities, while only 25% of total respondents say the same.
35% of Black respondents and 31% of Hispanic and Latino respondents plan to improve their workplace infrastructure, compared with 23% of the total respondents.
In an industry where worker shortages have forced reduced operating hours, limited service and permanent business closures, the owners of The Salty Donut didn't give up. The Miami-based doughnut shop found a way to staff up.
"We completely overhauled and massively invested in everything that was related to employee benefits," says co-founder Andy Rodriguez. "It was a huge move, and it was crazy expensive. But we also recognized that we were at that inflection point where, if we didn't do it, we couldn't move forward. We wanted to retain talent. We want to promote from within. So doing all of those things just allowed us to set ourselves up for success in the future."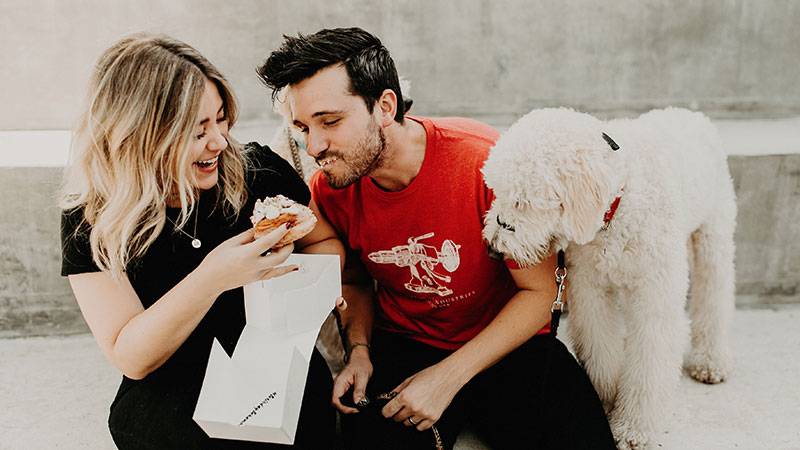 Confidence rooted in humility
Despite plummeting revenues among Hispanic and Latino businesses during the pandemic, more Black, Hispanic and Latino than non-minority business owners surveyed are forecasting an increase in revenue/sales (80% Black, 67% Hispanic and Latino) and profits (79% Black, 66% Hispanic and Latino) in the coming year — driving levels of optimism even higher.
In addition to confidence in their own financial futures, Black, Hispanic and Latino business owners express increased optimism about the global economy (61% Black, 50% Hispanic and Latino), national economy (67% Black, 51% Hispanic and Latino) and local economy (72% Black, 58% Hispanic and Latino), compared with the optimism of the total sample (43% global, 49% national, 57% local).
"Maybe it's the way I was raised, from immigrants who had to prove their worth in order to make a living, but I embrace adversity," says Danny Pizarro, The Salty Donut's chief marketing officer. "It's where learning opportunities happen, where improvement is made. So while things may get tough and feel overwhelming, it's helpful to mentally zoom out and understand that each difficult moment is just a tiny speck of dust in the grand scheme of things that you can either allow to set you back or better prepare you for the future. What's the alternative — giving up?"
Positive changes, positive outlook
Since the pandemic began, there has been no such thing as business as usual. For many groups that have had to adapt to changes and overcome hurdles throughout their lives, they may have been more prepared to not only survive but thrive. And they are poised to do so in the year ahead and beyond.
"Every generation grapples with things or concepts that make people think and wonder and evolve," says Mabel Frias. "Before our parents' generation it was police brutality, and the generation before that it was the Great Depression. So I think, historically, we just maybe have more experience being OK when things are not OK and staying optimistic. It always gets better. It has to. It's a natural cycle of life."
For more perspectives from minority business owners, check out the 2022 Business Leaders Outlook survey.
About the 2022 Business Leaders Outlook survey
This survey was conducted by Chase Insights from November 11 to 29, 2021. It features data from 1,005 business leaders across the professional services, retail, technology, health care and other key industries. The results of this online survey are within statistical parameters for validity, and the error rate is plus or minus 3.1% for the findings, at a 95% confidence level.
The testimonials on this page or provided via linked videos are the sole opinions, findings or experiences of our customer or mentee and not those of JPMorgan Chase Bank, N.A. or any of its affiliates. These opinions, findings or experiences may not be representative of what all customers and mentees may achieve. JPMorgan Chase Bank, N.A. or any of its affiliates are not liable for decisions made or actions taken in reliance on any of the testimonial information provided.
For informational/educational purposes only: The views expressed in this article may differ from those of other employees and departments of JPMorgan Chase & Co. Views and strategies described may not be appropriate for everyone and are not intended as specific advice/recommendation for any individual. Information has been obtained from sources believed to be reliable, but JPMorgan Chase & Co. or its affiliates and/or subsidiaries do not warrant its completeness or accuracy. You should carefully consider your needs and objectives before making any decisions and consult the appropriate professional(s). Outlooks and past performance are not guarantees of future results.
JPMorgan Chase Bank, N.A. Member FDIC. Equal Opportunity Lender, ©2023 JPMorgan Chase & Co.